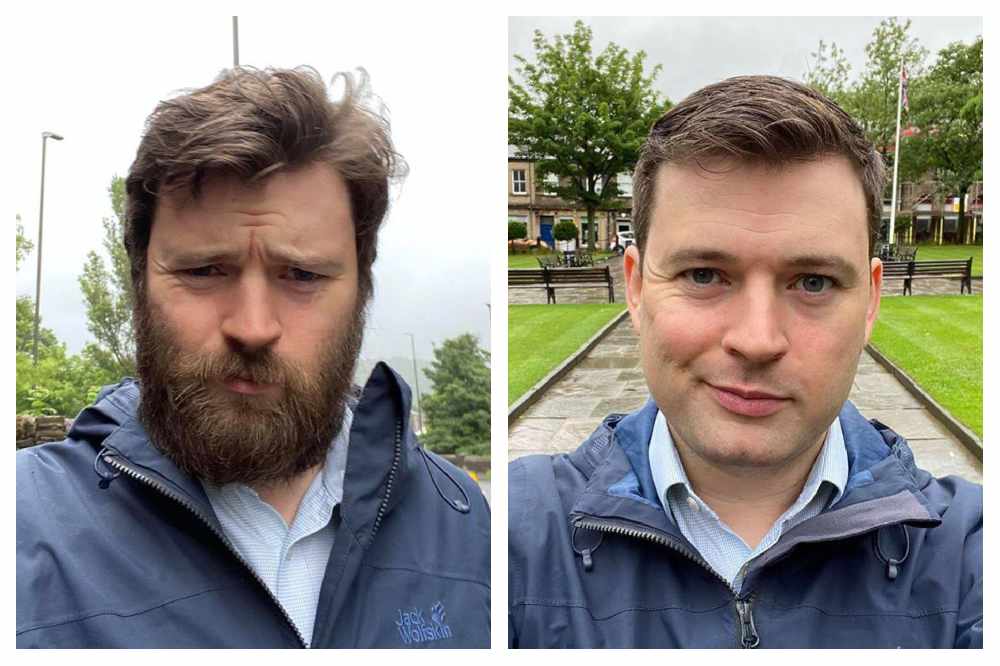 MP Robert Largan has helped to raise over £500 for local charity Crossroads Derbyshire after having his lockdown beard shaved off.
The High Peak MP went to get his hair cut for the first time since the beginning of lockdown and decided to try and raise some money for the domestic violence charity.
Crossroads Derbyshire, formerly High Peak Women's Aid, offers confidential help and advice for adults, children and young people experiencing domestic violence or domestic abuse.
Mr Largan had so much hair that it required two different local businesses to help cut it!
Vegas Barber and Arturo's, both based in Glossop, stepped up to the task and kindly donated their fee to charity as well.
The MP commented: "This was a bit of fun but I'm so pleased to have raised a good amount of money for such an important cause. Crossroads Derbyshire do brilliant work, supporting the victims of domestic violence. Thank you so much to everyone who has donated!"
You can donate via his Just Giving page here https://justgiving.com/fundraising/robert-largan.
Main image:
Robert Largan before (left) and after his hair and beard were shaved off in aid of Crossroads Derbyshire.