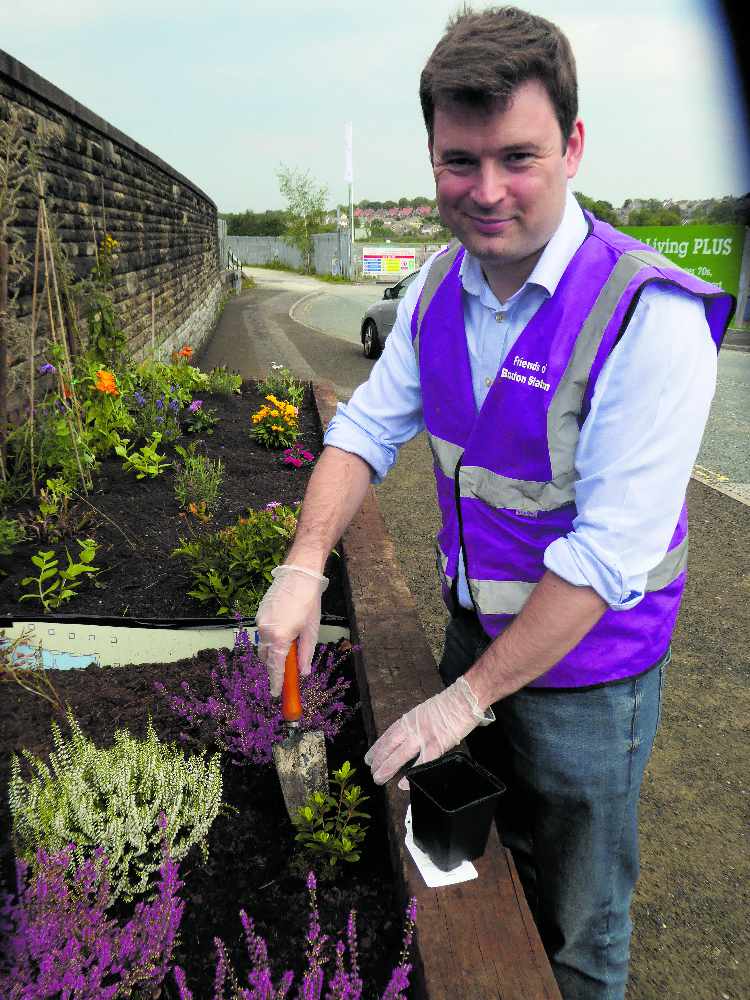 High Peak's MP made a beeline for Buxton after hearing that its station was 'buzzing'.
The station's friends' group has again been shortlisted for three national awards - for which Glossop station's friends is also listed.
Robert Largan (pictured) went to congratulate them and was soon planting some bee friendly flowers.
The shortlisting announcement coincided with a visit to view 'Buzzing Stations', the friends' latest project.
Buxton's listing is for:
• Involving Young People: For a project called the Mini-Saga Challenge, which sought happy and uplifting 50-word stories from home-schooling Buxton pupils during the early days of COVID-19 lockdown.
• A project costing less than £500: For the group's collaboration with Buxton Lions and local weather forecaster, Michael Hilton to restore a vandalised memorial bench seat dedicated to Winifred Pilkington, borough meteorologist for 40 years. The renovated bench seat sits next to Buxton Weather Station.
• It's Your Station: For the maintenance of the innovative Japanese Garden in an area under the historic fanlight window previously covered in 10m tall self-setting trees and the group's extensive community development work.
The MP said: "Congratulations to FoBS and the Glossop Friends on the shortlisting and the fantastic 'Buzzing Stations' partnership project.
"I feel privileged to take a small part in this, taking up the invitation to plant something in support of our endangered High Peak Bilberry bumblebees."