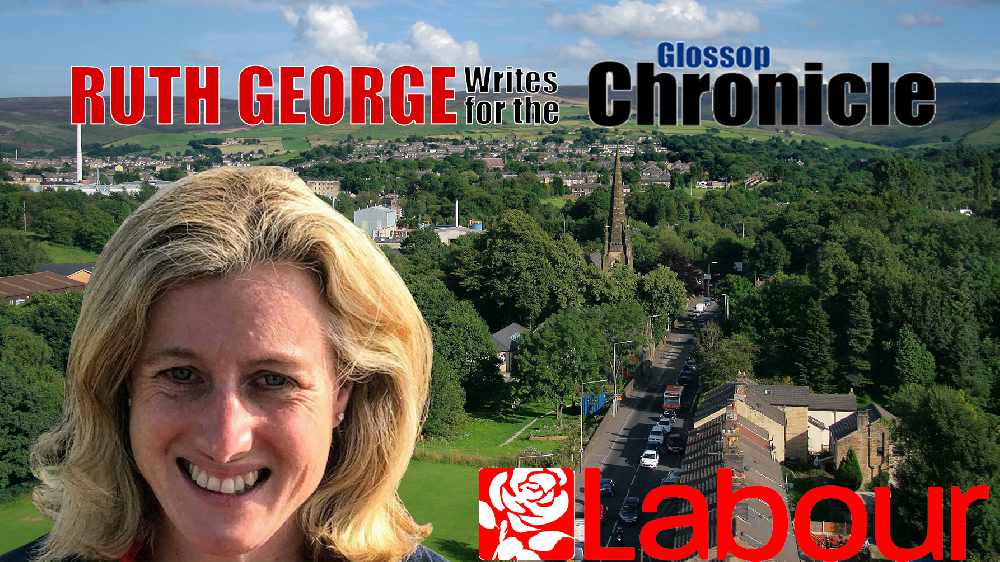 In her latest column for the Glossop Chronicle, High Peak MP Ruth George gives her take on the current Brexit situation...
As the days tick away before October 31, our news is dominated with the drama of the government's high-risk Brexit strategy, but MPs' inboxes are filled by constituents worried about the consequences of our deal, or of no deal.
One constituent asked me to find out about the situation for kidney patients on dialysis who used to be able to travel to Europe for holidays as they could continue their dialysis through the European Health Card Scheme.
The government has advised people with health conditions to take out more travel insurance, but for many conditions – including kidney dialysis – no insurance company will give cover. Patients are faced with no longer being able to holiday abroad.
Not the biggest issue we face as a country, but a very real one for people with limited life expectancy who want to make the most of the time they have left.
I've tabled questions to the government, but each time Parliament is prorogued, all questions to the government 'fall' and have to be asked again when Parliament returns.
It's just another way in which Boris Johnson is avoiding scrutiny on important issues. In 16 weeks, he has only dared face one session of Prime Minister's Questions.
As more implications of his strategy are revealed the fewer questions are answered.
The Prime Minister refuses to release his proposed deal, but his letters to EU leaders reveal he has abandoned the commitment to a 'level playing field' on rights at work, environmental protections, consumer standards and health and safety laws.
These standards are the product of decades of hard work – much of it by British organisations such as the Health and Safety Executive. They've contributed to our safer workplaces and stronger environmental standards than countries like the USA who will now require us to reduce our standards to theirs in order to do a trade deal.
We are at a crossroads between the standards and lifestyle we've come to expect, or one with far fewer standards and protections in place after the 'deregulation' that Boris Johnson has long advocated.
It's more important than ever that we all get to see the deal that's being done and work out its consequences for each of us.