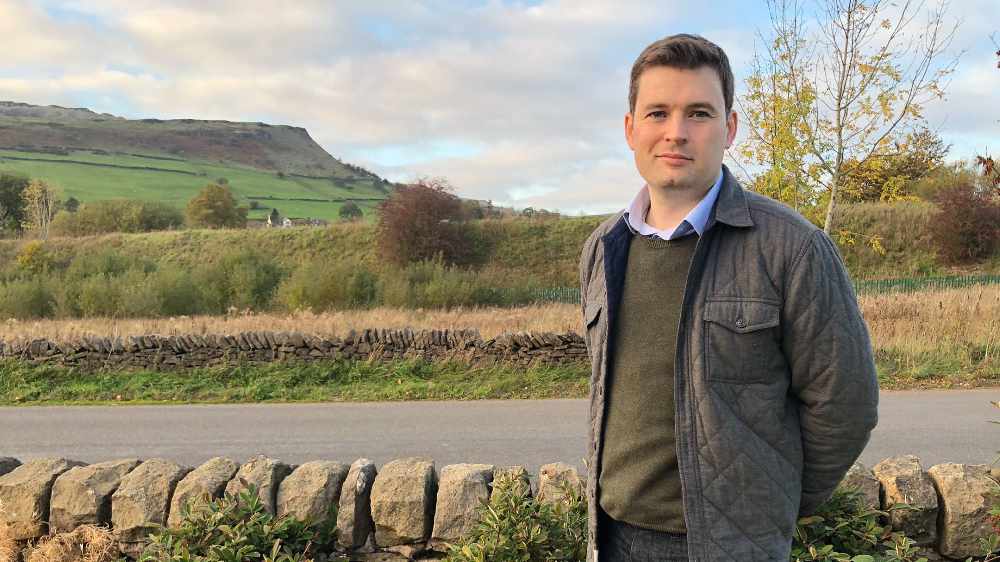 In his latest weekly Chronicle column, High Peak MP Robert Largan explains why he voted Remain in the 2016 EU referendum and discusses the challenges ahead post-Brexit.
At 11pm on Friday evening, Britain will leave the European Union with a deal.
In the EU Referendum in 2016, I voted to Remain. However, in my first vote in Parliament after being elected as MP for High Peak, I voted in favour of the Withdrawal Agreement Bill, to "get Brexit done".
I did so for several reasons. Firstly, because I believe in democracy. 33.6million people voted following a lengthy national debate. Leave won narrowly but decisively by 1.3million votes. If politicians had blocked Brexit or made people vote again without delivering on the result of the first referendum, I believe it would have done serious damage to our democracy and would have caused deep divisions in our society that would take generations to mend.
Secondly, I voted to deliver Brexit because we had to end the uncertainty. That uncertainty has caused significant problems for so many businesses, not able to properly plan for the future. We have spent the last three years going around in circles, doing nothing but arguing about Brexit. We needed to get this resolved so that we can properly focus on the things that really matter and start re-uniting the country.
Over the last few years, our politics has become toxic. We seem to have forgotten how to disagree with each other, without questioning people's motives. We seem to have forgotten how to compromise. We all need to do better.
We face so many big challenges. We need to find a way to sustainably and fairly fund adult social care. We need to help our high streets and small businesses compete with internet giants. We need to tackle climate change. We need to invest in our local transport infrastructure, which has been neglected by governments of all parties for far too long.
Britain is leaving the EU this week. Whether you voted Leave or Remain; Labour or Conservative, let's work together to make the High Peak even better.