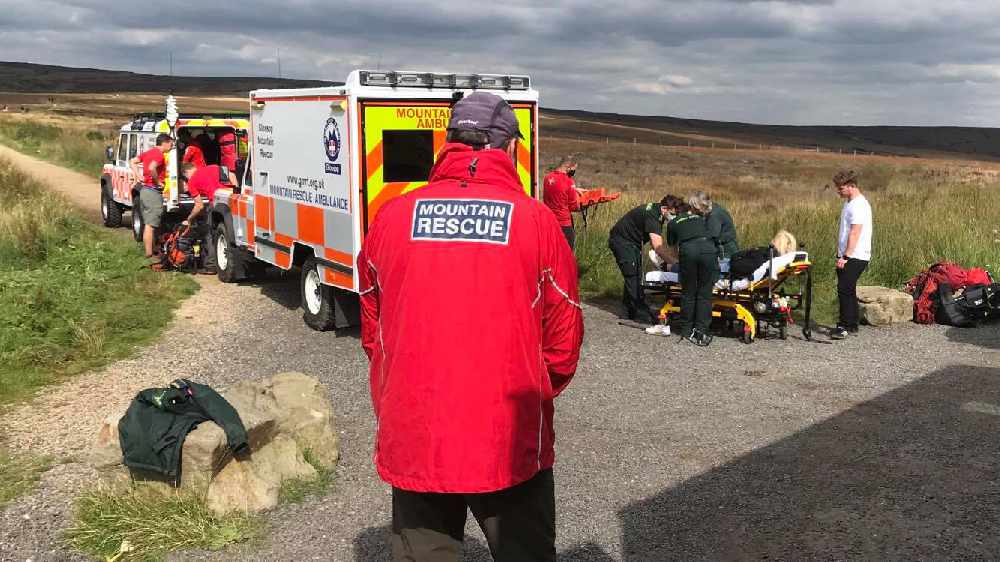 A woman suffered a suspected fractured ankle after being injured near to the waterfall in Crooked Clough, in the Higher Shelfstones area of the Snake Pass Moors.
Glossop Mountain Rescue Team were called out to help the 54-year-old at around 1.40pm on Bank Holiday Monday (31 August).
Team members and the North West Ambulance Service community paramedic quickly made their way to the scene.
The woman was treated for injuries to her right ankle and then carried on a stretcher to a waiting land ambulance at Snake Summit.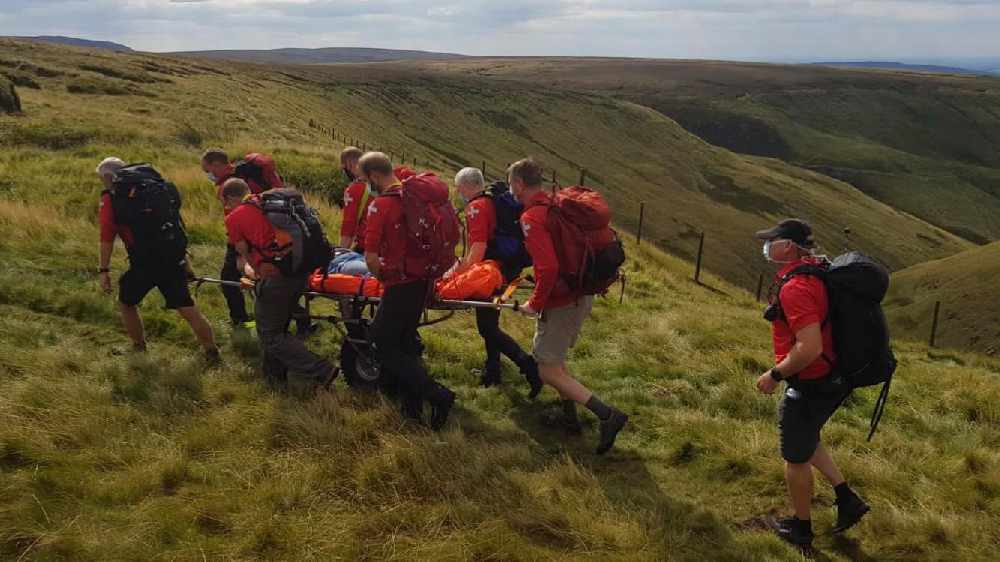 Images: Glossop Mountain Rescue Team