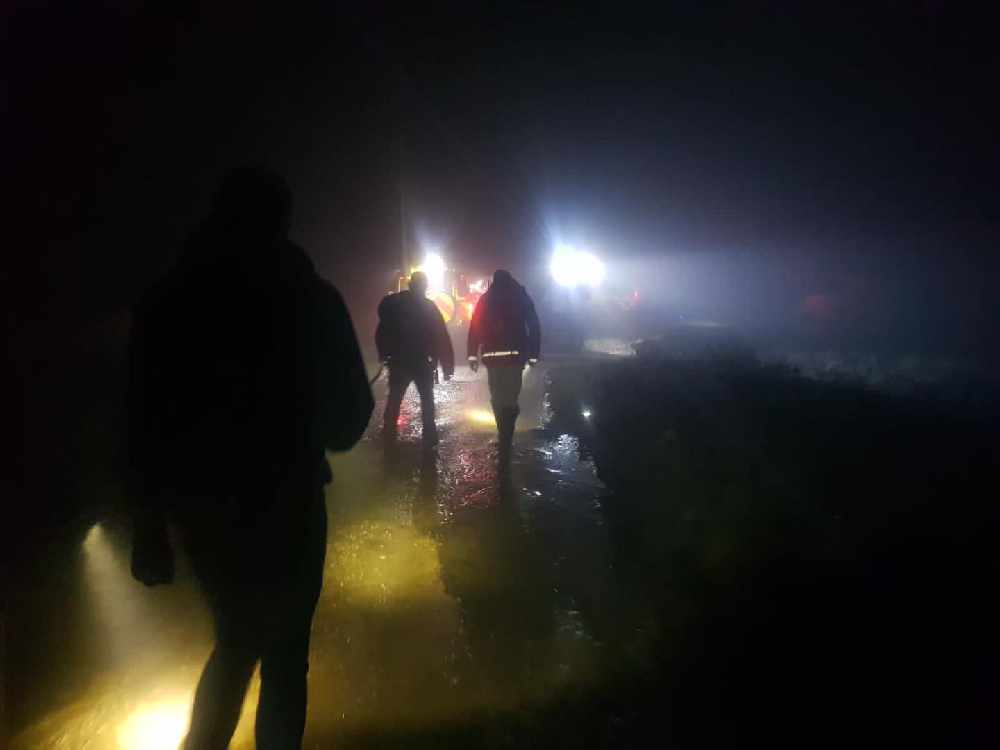 Around 20 Glossop Mountain Rescue Team volunteers spent more than two hours in the dark searching for a father and daughter who reported themselves lost on Bleaklow but ended up finding their way home themselves. 
A GMRT spokesperson said they were called at 5.15pm on Monday (9 November) to assist the pair who became lost whilst walking to the B-29 crash site at Higher Shelf Stones.
The 74-year-old man was said to be tired and found it difficult to continue.
The team initially tried locating the pair using the phone finder tracking software but had no response.
The spokesperson added: "We tasked team members into eight sections, searching corridors and cloughs which lead up to, and off from Higher Shelf Stones.
"With no find, we decided to intensify the search by calling on Kinder team and two search dogs from the Search and Rescue Dog Association, (SARDA).
"We were eventually able to make contact with one of them by phone to find out they had returned home safe and well."
The team were eventually stood down at 7.45pm.
It's the second time in as many weeks that GMRT's dedicated volunteers have searched for walkers who ended up finding their way back home without getting in touch to inform them.
On 29 October, a female walker ended up lost whilst walking along the Pennine Way between Crowden and Black Hill - prompting a huge rescue operation which also involved mountain rescue teams from Woodhead, Holme Valley, Oldham and Bolton.
They spent five hours searching Black Hill and surrounding areas until they received a call from police which confirmed that the walker's car had been picked up by Automatic Number Plate Recognition (ANPR) technology travelling back home to Lincolnshire safe and well.
Glossop MRT turn out to help people at all times of the day and night and members are all volunteers, while the team receives no direct funding from government.
You can make a donation to the team by visiting their Just Giving page here: https://www.justgiving.com/glossopmrt
Kinder Mountain Rescue Team is also politely asking people who need assistance to let them know if they manage to get to safety.
They said: "Great job by our chums over at Glossop, and a near-miss for us (put on stand-by to assist).
"Please folks, if you do call the Emergency Services, even if it's a false call with good intent, we're happy to come out to you and we won't criticise, but do make sure you let us know if you've managed to get down off the hill.
"Mountain Rescue comprises unpaid volunteers giving up their free time, 24/7/365 to help others so it's frustrating when this happens."
Image: Glossop Mountain Rescue Team