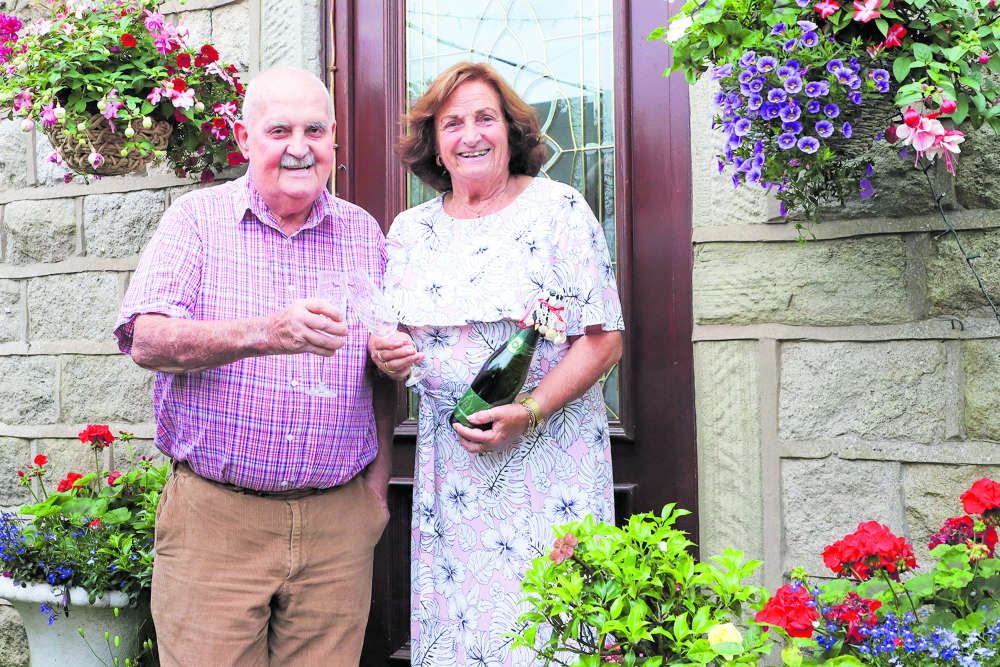 A Mottram couple will celebrate an incredible 60 years of marriage this weekend.
Eighty-three-year-old Ben and 79-year-old Beryl Timperley live in Warhill. They married on July 17, 1961 and are preparing to raise a glass for their Diamond Anniversary on Saturday.
Ben was a farmer and used to deliver milk around Mottram, including to LS. Lowry. But he didn't realise just how famous he was until the artist died.
Ben said: "After Lowry died and people found out I delivered his milk, everyone wanted to talk to me.
"At that time I used to take the milk out in a churn and pour it into people's jugs in their kitchens.
"Lowry had ruined one of his paintings and he asked me to put it into the bin on the way out, which I did. I wish I'd kept it now, but at the time I really didn't realise that it would be worth anything in the future."
Beryl remembers her wedding day with great fondness - although it didn't all go according to plan.
"It was a really windy day and the photographer didn't turn up!
"We married at Mottram Church and went to my parents' house in Hyde where we had a small celebration with family and friends. We then drove to Cornwall for a few days for our honeymoon. We had to be back by the Friday because Ben had to do his milk round that weekend."
She recalls: "Ben worked for seven days a week and earned just £13 a week, so I certainly didn't marry him for his money!
"His uncle left him the farm, but his aunt outlived him. We therefore had to get a mortgage to buy the farm from her if we wanted it to stay in the family. We were struggling for money back then, so I took a job at Mottram School as a caretaker."
The couple have four children, a daughter Sarah and three sons, Andrew, Matthew and Simon. Sarah now lives on the Isle of Man but the others live locally and are involved in the farm.
Ben has even featured in a film documentary about his former customer, called 'Perspectives - Looking for Lowry.'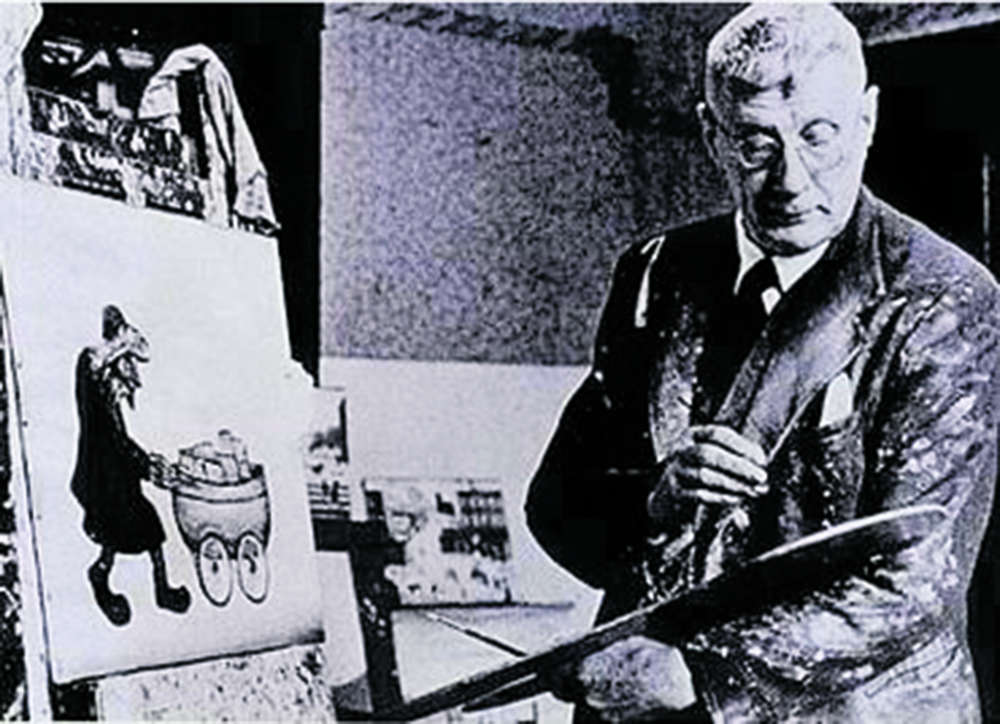 The film examines why, despite his popular appeal, the Tate Modern didn't have any of its 23 Lowry paintings on show to the public.
Lowry's heiress Carol Lowry (no relation) appears for the first time on film, describing her 19 year friendship with 'Uncle Laurie'.
When Lowry died, he left everything to her in his will; the film features her own personal archive which was found in Lowry's house.
When Mottram Community Centre was refurbished an artist was commissioned to paint a Lowry style mural.
When he found out about Ben's connection to the artist, he put Ben in the mural as a milkman, carrying a crate of bottles.
A copy of that mural now hangs proudly on the couple's living room wall.
Ben and Beryl say they're not big party-goers and will celebrate their anniversary with a meal out with their family.
Beryl is especially looking forward to receiving a congratulations card from the Queen.
Read more from the Glossop Chronicle
Click here for more of the latest news
Click here to read the latest edition of the paper online
Click here to find out where you can pick up a copy of the paper