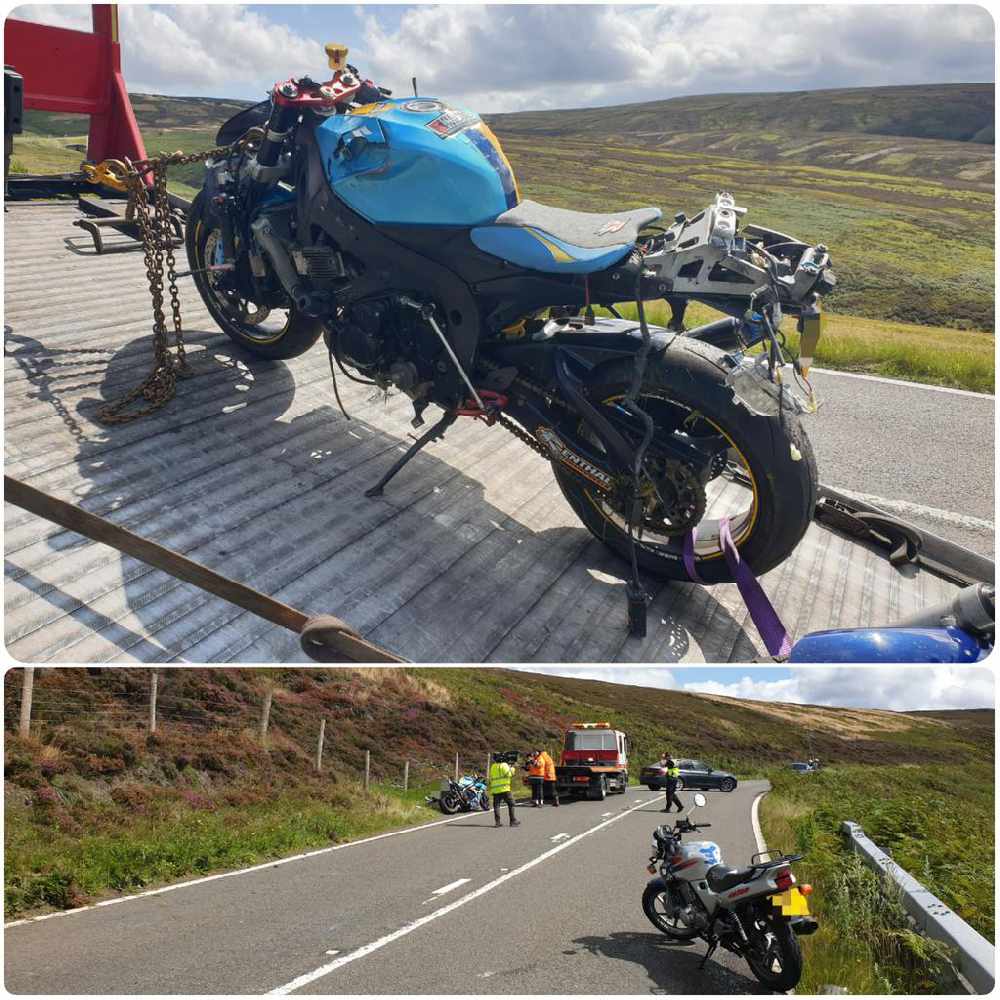 Two motorcyclists escaped without serious injuries after being involved in a collision on the Snake Pass last weekend. 
The crash is understood to have happened near Ladybower Reservoir just before midday on Sunday afternoon (August 2).
One man was taken to Manchester Royal Infirmary, while the other was walking wounded.
The usually busy road was closed in both directions to motorists from the bottom of Sheffield Road in Glossop to the reservoir for around an hour and a half.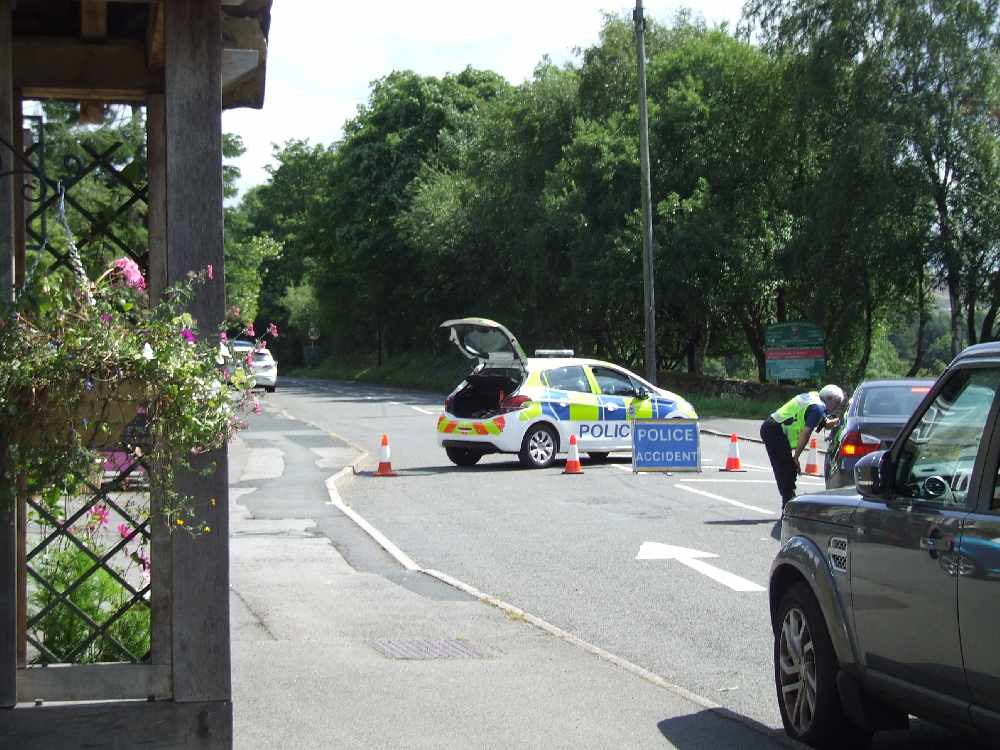 The police's accident sign on Sheffield Road. Photo: David Jones.
Police and ambulance crews were called at about 11.40am to reports of an incident involving a single motorbike, but later established that two motorbikes were involved.
A spokesperson for Derbyshire Constabulary said: "It turns out there were two motorbikes involved, one rider on each. Both men. No life-changing injuries – one was taken to Manchester Royal Infirmary, the other was walking wounded. The road was reopened at about 1.30pm."
High Peak Response Unit were assisted by Derbyshire Roads Policing Unit and tweeted two images of the motorbikes involved, including one being recovered (see main image). They also reminded motorists to take care on the roads on what was a sunny Sunday.
Ambulances and police cars started going up the Snake Pass at around midday. It is not thought the air ambulance was despatched to the scene.
The road closure caused heavy tailbacks of traffic on Sheffield Road.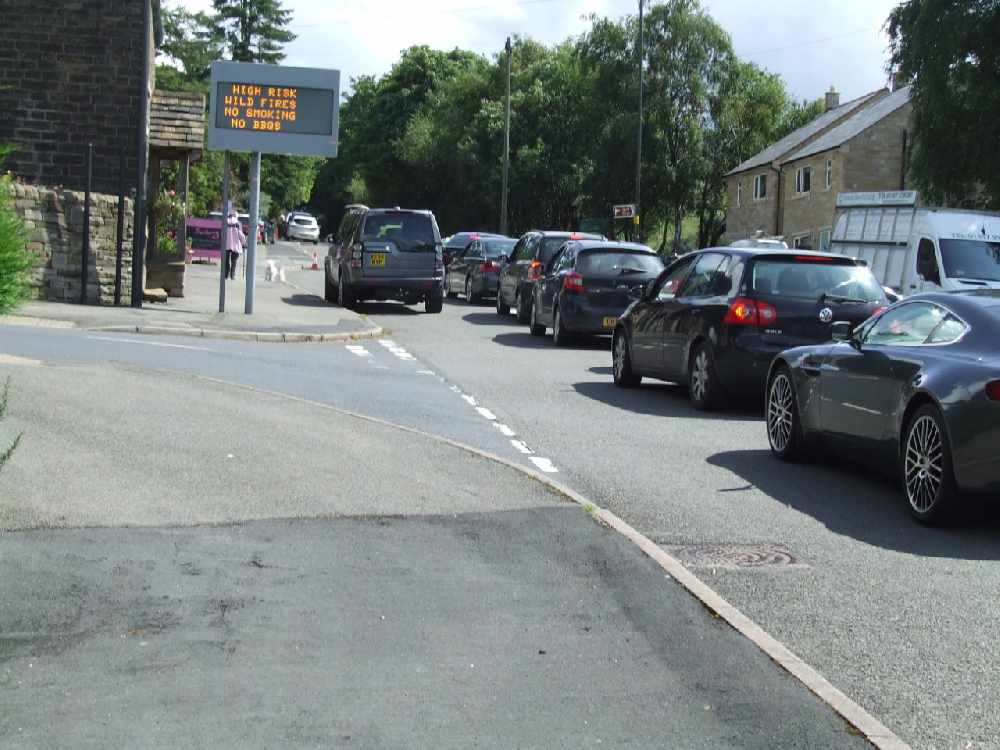 Queues of vehicles on Sheffield Road in Glossop. Photo: David Jones.