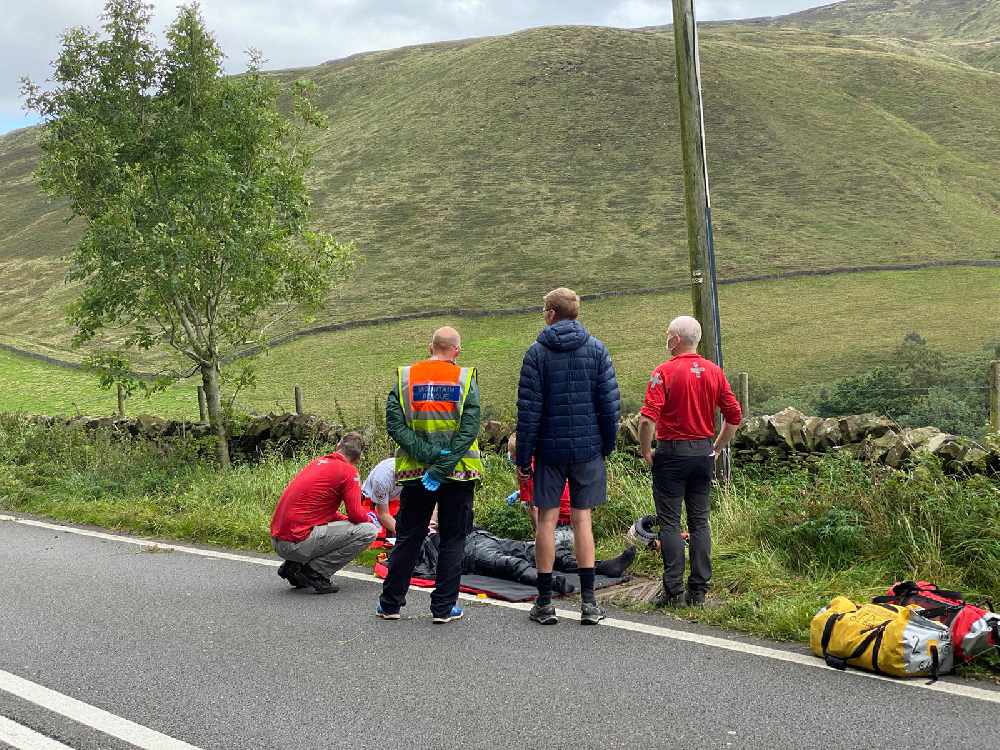 A motorbike-riding pensioner was taken to hospital after hitting a tree on the Snake Pass.
It happened at around 2.45pm on Tuesday afternoon outside Wood Cottage, at Hope Woodlands, just a few miles out of Glossop.
Eye witness Andrew Byford said: "I was at the bottom of my drive when I saw this motorcycle coming up the road.
"It was doing about 30 miles an hour when it hit a bump caused by subsidence in the road on a bend," he added.
"The bike wobbled and hit a yew tree at the side of the road, causing the rider to come off and end up lying in the middle of the road."
Mr Byford rushed to help and found the rider was conscious, but complaining of severe pain the pelvic area.
He said: "I phoned the ambulance service, who asked me his age, he told me he was 77."
Police from Glossop and East Midlands Ambulance Service attended.
Mr Byford said: "Members of Glossop Mountain Rescue Team happened to be there and they helped to direct traffic.
"The subsidence which caused the bump happened some time ago but has yet to be repaired.
"It's a problem coming over it in a car let alone on a motorbike."
Glossop Mountain Rescue Team was contacted by Edale Mountain Rescue Team to help a female walker with a lower leg injury on Win Hill. En route, they came across the collision and treated the motorcyclist for his injuries.
Police say the rider was taken to Northern General Hospital in Sheffield for treatment.
Image: Glossop Mountain Rescue Team