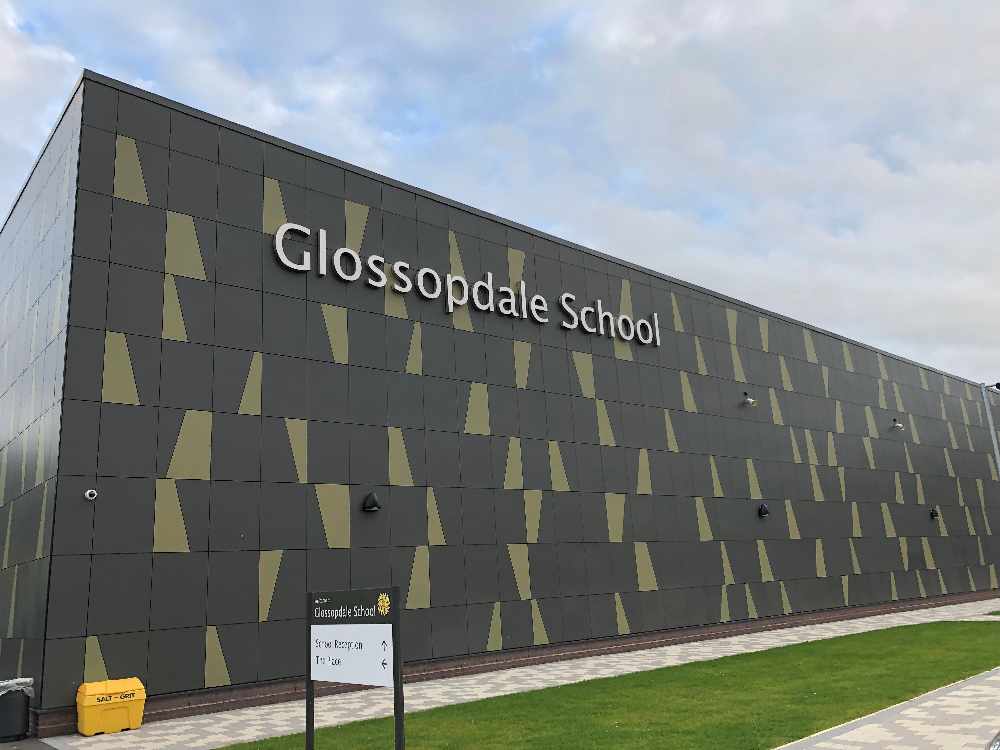 The ambitious extension plans for Glossopdale School will feature both indoor and outdoor facilities.
The £4 million addition will comprise the two-storey teaching building and three MUGAs - Multi Use Games Areas.
The extension - subject to planning approval - will be 10 metres from the main complex and linked to it by what is being described as a light canopy.
It will also include a covered social area for students.
Because of the design the extension will appear to be single storey.
Away from the building on the site on the u11s and u13s' football pitches will go the three MUGA courts.
Each of them will be marked out for tennis and netball, a further example of the school's emphasis on sporting as well as academic standards.
An application by Derbyshire County Council to carry out the work at the Newshaw Lane complex is currently with High Peak Borough Council planners.
DCC own the complex as well as the now redundant former school buildings on Talbot Road, which is believed to be earmarked for housing.
The former Talbot House sixth form centre is no longer in council ownership and is currently being converted into high class homes.