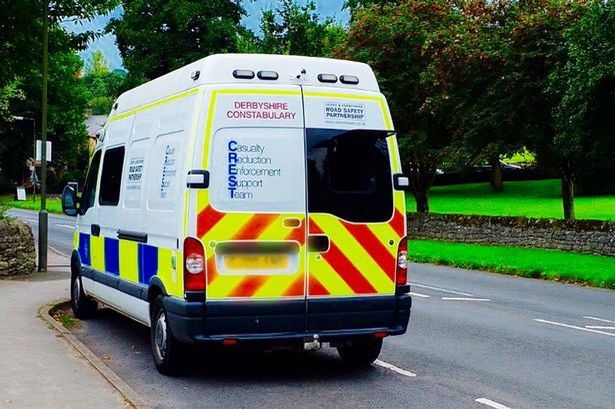 Glossop's Sheffield Road and Shirebrook Drive, which leads off it, are being targeted by Derbyshire CREST's mobile speed camera teams.
CREST - Casualty Reduction Enforcement Support Team - have named them on a list of almost 60 sites county-wide that are under surveillance until Sunday (March 15).
Other locations in the area include Dinting Vale and the A623 Peak Forest.
The camera vans are not only looking to catch speeders - they will also be on the look-out for drivers using a mobile phone at the wheel or anyone not wearing a seat belt.