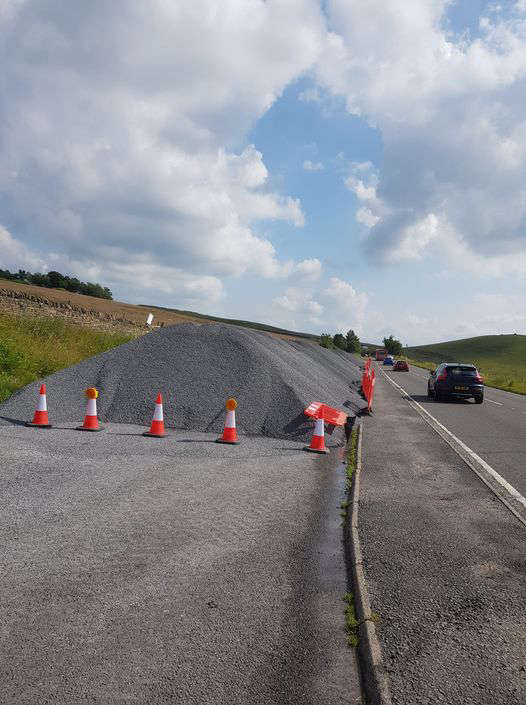 The gravel which had been dumped in the lay-by off Chunal.
A mobile snack van in Glossop has had to move from its regular location.
Licence to Grill is a mobile cafe situated on the Chunal lay-by between Glossop and Hayfield, but the owner says she's had to move it as Derbyshire County Council have used the lay-by to dump tonnes of gravel without any warning.
The owner Vicky Haggerty says it's impossible to trade from there until the gravel is moved.
She has found a new pitch at Glossop North End and her café will be there for the foreseeable future.
The gravel is being used by the county council for new road dressings.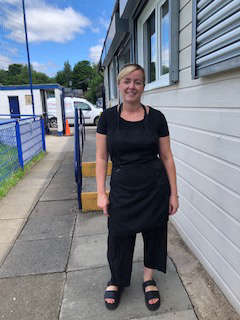 Vicky Haggerty
It's a programme of work they carry out each year and they announced it would be taking place earlier this month, while work on Glossop Road has been taking place this week.
Vicky told us: "I turned up with my van and I found I couldn't get onto the lay-by as it was full of gravel. I contacted Derbyshire County Council about the problem."
A spokesperson for DCC said: "We'd like to apologise to the owner of the snack van for this situation. One of our contractors used the layby to store chippings before surface dressing roads close by.
"We've asked them to move the chippings as soon as possible, and to make sure that the lay-by is left clean and tidy, and not to do this again."
In the meantime, Vicky has had to find an alternative place to set up. The football club on Surrey Street offered her the use of their café, which Vicky accepted.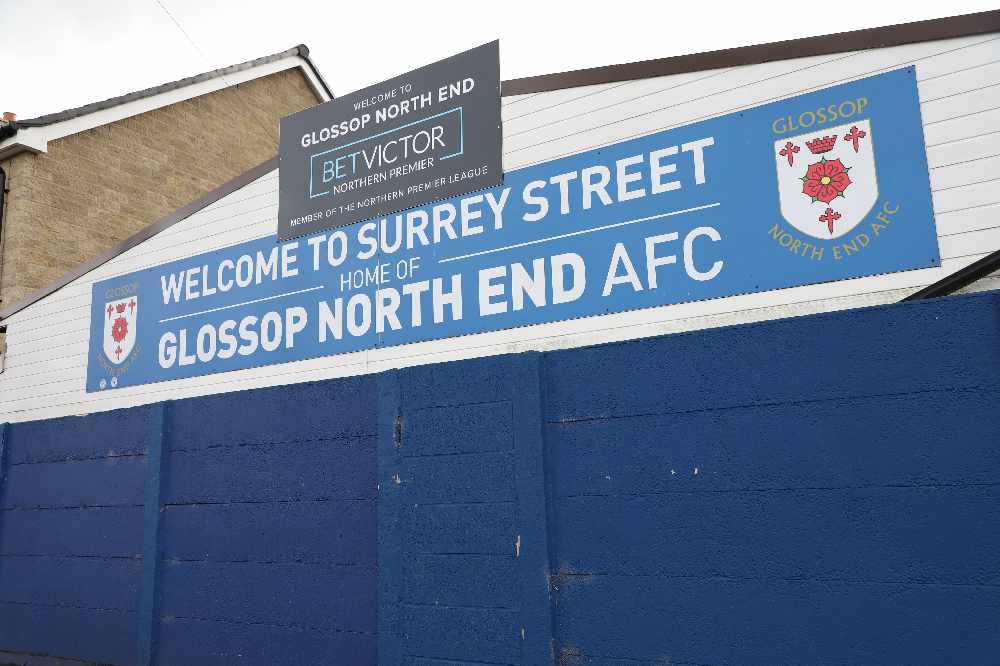 Glossop North End, where Vicky is currently trading from
However she said: "Most of my regulars aren't on social media and don't know where to find me now. I used to get a lot of passing trade in Chunal lay-by, especially on hot days when people wanted a snack or drink.
"I am losing money over this as I am still having to pay my pitch fee to High Peak Borough Council as well as rent to Glossop North End. Plus the last two weekends have been really hot so I would have picked up a lot of trade in the lay-by. I am at my wits end about this and I really don't know who to turn to for help."
We contacted the Licensing Department at High Peak Borough Council to ask if Vicky had to pay for her pitch as she's unable to use it through no fault of her own.
A borough council spokesperson said: "All street trading consents for pitches on public land are subject to conditions. One of the conditions states that "This consent is not a licence or permission to occupy a site and does not imply that the site will be available at all times for the purposes of trade.
"We appreciate how frustrating this must be, however pitches on public highways are likely to be disturbed from time to time as the County Council use the lay-bys as muster points and for the storage of materials during road working programmes.
"We are happy to work with the trader to see if alternative sites may be available, and will continue to encourage the County Council to communicate with us if situations like this should arise in the future."
Derbyshire County Council are still trying to get the gravel removed from the lay-by so Vicky can return to her normal pitch as soon as possible.
Read more from the Glossop Chronicle
Click here for more of the latest news
Click here to read the latest edition of the paper online
Click here to find out where you can pick up a copy of the paper