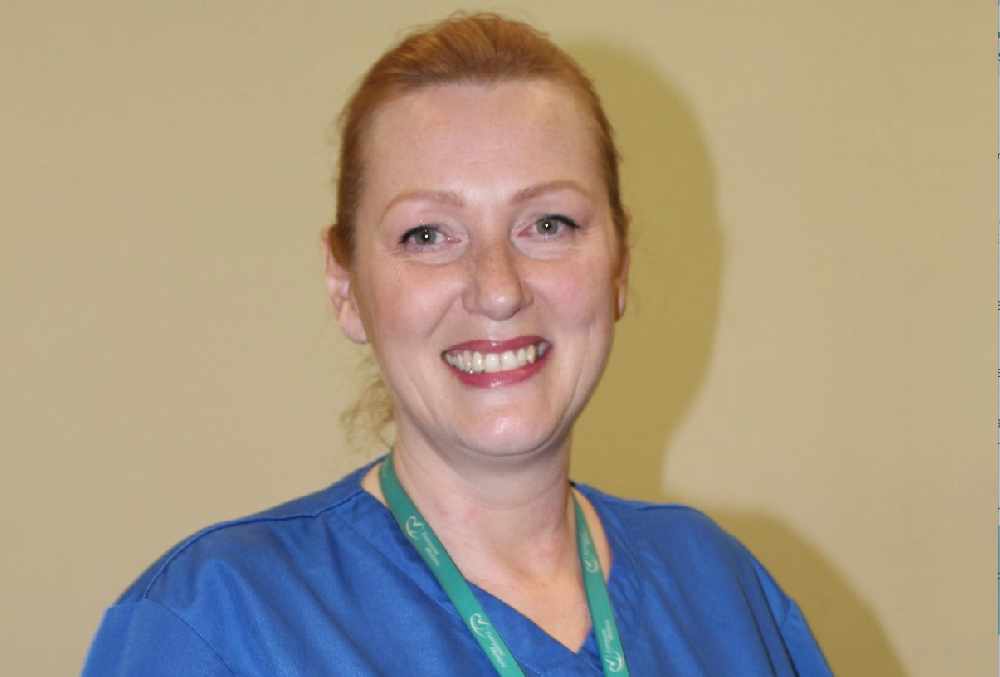 Midwife Nicolette Peel has been awarded an MBE in the 2020 New Year Honours list in recognition for her work with charity Mummy's Star.
Nicolette, pictured, set up the charity to provide support to women and their families who were diagnosed with cancer during pregnancy or shortly afterwards.
The charity has gone from strength to strength and after setting up the charity Nicolette decided to train as a midwife.
Following her training, Nicolette has been working at Tameside and Glossop Integrated Care NHS FT.
Head of Midwifery at the Trust, Kerry Reede Field said: "Nicolette has made a huge difference in the three years she has worked here. She is one of the most caring, compassionate, positive and enthusiastic people and offers wonderful care to the people of Tameside and Glossop."
Director of Nursing and Integrated Governance, Peter Weller added: "Well done Nicolette, you are a truly inspiring individual and this honour is well deserved. This is a fabulous start to 2020, which is the year of midwives and nurses and gives us the opportunity to showcase the fabulous work across the professions at this Trust."
Back in June this year Nicolette became only the third person in the country to receive a Chief Midwifery Gold Award.
Chief Midwifery Officer for England, Professor Jacqueline Dunkley-Bent, visited Tameside Hospital to present the award, which also acknowledged Nicolette's work with Mummy's Star.
Mummy's Star aims to offer advice, support and financial assistance to families who have been affected by any form of cancer during pregnancy or up to 12 months after birth and is the only charity of its kind in the country.
The charity was established back in 2013 and inspired by mum-of-two Mair Wallroth from Hadfield who lost her fight to breast cancer in 2012, having been diagnosed with cancer while she was pregnant.
You can find out more about the charity and the support it offers at https://www.mummysstar.org/
• Chief Executive of Tameside and Glossop Integrated Care NHS FT, Karen James, has also been honoured in the New Year's list receiving an OBE for the transformation Karen and her team have made in turning the Trust into an integrated care organisation of excellence for treatment and care.