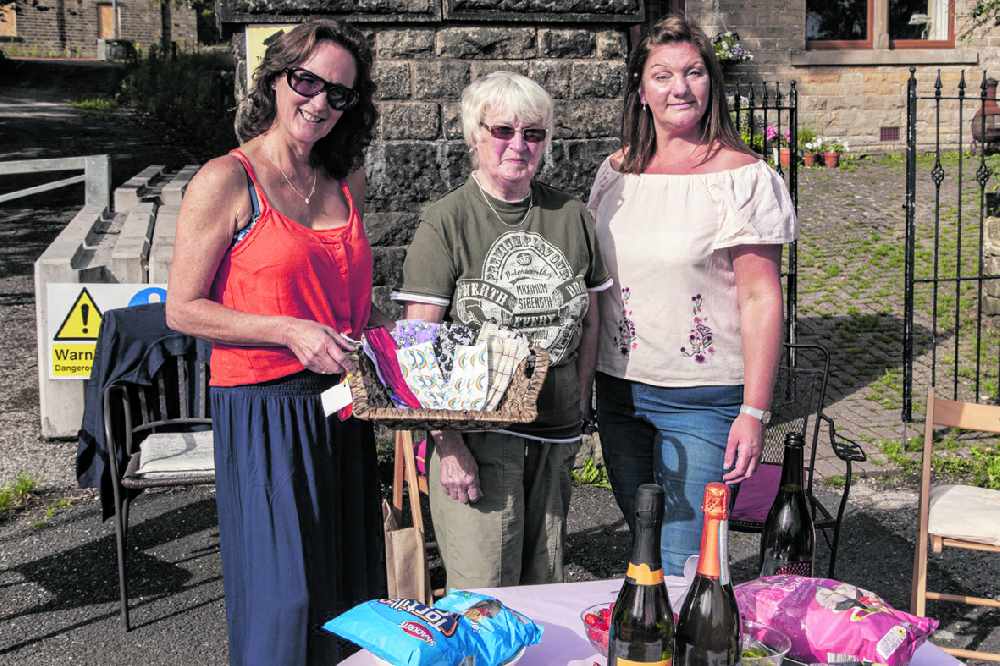 Three friends have been celebrating on champagne and pizza after making around 2,000 face masks.
Hayley Downs, Clare Lawrence and Barbara Ackley expected to raise £100 from their creations.
But more than three months since their Covid-19 operation started, they have cleared £5,000 for NHS Donations.
The Old Glossop crafters Hayley and Clare cut the material into shapes and Barbara sews them into face masks - could not be happier.
Operating under their slogan 'Teamwork is Dreamwork,' they set up a stall outside the Lodge in Bute Street, close to where they all live and have been there every day selling the cloth masks.
Taking a break from celebrating, Hayley said: "It was our lockdown enterprise, we thought we would make £100 but we have made £5,000.
"After every £1,000 we had a community celebration with neighbours - eating pizzas!"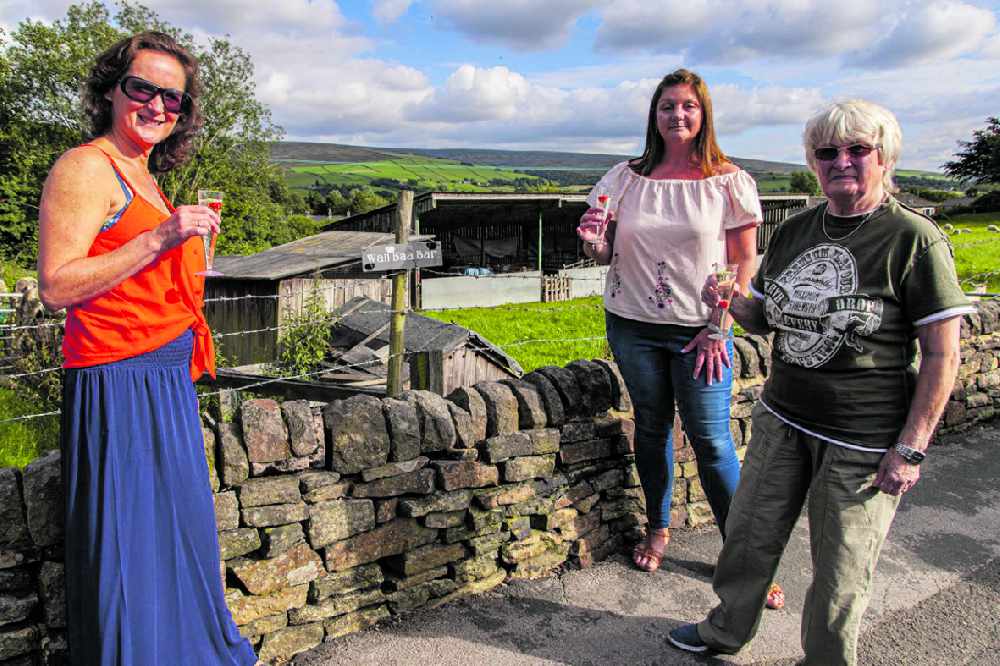 The three friends have been observing social distancing by making the masks in their own homes.
Even when celebrating with neighbours everyone observed the one to two-metre rule.
The bubbly was on ice until 6pm on Friday when the friends were joined by around 40 neighbours to toast hitting the £5,000 mark.
Not in one of Old Glossop's pubs, but outside on Bute Street at their very own Wall Baa Bar.
So called because it is on a wall surrounding an enclosure where Barbara keeps her flock of sheep!
Hayley, on behalf of her friends, wants to thank everyone who has supported the NHS by buying the face masks and for just £2 they were a BAAgain!