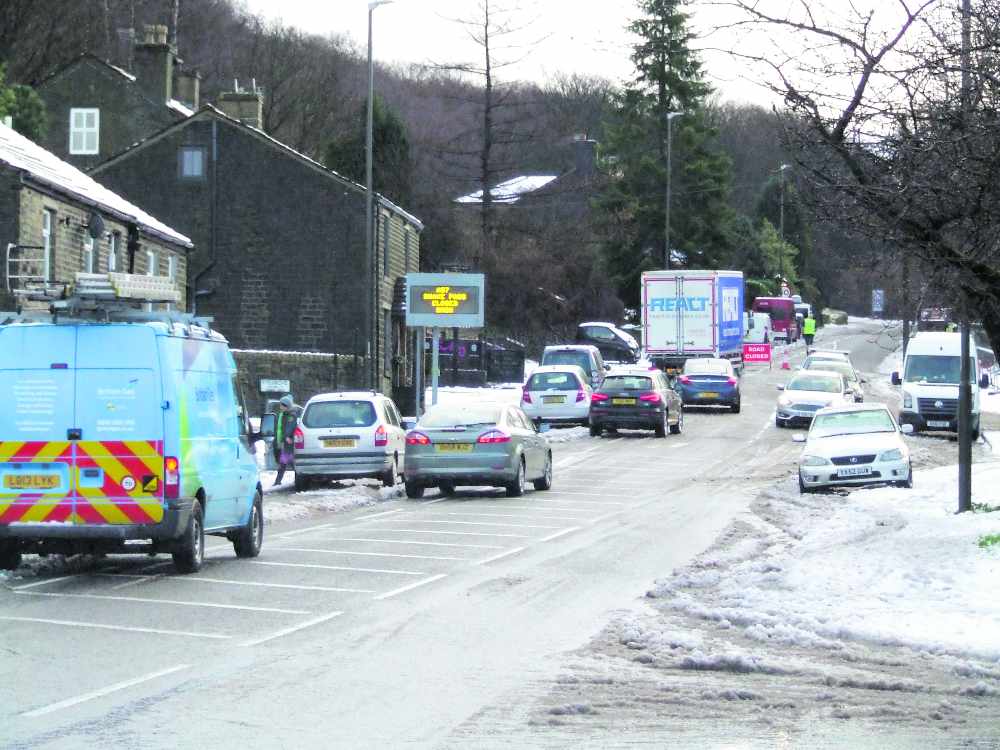 A man who drives over the Snake Pass to get to and from home is asking Derbyshire County Council to 'start ploughing'.
Andrew Byford - who lives at Hope Woodlands on the trans-Pennine pass - says most of the road has been gritted by the council.
His complaint is of 'between 300 to 400 metres of lying snow' on Snake Summit, around a mile from Glossop town centre.
Speaking after a trip into Glossop, he said: "It's axel deep. Snow is blowing from the moors across the road which is the main route from Manchester to Sheffield. It should be regularly inspected and any snow cleared so traffic can get through."
A spokesman for Derbyshire County Council said on Tuesday: "Following the initial snowfall, our gritting teams have been constantly working to keep the Snake Pass open and it remained passable with care throughout the weekend and yesterday (Monday).
"However, last night weather conditions changed and strong winds at the summit began blowing lying snow on to the road.
"Despite several unsuccessful attempts to clear the road using snow ploughs, it was decided that the safest option was to close the road until conditions ease.
"We will be gritting the road again tonight (Tuesday)and snow ploughs will be deployed in the early hours to try once again to clear the drifting snow.
"We hope to re-open the road when conditions at the summit improve. We apologise for the inconvenience."