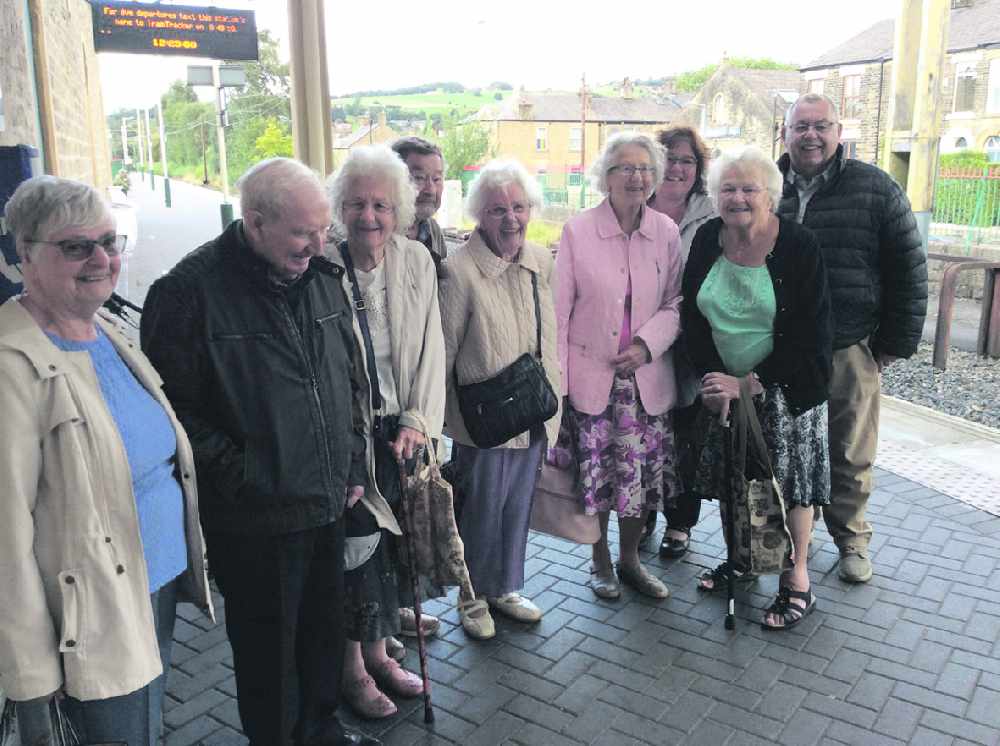 The 80th anniversary of the evacuation of hundreds of Lowestoft children to Glossop will be celebrated in two parts of the country.
The east coast port, which sent its youngsters to the High Peak to escape the German bombers, will mark the anniversary next month, with Glossop playing its part in the summer.
Neil Williams, the chairman of Glossop station friends' group which has hosted visits to Glossop in the past by the evacuees now well into their 80s, will be at both.
He said: "June 2 marks the 80th anniversary. On that day at Lowestoft railway station, there will be a re-enactment by local schoolchildren and drama groups of the evacuation.
"There will also be a special photographic exhibition in the new community room at the station.
"On Saturday, June 6, at 10.30am at the Stella Marris Hall in Lowestoft, there will be a special buffet lunch and choral entertainment for all former evacuees.
"Any former Lowestoft evacuees and families now living in Glossop are warmly invited to attend these events.
"Chris Brooks, secretary of the Lowestoft Evacuation Society, will happily supply more details. It is also hoped that the 80th anniversary of the evacuation will be commemorated in Glossop later in the summer."
A dwindling number of former evacuees visit Glossop every summer and are due here again this year.
Neil is hopeful it will be during the anniversary celebrations.