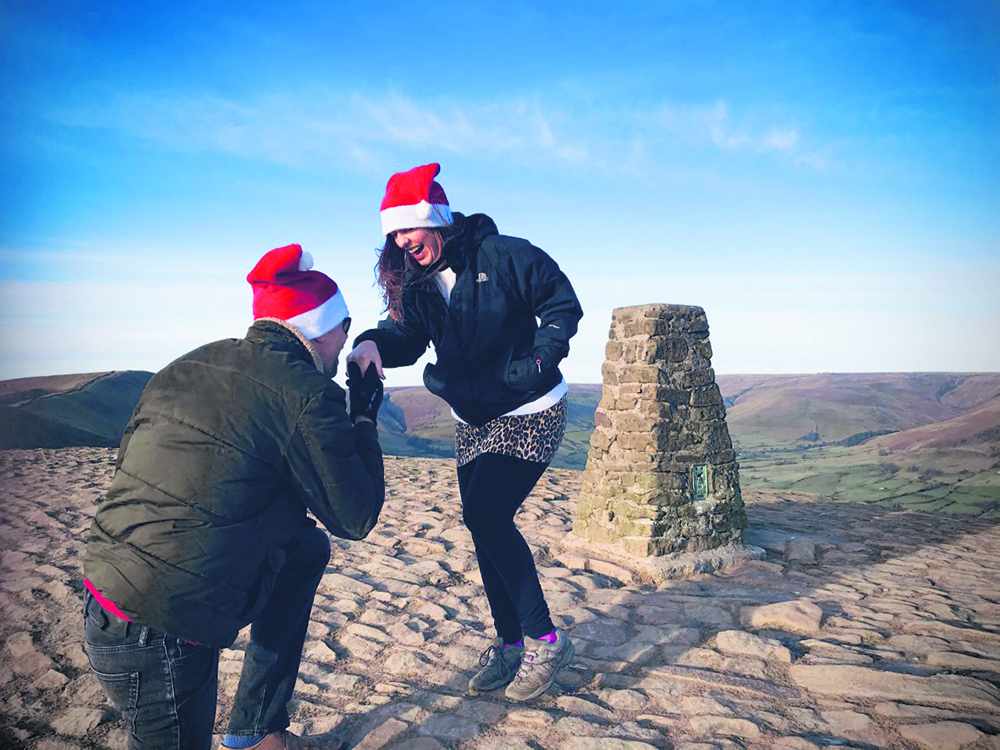 Mam Tor on a sunny Christmas Day was the perfect romantic setting as Matt Savory got down on one knee - plucked up his courage - and proposed.
A smiling and slightly surprised Clare Freeman was happy to say yes and a pair of dog walkers were the first to congratulate them.
One vital ingredient missing, however, was an engagement ring, but that didn't worry professional podcaster Clare.
The couple, who live in Salisbury Street, Hadfield, had decided instead on a pair of wedding rings unique to a part of Derbyshire they just fell in love with.
Clare, 37, said: "We want them made in Blue John stone. I had had a few days out in the Peak District and I love the area."
Looking back to the proposal with a difference, she said: "We were en route driving to my family in Coventry, when we spontaneously decided to stop off at Mam Tor to take in the views for a few moments about 10am. Suddenly, for a few moments, we were on our own at the top. Then Matt got down on one knee and popped the question.
"We asked a dog walker coming up the hill to take a photo to send to our friends and family to announce it!
"We had been talking about it (an engagement) for a while. It was a lovely way to end our year!"
Clare and Matt, 45, who is a tax inspector, met on the dating app Hinge in November 2019.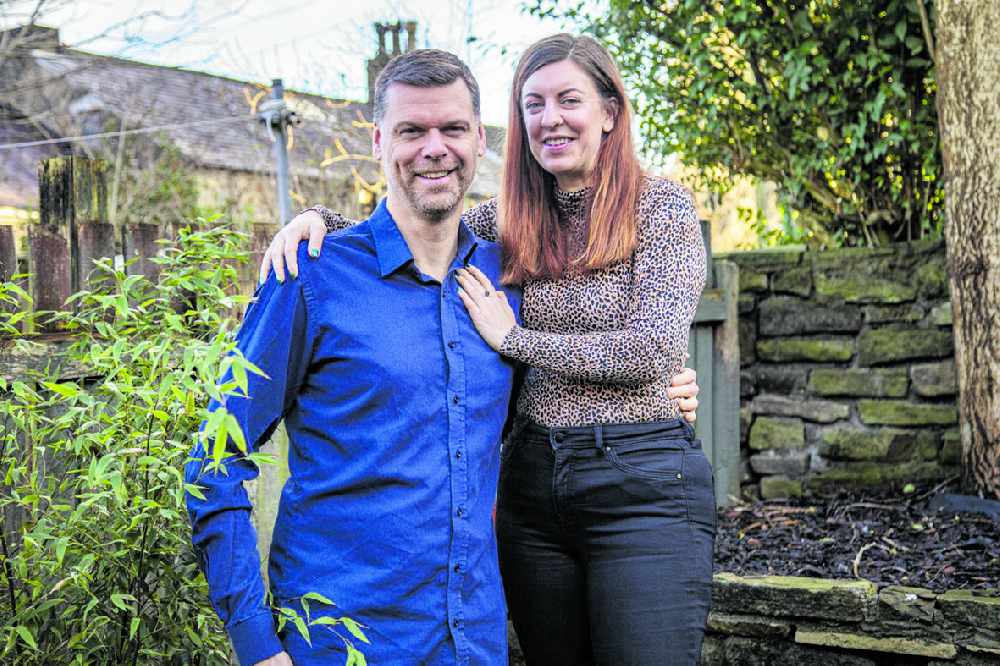 HAPPY COUPLE: Matt and Clare
Clare had just moved to Hadfield and Matt was living in Leeds.
"Our first date was in Hebden Bridge, but our second date was at The Globe," she said.
"We played a game of Scrabble and had a three course vegan dinner with a few alcohol-free beers, all for under £20.
"I'd like to think it was my beauty and charm that captured Matt's heart, but really it was because he couldn't believe how cheap a date it is on a night out in Glossop (ha ha!)."
Clare decided to move to Glossop on a visit with a friend and immediately fell in love with what she saw - the shops, vegan restaurants, the community and the friendly welcome of the people she met.
Matt felt the same when he paid a visit to Clare and stayed for four days and they eventually moved in together.
It was a lockdown love that grew and grew, the icing on the (Christmas) cake was the hilltop proposal.
The next step will be the wedding and those special Blue John rings.
Main image:
Matt Savory got down on one knee to propose to a clearly surprised Clare Freeman. Thankfully a couple of dog walkers were on a deserted Mam Tor to take a picture and capture the occasion.