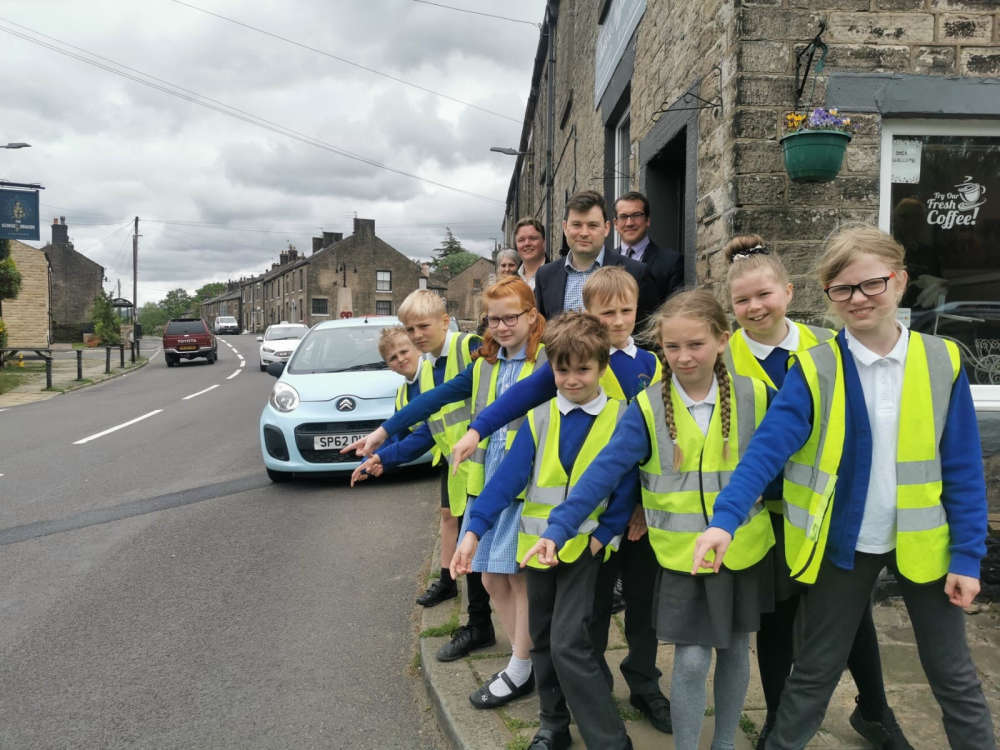 Charlesworth School children have been given the support of their MP in their campaign to get a crossing in the centre of the village. 
High Peak MP Robert Largan accompanied the student council and headteacher Mr Whiston, to the crossroads in the centre of the village to learn about the problems the students have on their walk to school.
He said: "The School and the student council have my full backing in their campaign to get a crossing.
"Making sure children can get to school safely is hugely important and a crossing will put parents minds at ease."
During the visit pupils heard more about the role of an MP and how Parliament and government works. The Queen's role in the Government was of particular interest to the children, given the Platinum Jubilee celebrations.
The children were then given the chance to questions the MP, which covered subjects as varied as The Queen's Jubilee, NATO, Ukraine, and football.
A successful Pub Quiz was recently held at the George and Dragon to raise funds for the Friends of Charlesworth School. The money raised will be used to benefit the pupils at the school.