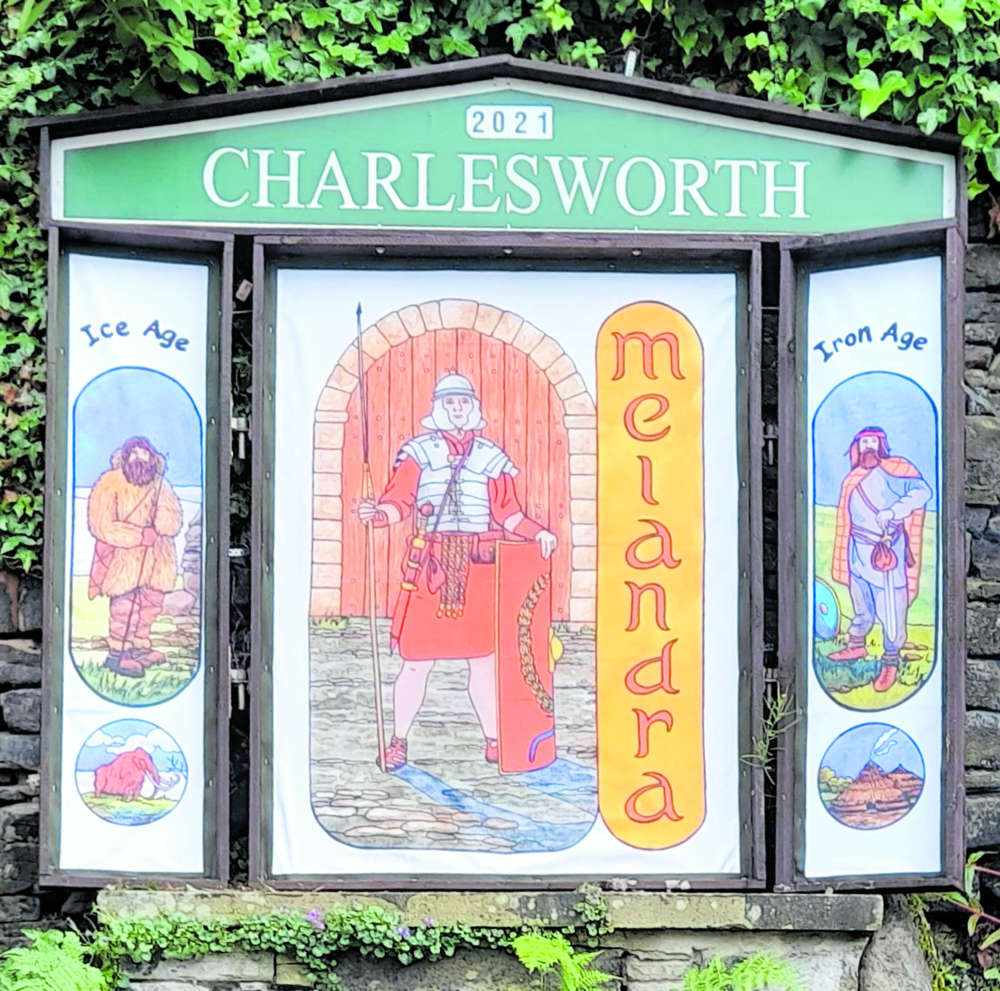 A local company has stepped in to save this year's Charlesworth Well Dressing.
The usual event can't take place this year due to Covid restrictions, but Tiviot Prints, based at Lymefield Mill in Broadbottom, has come to the rescue to provide an alternative solution.
The firm offered to enlarge and print the unused 2020 designs onto cotton fabric, which were then hemmed and stretched on to new boards produced by Bill Deakin. This allowed a team of just four people to create the 2021 display.
This year the theme depicts the history of Charlesworth and its changes from the last Ice Age to the departure of the Roman army from Melandra Roman Fort (Ardotalia) at Gamesley.
Based on actual archaeological evidence, the accompanying explanation panels give lots of additional information on what to see and where to go in the area.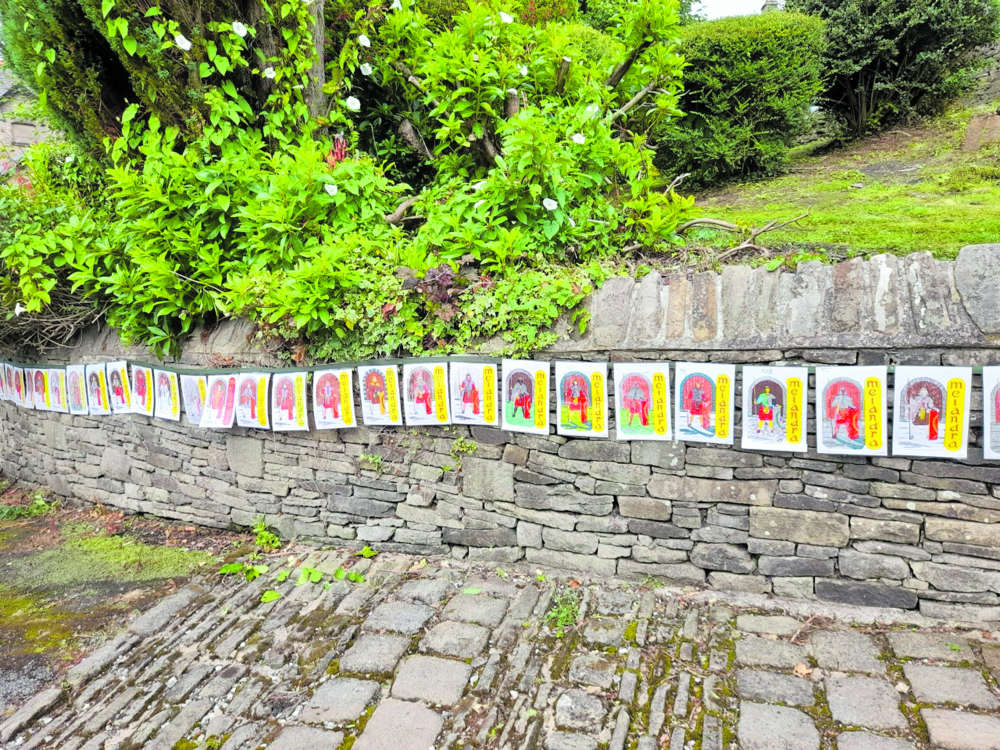 Normally the children at Charlesworth School prepare two small boards, but this year they have produced an army of colourful Roman soldiers to guard the boards.
Organiser Kath Siddall explained: "The small board is in memory of the late Ken Dibble, who originally brought the well dressing 'tradition' to Charlesworth many years ago.
"Ken always helped to organise the team of local strongmen who are needed, in normal circumstances, to hoist the heavy clay filled boards onto the wall - he will be missed."
The display also includes photographs and an explanation of the traditional way in which the event is usually prepared.
She hopes this will happen again in 2022 as everyone has missed the fun and teamwork of the community event.
The boards are now in place at the Town Lane well beside the school and the team and Parish Council hope they will provide an interesting destination for some weeks to come.
Read more from the Glossop Chronicle
Click here for more of the latest news
Click here to read the latest edition of the paper online
Click here to find out where you can pick up a copy of the paper