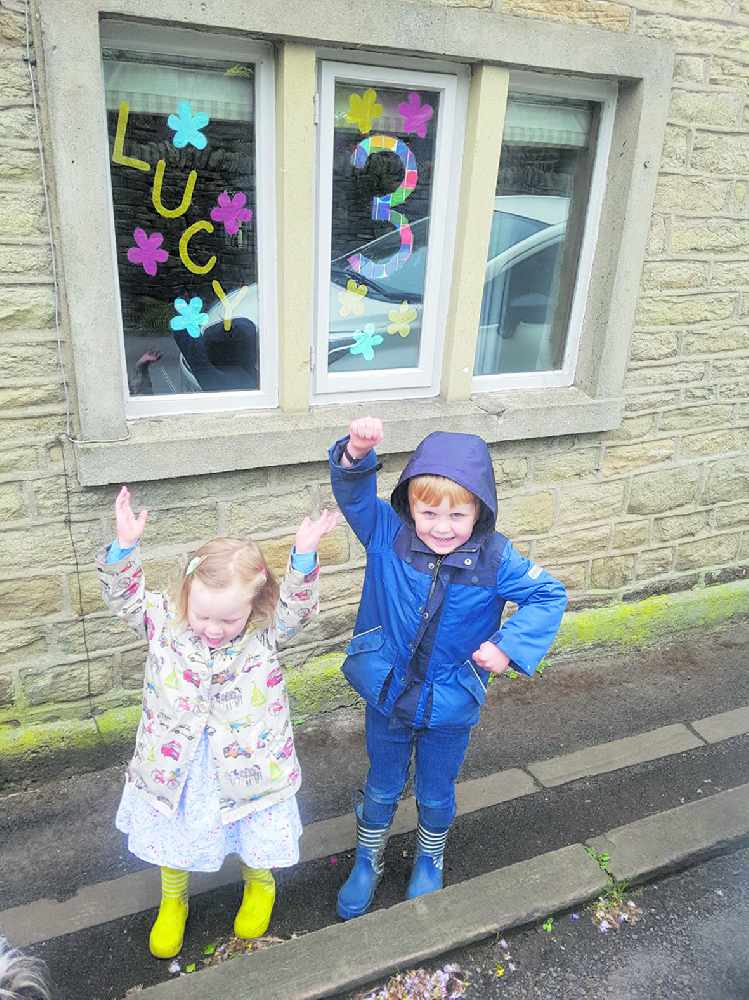 Little Lucy Sands was the centre of attention as she celebrated her third birthday in style.
Everywhere she went people were waving and wishing her well.
Some had even put happy birthday messages in their front windows.
It happened when friends in the community group, set up by neighbours in Hague Street and Cliffe Road, heard that Lucy's birthday was coming up.
They spoke to mum Kerry, found out what time the family from Cliffe Road would be taking their daily walk and then got their heads together to spring a surprise.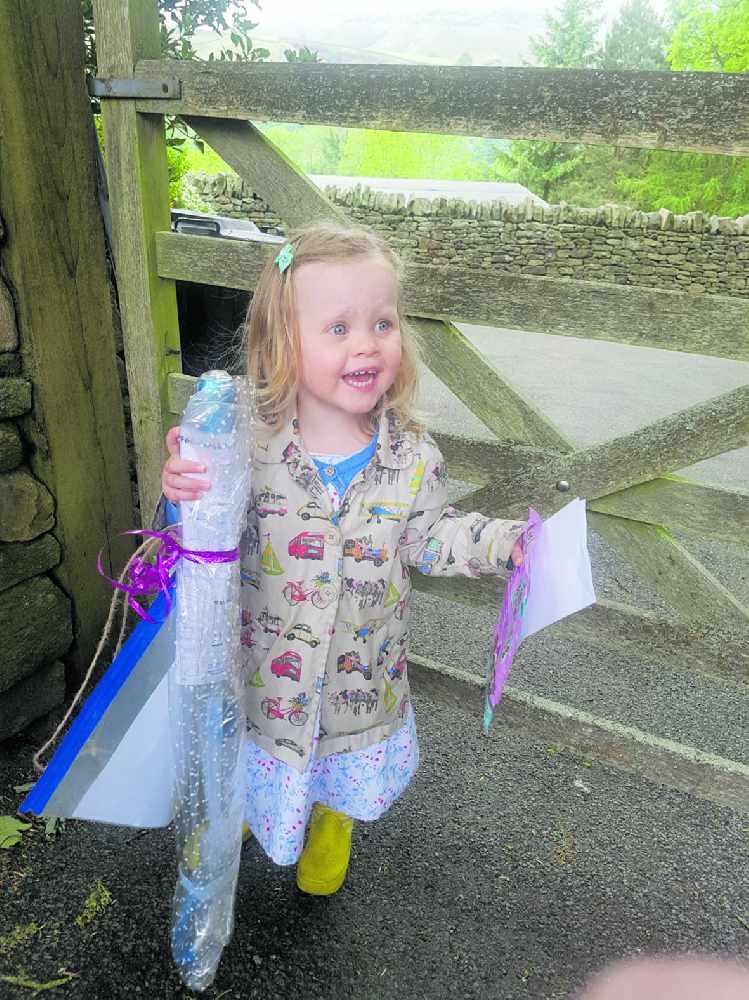 As the family walked past the decorated houses big brother Riley, five, pointed out the messages to his sister.
"It was really lovely," said Kerry.
"Some people came to their windows and waved, Lucy loved it."
Riley, who read out all the messages, was delighted, telling his mum: "It makes me so happy that there are so many kind people on the street.
"I can feel the happiness in my head, chest and tummy and now I feel it in my heels."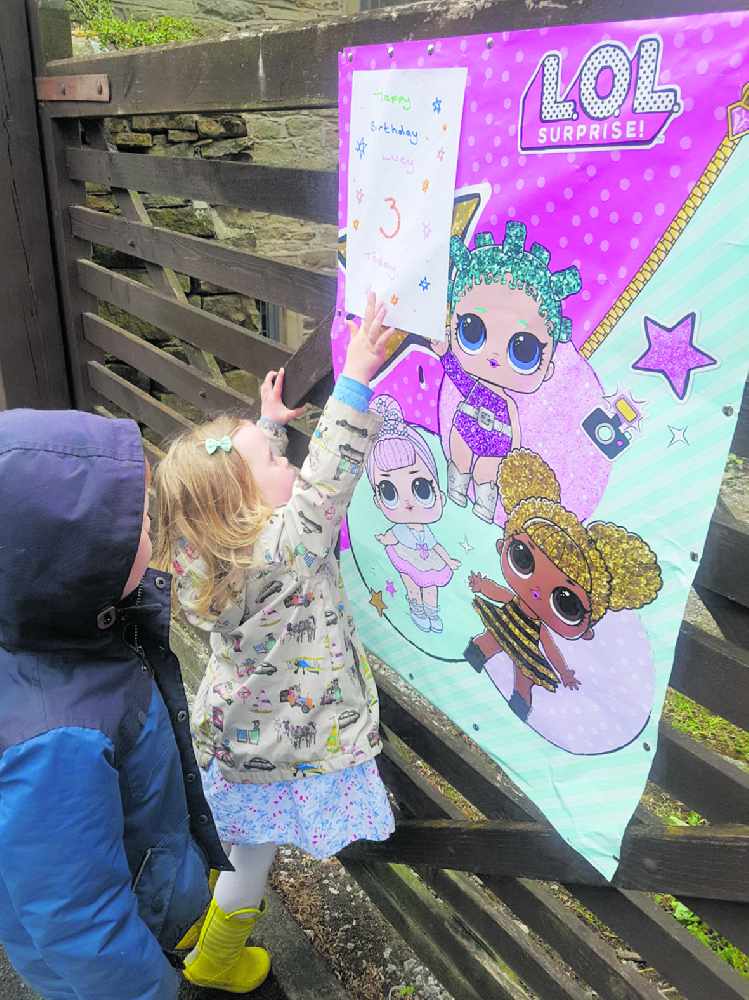 The group, set up to keep neighbours safe and have some fun during the coronavirus pandemic, was planning another birthday celebration walk yesterday.
There will also be an art trail on Wednesday (June 17), when everyone on both streets, especially children, are invited to put a piece of their own art work, or art they love, in their windows.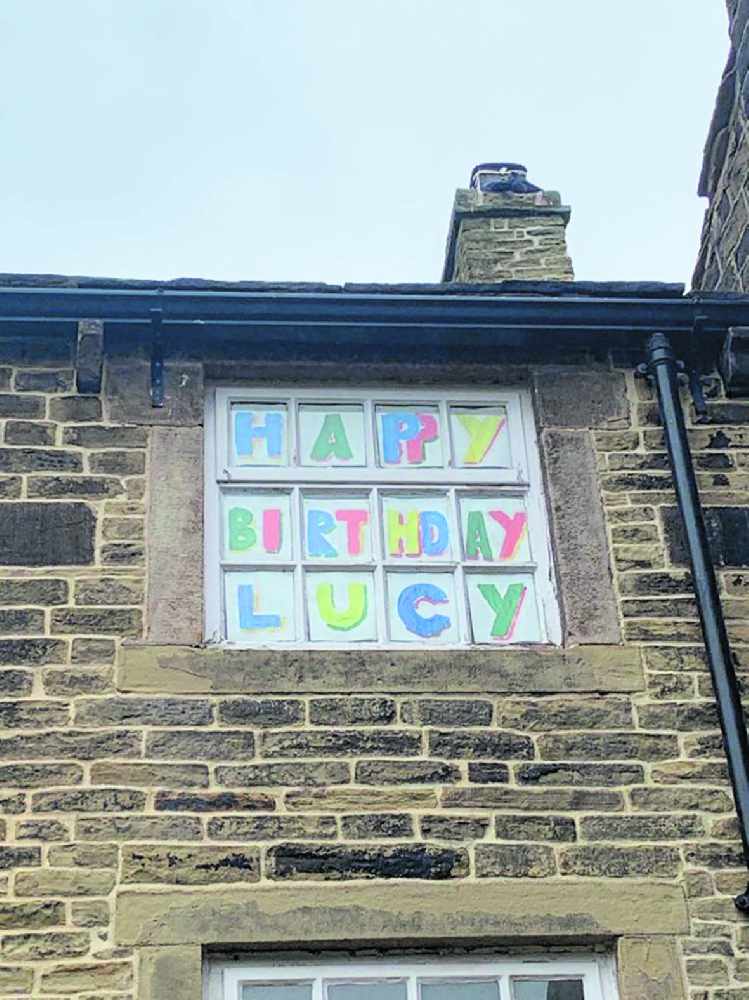 Main image:
BIRTHDAY WALK: Lucy Sands with her brother Riley.