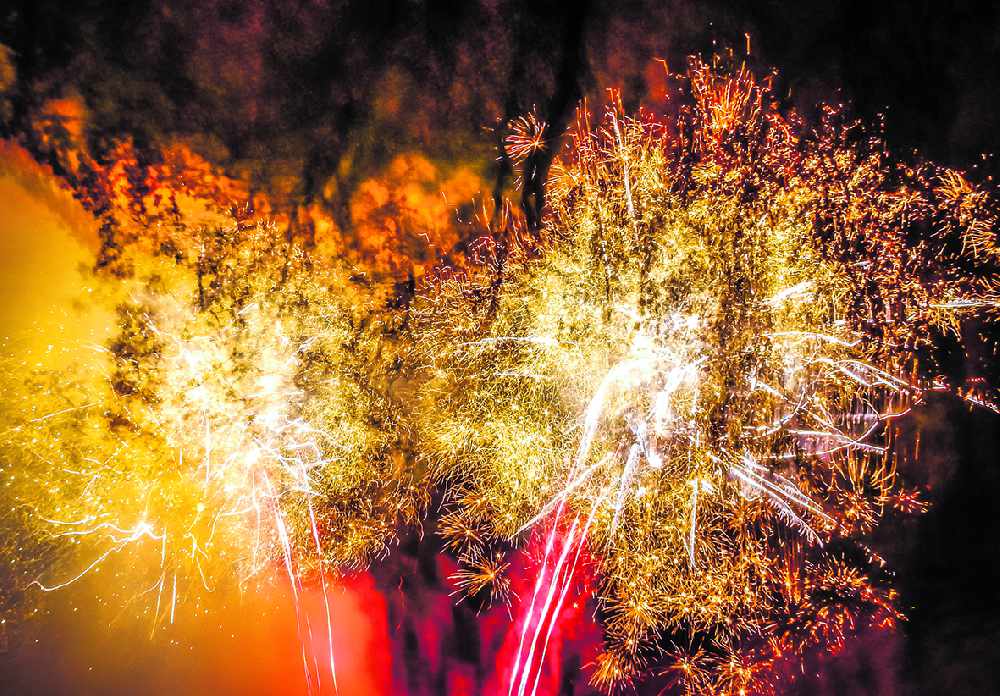 Crowds were down at Glossop and District Round Table's fantastic bonfire and firework display in Manor Park last Saturday.
The 2,500 people who turned out had a great time.
The Tablers had spent £7,000 on a fabulous firework show, built a huge bonfire stack and organised plenty of entertainment and refreshment franchises.
Edward Siddall, borough councillor and a Round Table member, was disappointed at the reduced attendance which he put down to the clash with the half-term holidays.
He said it also resulted in a drop in admission money which meant £5,000 less than last year being distributed to local charities.
He said: "We will have to give smaller donations but there is nothing else we can do.
"We will be looking to holding next year's event on a date that does not clash with the school holidays."
The bonfire was lit by High Peak Mayor Cllr Ed Kelly with the Tablers supplying their very own Guy Fawkes who proved a particular favourite with children.
Cllr Siddall admitted that there had been some damage to the ground in Manor Park which could result in the council charging the Round Table for remedial work.
He said it was inevitable that the ground would be damaged by vehicles carrying heavy equipment.
On behalf of Glossop and District Round Table he thanked everyone who had made the event such a success.
Images by Anthony Mckeown