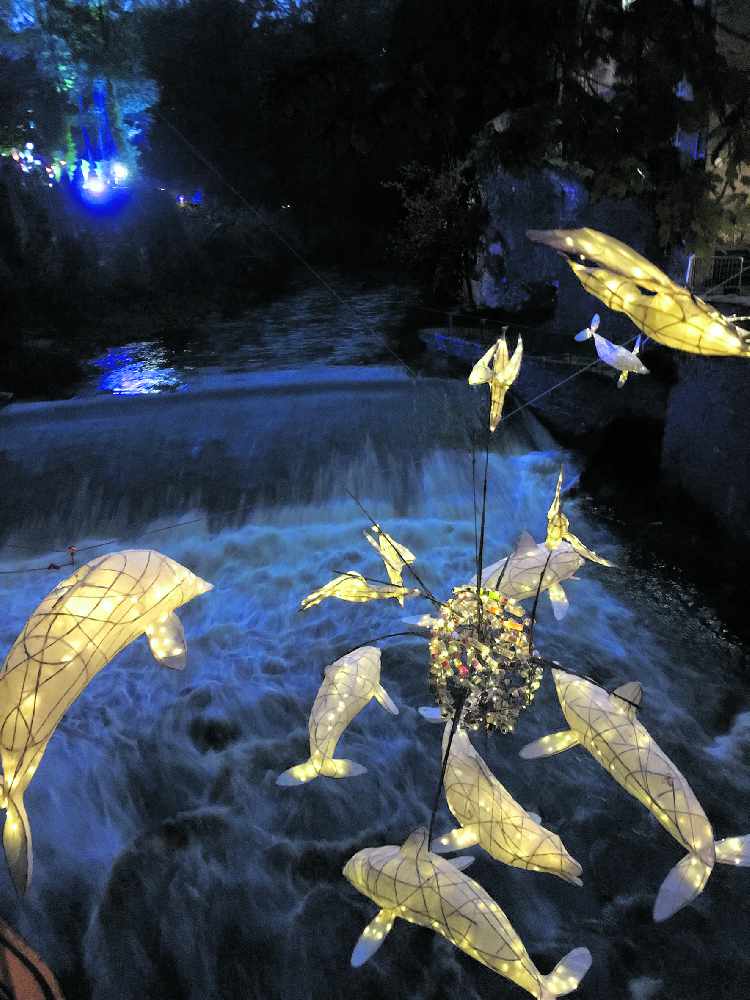 After 17 days of music, art, comedy, drama, poetry, children's activities, talks, lectures, walks, community events, films and more, New Mills Festival came to a close with organisers declaring 'it was the best festival ever.'
They said: "It was off to a great start with the launch of FABARET in Torr Vale Mill... a sold out event that featured burlesque, acrobatics, and great music from Lazlo Baby and The Bagdaddies.
"The two weeks that followed included Macbeth in High Lea Park on a gorgeous sunny Saturday afternoon and Bubblefest the next day with some of the biggest bubbles ever being blown!
"Art Trail showcased over 150 artists across 60 different venues transforming New Mills into a spectacular gallery of art with pop up exhibitions, workshops performances and more.
"More 'trails' followed with a Poetry Trail and Jumble Trail, with hundreds of people enjoying the community ethos.
"On the last weekend thousands of people from all over Derbyshire came out to enjoy the lantern procession and street party where hundreds of creative and spectacular home-made lanterns were carried through the Torrs and across the Millennium Bridge.
"Spectators witnessed some stunning sculptures including a giant lantern Chinook and a group of dolphins."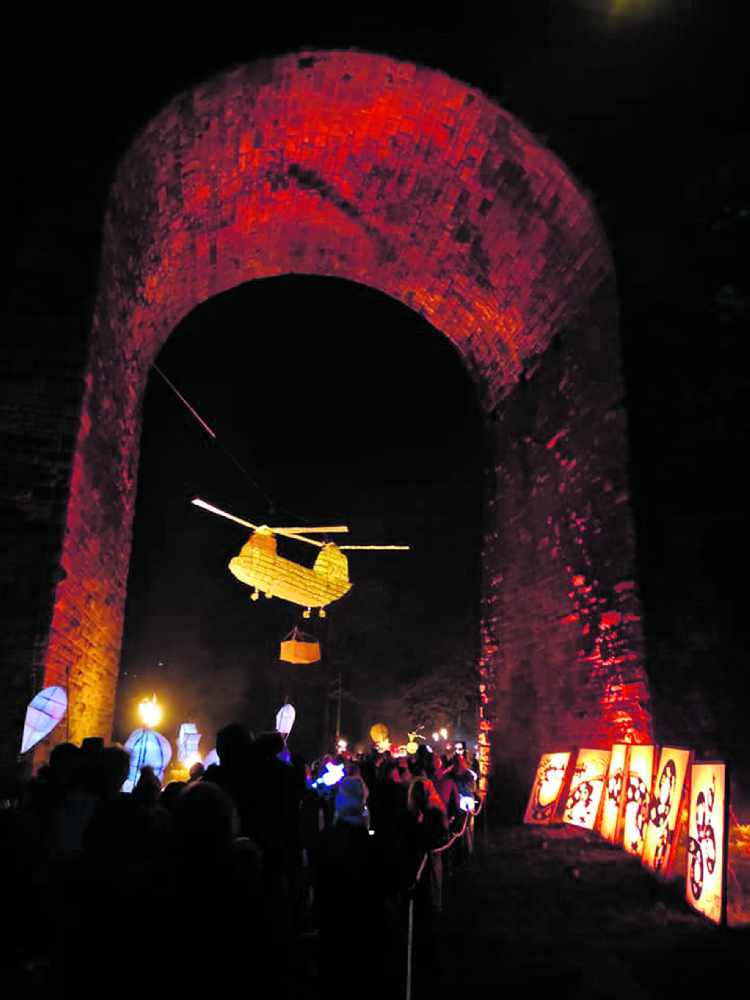 Finally on the last Sunday, folk music lovers were at The Butterfly House at the Torrs enjoying another sold out event - Folk Night IV with Birte Paulsen, Bird in the Belly, The Gally Canters and The Galivantes.
"New Mills Festival would like to thank all the local groups, organisations and businesses who have hosted events, as well as those who have supported the festival. The festival would not be what it is without such a wide range of events and it helps show what a vibrant community we have in New Mills.
"And finally, a huge thanks to all the volunteers who dedicate hundreds and hundreds of hours all year round working on the Festival.
"These wonderful people from all over New Mills and beyond are really the true essence of community and festival spirit," added the organisers.