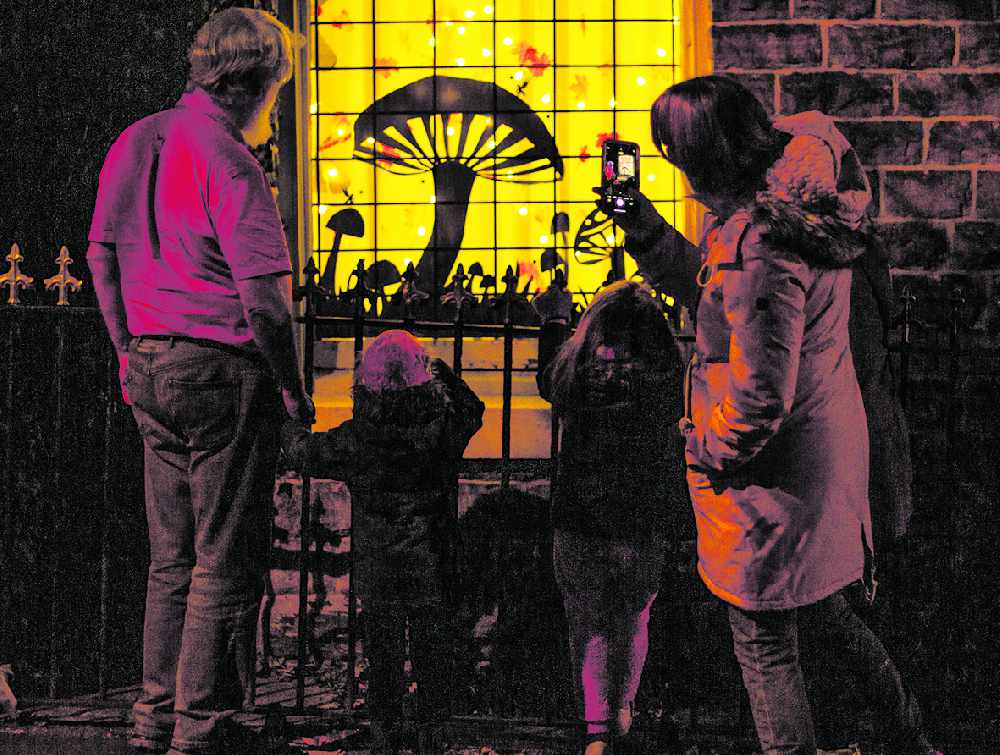 New Mills Festival closed with a joyous celebration of community spirit and creativity with the first ever 'Light Up New Mills.'
With almost 350 shops, businesses, artists and residents taking part, from the town centre and marina, to the outskirts of Birch Vale, Hague Bar and Low Leighton, there was a magical and heart-warming atmosphere across the town for the festival's final weekend.
Windows were illuminated with stunning displays, gardens and whole streets were lit up.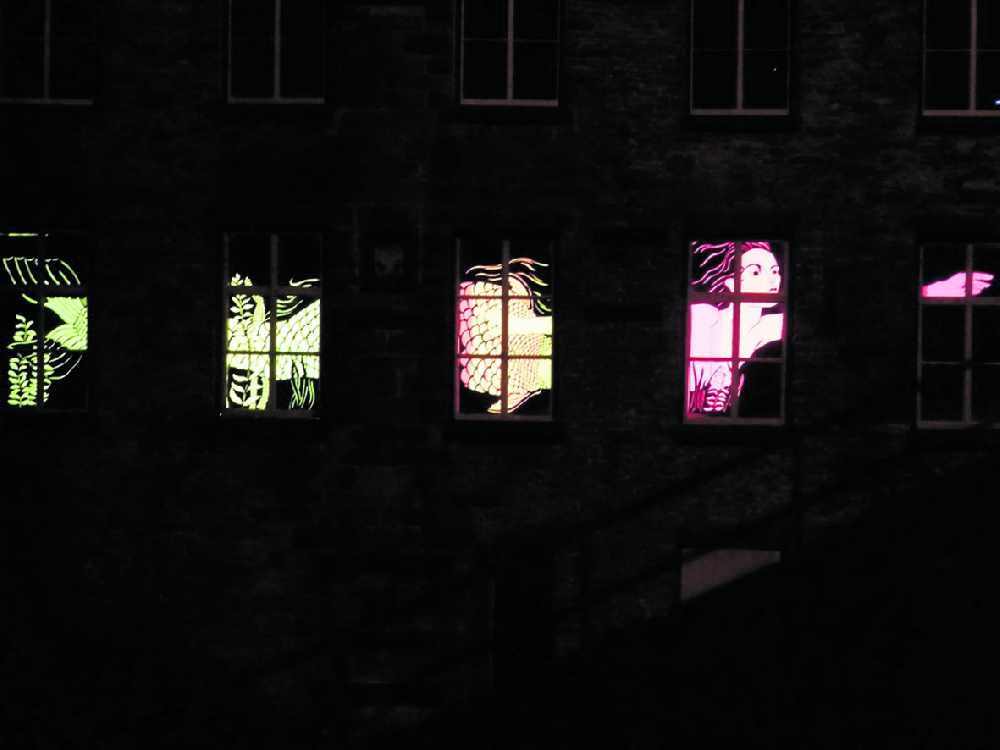 SWIMMING: Torr Vale Mermaid by Elin Price. Picture by Jamie Bartleet.
Organisers said: "We're overwhelmed with the response to 'Light Up New Mills'. It was lovely to see neighbours working together, particularly on streets such as Parkway and Midland Terrace and the results were spectacular! We really have a talented and big-hearted community in New Mills and we'd like to thank everyone who has made this a success."
Pop up outdoor performances on the final Saturday offered an opportunity for people to experience some 'live' poetry, comedy and storytelling, a solo double bass performance along with a bit of foot stomping folk music thrown in.
Residents have enjoyed the self-guided trails and mystery quests around the surrounding area, and families and young people have tried out some new skills making cardboard models of a New Mills for the future. People have shared their stories of food during lockdown with writer Christine Knight, and interest has been high in the many online screenings of theatre and music along with interviews with local artists.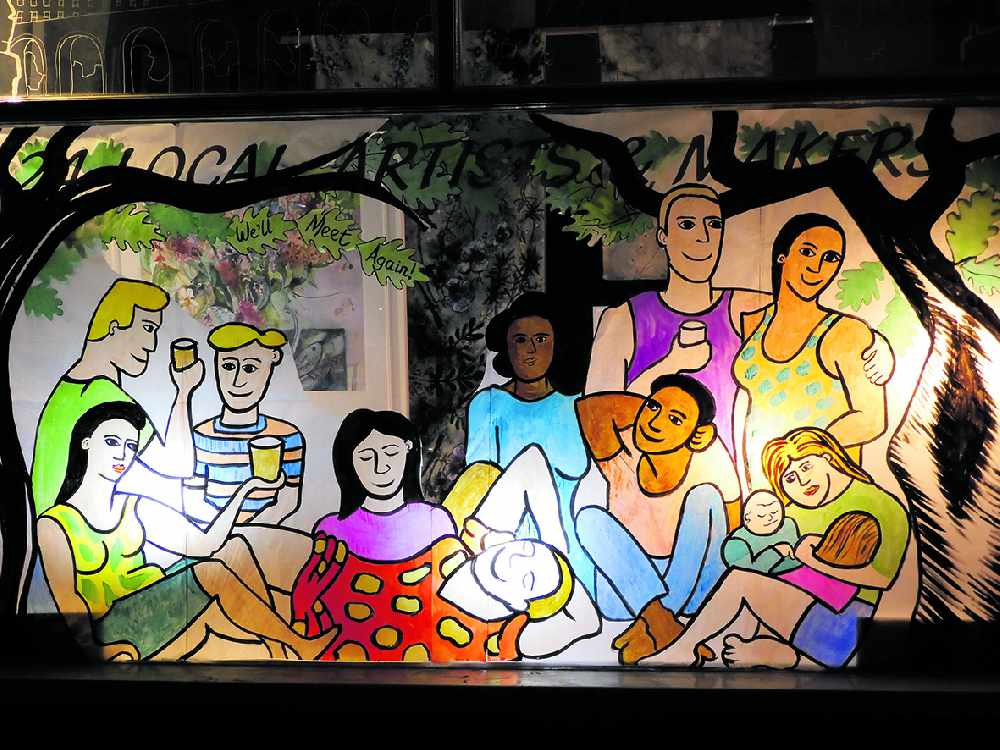 FAMILY TIME: Display by artists from New Mills Gallery.
Main image:
HAPPY: A family enjoys a window display. Picture by Wild Spinster.