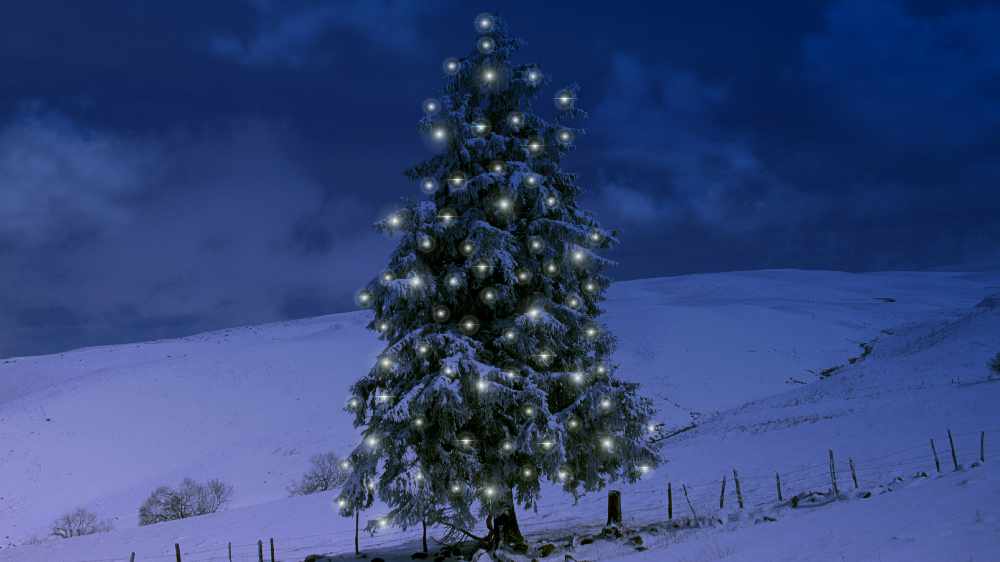 High Peak residents are being invited to light up the community with memories of loved ones, to help raise funds for local hospice care.
Blythe House Hospicecare's annual Light up a Life appeal is a chance for supporters to remember someone special in the run up to the festive season, and donate to support local people affected by life-limiting illness and bereavement.
The hospice provides a range of care of services, including 1:1 and group support; complementary and physical therapies; counselling and bereavement sessions; outpatient clinics; and Hospice at Home, delivering 24/7 palliative and end of life care to local patients who wish to die in the comfort of their own home.
Hospice at Home began providing care to Colin Chorlton at his home in Chinley, in January 2019.
Andrea Jeffs, Colin's daughter, explained: "My Dad had suffered two heart attacks and been diagnosed with heart failure. My Mum, Eileen, was also not well; she too, had suffered a heart attack, and then found out that she had skin cancer. We later discovered that Dad had dementia too.
"As Mum was undergoing chemotherapy treatment, I took time off from my job as a community carer, and moved in with my parents. Dad's condition was getting worse and I knew we needed some more help. The heart specialist nurse who came to visit my Dad contacted Blythe House Hospicecare, who immediately put a care package in place for us.
"The Hospice at Home team started to provide invaluable care and support to Dad; they would come to the house and help with washing and bathing, making sure he was comfortable, and were always there to provide help. This allowed me to support Mum by taking her to the hospital for her treatment. Volunteers from the hospice also came to sit with Dad, and someone helped in the garden as my parents were not able to keep on top of it – they had a lot of new friends!"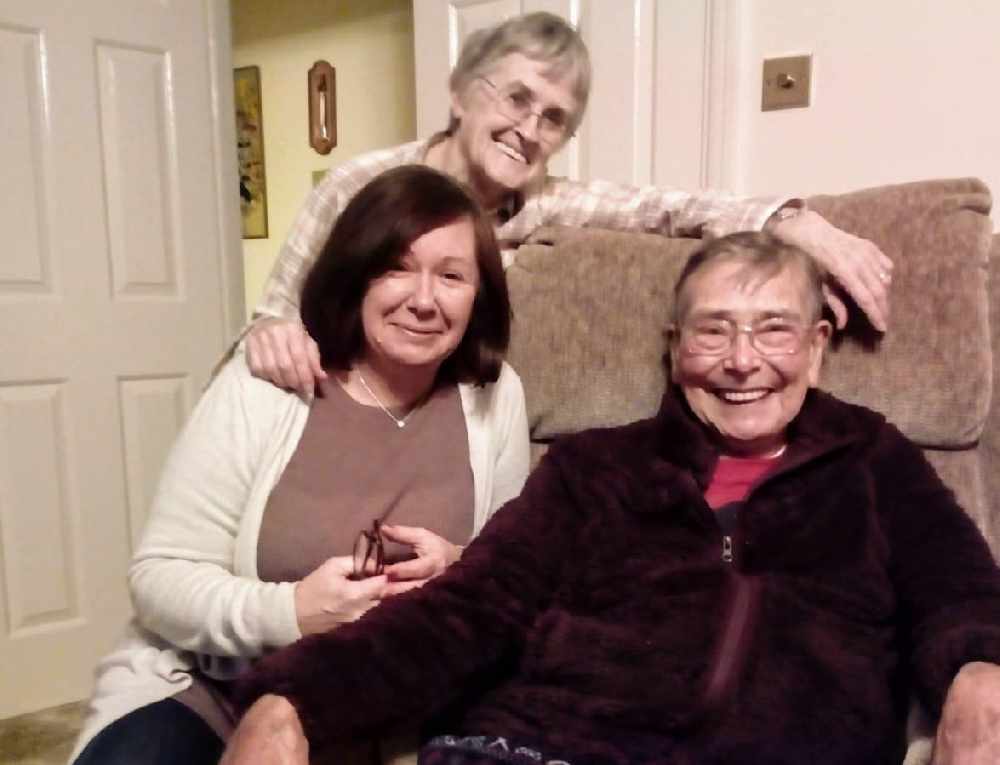 Andrea with her Mum and Dad, Eileen and Colin
She continued: "Dad died peacefully on 21st May with us at his bedside. The care and support from Blythe House was incredible and invaluable. All the healthcare assistants showed such care, respect and compassion for my parents; nothing was ever too much trouble.
"Without Blythe House, Dad would have had to go into hospital. We had always promised him this would not happen, however, with the Covid-19 pandemic, it became even more important to us to keep Dad in his own home with Mum. With support from Blythe House, we were able to keep our promise to Dad, ensuring he was safe and very well looked after in the comfortable and cosy surroundings of home.
"This year, I will be lighting up a life in memory of my Dad. Due to Covid-19, we were unable to give Dad the final send-off that he deserved, as many friends could not attend his funeral. By lighting up a light in his name, we are joining with all those others who have lost a loved one this year and have been unable to get together physically to remember them.
"My donation will go towards supporting Blythe House Hospicecare's services in the future, providing vital care to people like Dad, who wish to stay and die in the comfort of their own home with their loved ones by their side."
Rebecca Gregory, Blythe House events coordinator, said: "This year's Light up a Life appeal is a particularly poignant one, as many of us have had to say goodbye to a loved one without joining others to remember them. We would love our local community to come together virtually, to share recollections and photos of relatives, friends, pets or colleagues, to light up the High Peak in their memory, and help to raise money to fund vital hospice care here in our area."
For a suggested minimum donation of £10, a light on the virtual Blythe House Hospicecare tree will be dedicated to a loved one, and their name will be listed in the Order of Service for the virtual ceremony on Sunday 13 December, which donors will receive an invitation to. Supporters will also receive a tree hanging and their own copy of the Order of Service to keep.
To visit the Blythe House Hospicecare tree, and to donate online, visit www.blythehousehospice.org.uk/light-up-a-life. You can also make a dedication over the telephone by calling 01298 875 089.