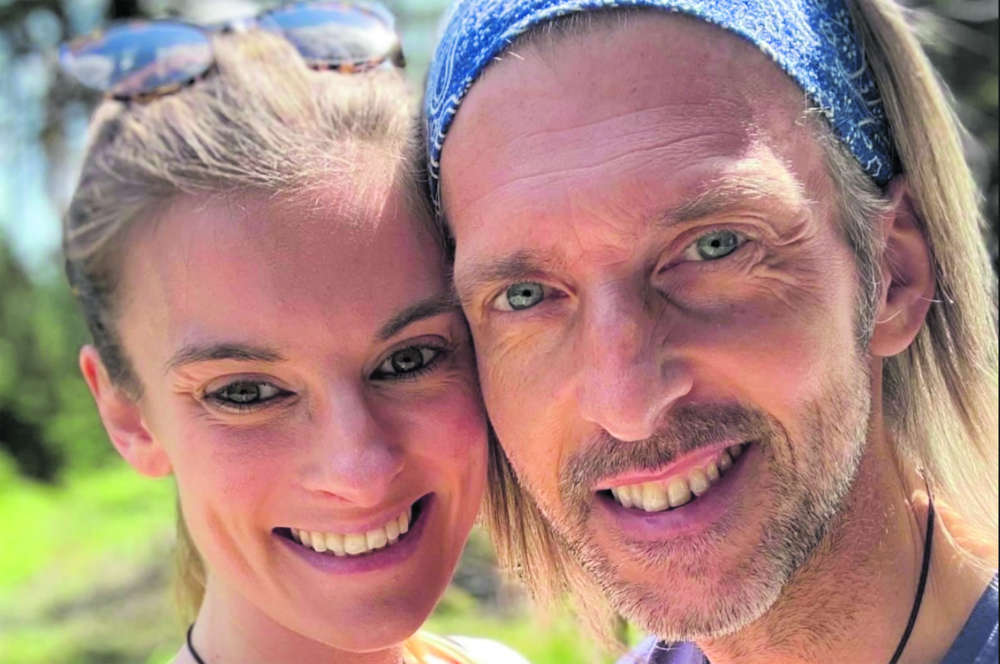 FUNDRAISER: Christian, with his partner Jo, who needs to raise £100,000 for treatment in Germany and below with family members.
A fundraiser has been launched to allow a father-of-three to receive vital life-saving treatment.
Christian Laycock is undergoing treatment for two brain tumours, but the Mottram dad needs to travel to a German clinic specialising in Immune-Oncological Therapy. Only there does he have a chance to fight the cancer.
After receiving his diagnosis in March 2021, Chris has been undergoing radiotherapy and chemotherapy at The Christie. The treatments can't cure his condition but hope to stabilise it.
Chris has named his tumours Bill and Ted after the comedy film franchise. Bill is the larger of the two and inoperable, is fast-growing and makes each day that much harder for Chris.
To beat Bill and begin treatment in December 2021, Chris needs to raise a total of £100,000. His donation page, only launched earlier this month, already stands at more than £62,450.
Every pound raised gets Chris closer to his goal, but every share of his story on social media is also a huge help.
He's accepting donations at https://www.gofundme.com/f/chris-needs-you-kill-bill
Chris added: "The motto in our house is 'keep on, keeping on' and people's kindness and generosity, no matter how big or small, will help me do just that. All help is so gratefully received."
Local businesses have already rallied round to help Chris.
The team at Matu Barbers in Mottram are taking on the Yorkshire Three Peaks challenge to help raise money for their friend, hoping to complete 24 miles in 10 hours.
The Waggon and Horses pub in Mottram is also hosting a fundraiser on August 21, where there will be a bake sale, car wash and BBQ, all in aid of Chris.