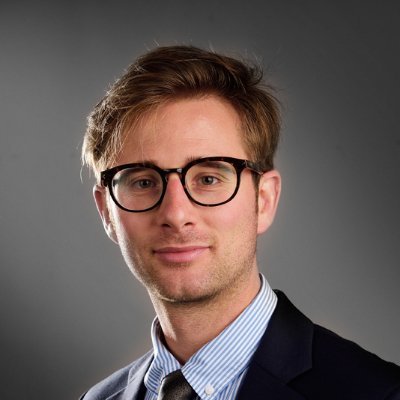 Guy Kiddey, the Liberal Democrats' candidate in the High Peak, may not be able to stand in the upcoming General Election after his election agent resigned from the party.
Mr Kiddey has also threatened to stand down if the party doesn't drop disciplinary proceedings against his colleague Tim Walker, who withdrew his candidacy to help the Labour Party in Canterbury.
Parties have until tomorrow (Thursday) to confirm their candidates for the election on 12 December.
In a lengthy statement, Mr Kiddey said he had been appalled to receive an email on Tuesday night from James Gurling, the chairman of the Lib Dem election campaign, which informed candidates that "disciplinary action" had been instigated against Walker.
Mr Kiddey said: "Many Lib Dem candidates are standing in marginal seats. We are all as torn as Tim Walker, but none of us is as noble. I've never met Mr Walker but, as a distant colleague, I stand by him and his decision to stand down.
"I know that, if I campaign hard in High Peak, I will split the vote and the Tory will win. Though I could probably achieve the party's best-ever result up here, perhaps increasing the Lib Dem vote share fivefold compared to 2017, a mere happy statistic is a definite second to keeping a Tory party that threatens to be worse than Margaret Thatcher's out of office.
"Mr Walker couldn't be clearing the way for a more deserving candidate in Rosie Duffield, whose speech to the House of Commons on her experiences of emotional abuse I still think about and refer to often.
"Even though the Lib Dems now plan to field a candidate to replace Mr Walker, I hope the good people of Canterbury have noted the spirit of his gesture and will honour its intentions."
He went on: "Last night, I received an email from James Gurling, the chairman of the Lib Dem election campaign. He wrote to inform candidates that "disciplinary action" had been instigated against Mr Walker.
"I was, and am, appalled at this response. So is my now former election agent, who has resigned from the Lib Dems. This means that I am, in the absence of a replacement, not legally able to stand as a candidate in High Peak in the coming election, as I do not wish to be my own agent.
"I will not seek this replacement unless the party retracts its implicit threat to candidates, drops its intended disciplinary proceedings against Mr Walker, and apologises unreservedly. I doubt it will, in which case I too will stand down and resign my membership, and I will vote Labour.
"How many times do voters have to say they are sick of this style of politics before anyone listens? In all the campaigning I have done so far, the thing people want more than anything else is for the tirades and aggression to stop.
"Jo Maugham QC has noted Jo Swinson's "hyper-aggressive style". He is not the only one. I have spent much time apologising for it on the rainy doorsteps of High Peak, and it seems to have spread through the ranks of the party leadership.
"The Labour Party's steadfast refusal to negotiate with others is irresponsible, and I am one of those pleading with the National Executive Committee to see sense at this late hour. For the Lib Dems to behave in a similarly tribal fashion is arguably worse.
"I gave up a happy and successful life in Amsterdam to join this election campaign. I was ashamed to be British, and I wanted to stand up not just for our country's place in Europe, but also for our country's reputation. I wanted to champion the decency and pragmatism for which we were, until 2016, mostly known.
"The more I go on, the more I see how politically backward this country is. Rory Stewart was right. The "Gothic shouting-chamber" has had its day, and I can't wait for the end of party politics and the beginning of proportional representation by people assessed according to their professional ability, not their viperous instinct. The sooner the majority of policymaking becomes delegated to citizens' assemblies, the better.
"Thank Goodness I'm also Irish."