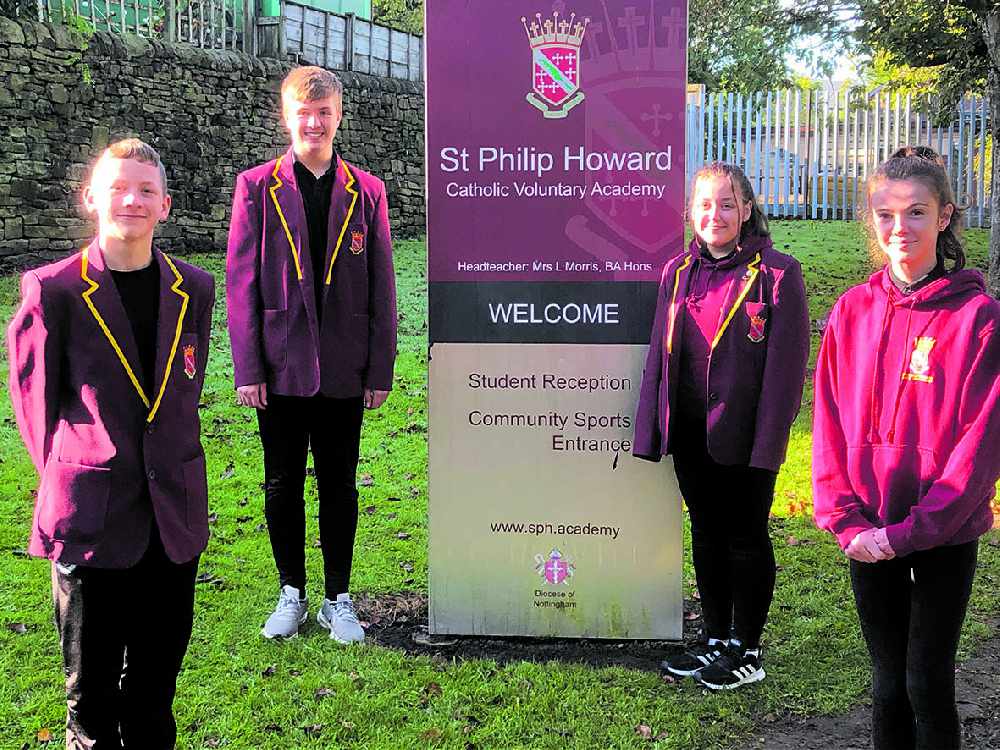 It's congratulations to Dominic Rolls and Caitlin Bowler, who have been appointed head boy and head girl of Glossop's St Philip Howard Catholic Voluntary Academy for 2020/21. 
They were voted in by fellow students following an academy-wide campaign.
They will be supported by Leo Harvey and Emily Hill, who were elected as their deputies.
The annual poll comes after Year 11 students were invited to submit a letter of application, outlining why they should be appointed.
These went to headteacher Louisa Morris and a shortlist is drawn up.
Those picked attended an interview held by assistant headteacher Mr S White and Head of Year Mr S World.
Usually all candidates run their campaigns personally to all year groups in assemblies. This year however they did it via video link which were shown in form groups, explaining why they should be voted in.
Every student had the choice to vote who they wanted as head boy/girl.
The academy said: "All of those whom applied can take pride in being pupils who younger students aspire to be like and who contribute a lot to both the school and local community."
Main image:
STUDENTS' CHOICE: Head boy and girl Dominic Rolls and Caitlin Bowler (close to academy welcome sign) and closest to the camera their deputies Leo Harvey and Emily Hill.