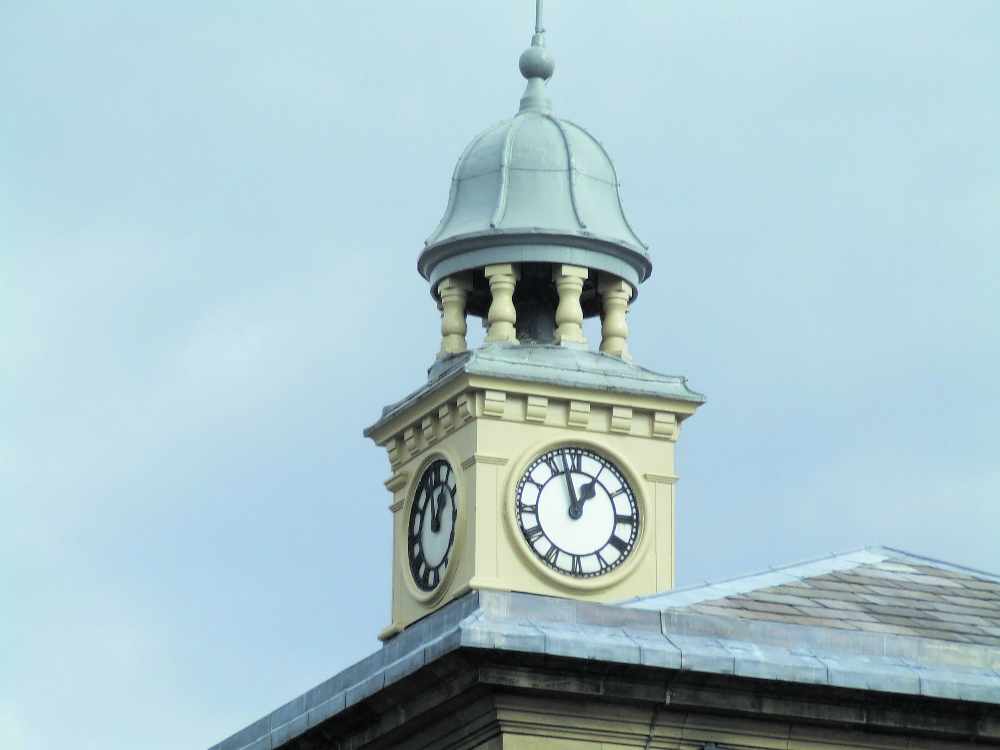 Glossop Town Hall clock could still fall silent, despite most of the repairs being finished.
Contractors Tomlinson's were on site recently to finish off some of the mouldings on the clock tower, install pigeon deterrents and carry out some other minor high level finishing works.
There is a small amount of further works to complete which are yet to be arranged.
High Peak Borough Council told us: "We will also be carrying out work to the shops in the Town Hall Arcade over the next few weeks which may affect the operation of the town's famous clock.
"The power supply will need to be turned off at various points during the shop refurbishment work so the clock may at times stop altogether or you may see the hands spinning around as it resets itself automatically once the power is restored.
"The clock has been repaired as part of the wider programme of investment in Glossop's heritage halls and we'll be monitoring it closely to ensure it keeps good time when the work at the shops is finished, so please bear with us in the meantime."