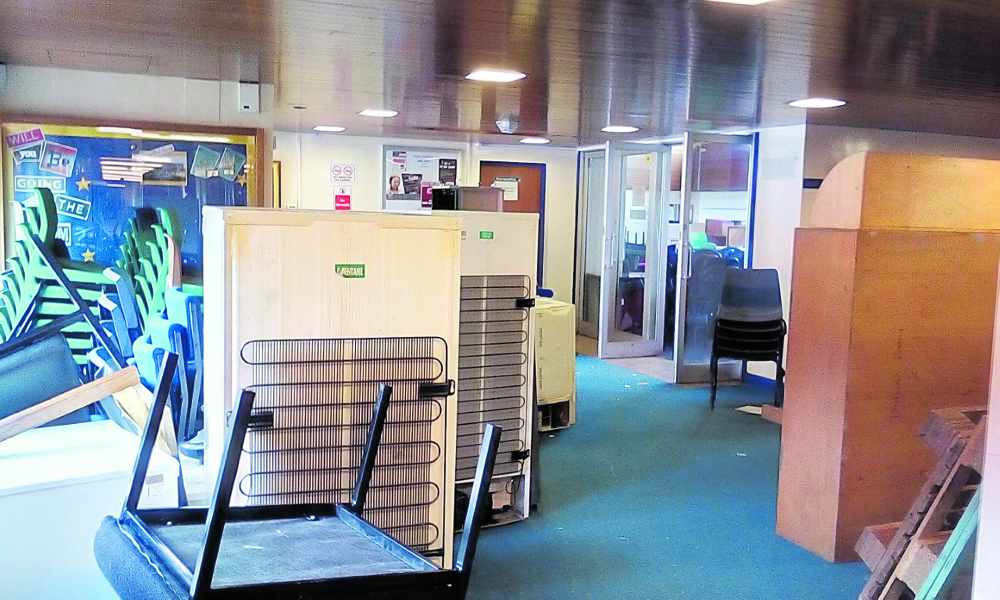 Memories of a deserted classroom.
A former professional photographer has been walking the deserted corridors and visiting the empty classrooms of what was once Glossop's biggest school.
Mark Gawler's mission was to record the passing of the range of buildings on Talbot Road that started life in 1959 as a replacement for the town's grammar school before it was too late.
It was personal to Mark. It was where he had spent many happy years.
The school had gone through several name changes until ending its days as the Glossop annexe of Glossopdale Community College, until it finally disappeared in a cloud of demolition dust.
Mark's was a nostalgic journey that the one-time commercial photographer from Bank Street, Hadfield, was determined to make and record.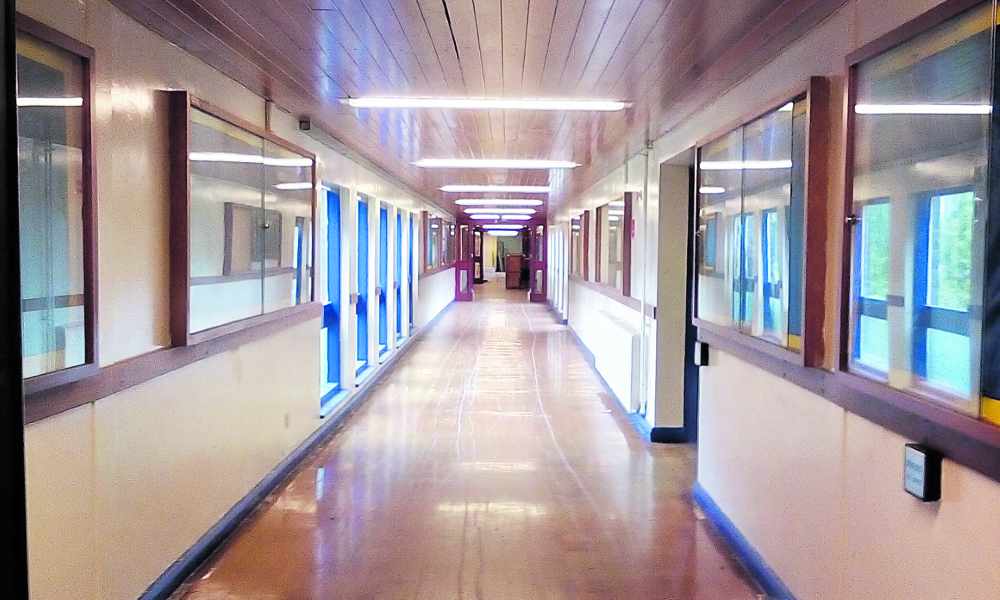 Mark,61, said: "It was the school I used to go to from the age of 12 and I have many happy memories of it and the teachers, some of whom I am still in touch with.
"When I heard it was being demolished I knew I just had to make a final visit to take photographs to record the old school before it was too late.
"I was unable to attend the special reunion that was held to let former students at Talbot Road have a final look around before the school closed.
"I was so upset as I really wanted to be there, so this was my last chance."
Mark got official permission to visit the school and the freedom to wander at will through the echoing buildings that, for decades, were alive with generations of children.
The mission took him all of three weeks - the pictures he took run into the hundreds.
He 'captured' the precious terracotta mural that had taken pride of place in the entrance since the school was built and he also photographed the gleaming black safe.
Mark admits that seeing the now empty corridors, main halls, classrooms, labs, sports hall and workshops, was an unusual experience.
He said: "It felt strange going back to a school where I have so many happy memories of my teachers and friends, everything was so quiet.
"But I am so glad I did, as I now have a lasting memory of what was a very good school and where I was happy."
Read more from the Glossop Chronicle
Click here for more of the latest news
Click here to read the latest edition of the paper online
Click here to find out where you can pick up a copy of the paper