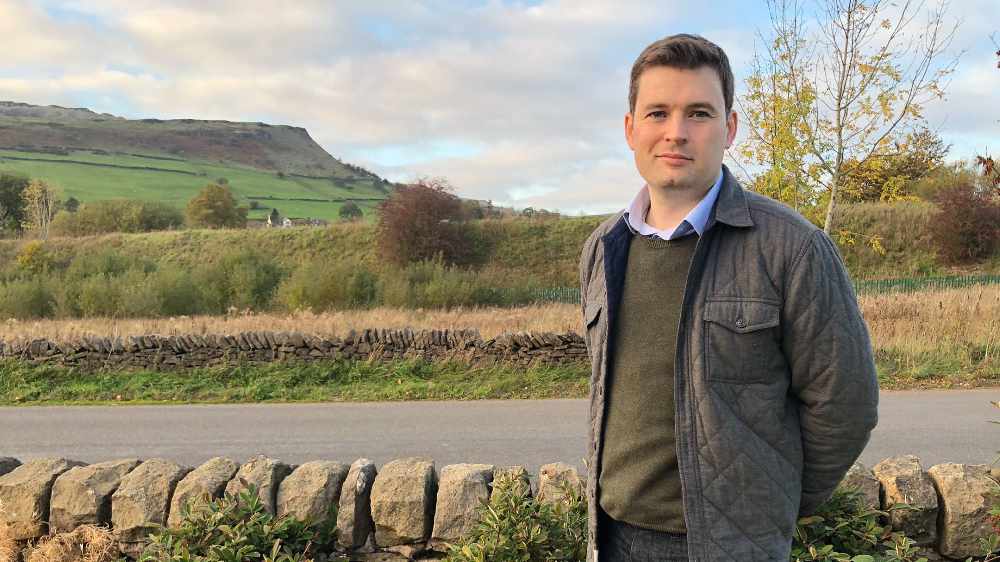 In his latest column, High Peak MP Robert Largan says he and the Government are doing everything they can to support people in the High Peak and across the country during this fast-moving coronavirus crisis.
This is a crisis like no other. But together both the High Peak and the country will get through this.
The Government is stepping up its actions to protect people's jobs, businesses, and livelihoods. Building on the £30 billion in the Budget, the Chancellor has announced a £330 billion package of guarantees in response to the economic impact of the coronavirus. That is equivalent to 15 per cent of our GDP. Any business which needs to improve its cashflow will be able to access a government-backed loan on attractive terms.
High Peak businesses in the retail, hospitality and leisure sectors will pay no business rates whatsoever for twelve months. For businesses in the retail, hospitality and leisure sectors with a rateable value of less than £51,000 there will be an additional cash grant of up to £25,000 per business. There will also be grants of £10,000 available to 700,000 of our small businesses to help with cashflow.
For people in financial difficulty due to coronavirus, mortgage lenders will offer a three-month mortgage holiday. This means people will not have to pay a penny towards their mortgage while they recover, including landlords. Emergency legislation will also suspend new evictions from social or private rented accommodation for at least three months.
The Government have also announced a huge job retention scheme. For the first time in our history, the British government is going to step in and help pay people's wages, covering 80 per cent of the salary of retained workers.
The Government are also strengthening the safety net for self-employed people by suspending the minimum income floor. That means self-employed people can now access, in full, Universal Credit at a rate equivalent to Statutory Sick Pay for employees.
However, many self-employed people, often with families to support, are still seeing a sizeable drop in their income. That's why I am pushing the Government at the highest levels to urgently look at further ways to support them.
This is a fast moving situation, that is developing in hours and minutes. Not days and weeks. That's why emergency legislation is being passed this week, to give the Government the tools they need to respond quickly to events.
I have been repeatedly raising local people's concerns in Parliament since the outbreak began: successfully getting constituents repatriated; calling for the Government to step up its advice and information campaign nearly two months ago; calling on more support for local pubs, restaurants and hotels; urging the Education Secretary to give more clarity on school closures; and using my maiden speech to call for more support for the self-employed.
I am working round the clock, raising issues on behalf of High Peak residents with Ministers and pushing the Government to do whatever it takes to get the High Peak and the rest of the country through this crisis.