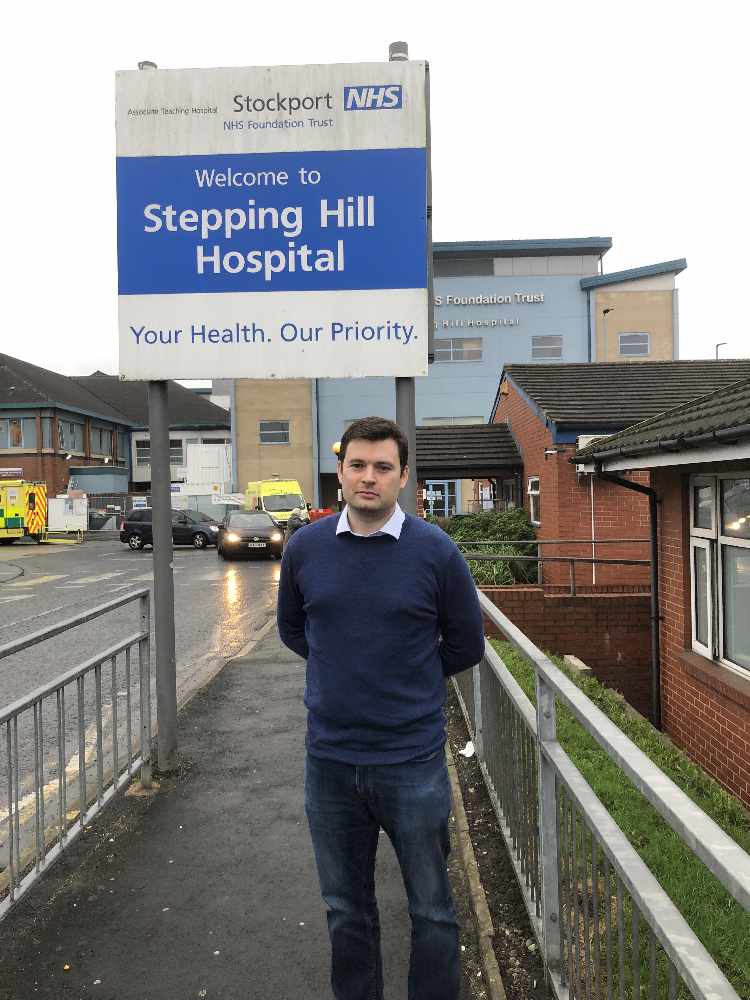 In his latest column, MP Robert Largan discusses what the government is doing to prepare the NHS for the winter and says he's also focused on "strengthening the long-term future of the NHS in the High Peak".
Together, we were able to protect the NHS and save lives during the first wave of the coronavirus outbreak. Lockdown gave the NHS vital time to build up its capacity at a rapid pace.
To avoid another national lockdown, it is now essential that the NHS is ready for a potential second wave and the expected pressures of the winter season. That is why the government has put forward £3 billion of extra winter funding for the NHS in England. This will ensure there is capacity in the NHS for coronavirus patients in the event of a second wave whilst allowing routine treatments and procedures to go ahead.
As part of the preparations for the winter, £330 million has also been made available to upgrade A&E facilities. This will help to cut waiting times, improve infection control, and increase the provision of same day emergency care. This includes £1.9 million for Tameside & Glossop Integrated Care NHS Foundation Trust (which covers Tameside Hospital), £3.6 million for Stockport NHS Foundation Trust (which covers Stepping Hill Hospital), £2.21 million for East Cheshire NHS Trust (which covers Macclesfield Hospital) and £200,000 for Chesterfield Royal Hospital NHS Foundation Trust.
The government has announced the most comprehensive flu vaccination programme in British history, covering over 30 million people. Free flu vaccinations will be available for people on the shielded patient list, all school year groups up to Year 7, pregnant women, and people with pre-existing conditions. People aged between 50 to 64 will be invited later in the season to be vaccinated.
The NHS is rolling out rapid coronavirus tests to hospitals and care homes in preparation for winter. These tests can detect the virus in just 90 minutes and do not require a trained health professional. Boosting antigen testing to half a million tests a day by the end of October will also support the NHS Test and Trace programme.
I have been consistently raising my concerns with ministers about ensuring the NHS has the resources it needs to fight coronavirus. However, I am just as focused on strengthening the long-term future of the NHS in the High Peak. That is why I am still pushing for a major new health centre at Buxton, and for new urgent care centres at Stepping Hill Hospital and Tameside Hospital.
This crisis has reinforced the importance of the NHS in our national life and our local communities. We need to get on and expand health services. This will help us to beat the virus, restart the economy, and improve people's lives across High Peak.