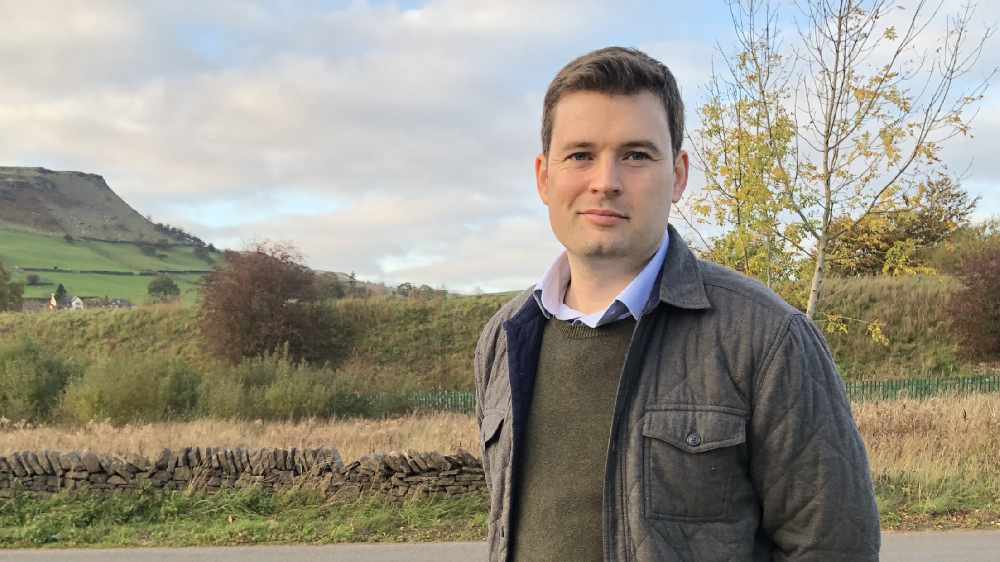 High Peak MP Robert Largan's first column of 2021 is all about the rollout of the coronavirus vaccine.
No one is going to miss 2020. The virus is still with us, but as one constituent said to me in an email recently, "it won't always be dark at 7". We have lots of reasons to have hope for 2021.
Thousands of people are now receiving the new vaccine to be approved by regulators and developed in the UK by Oxford University and AstraZeneca. More than one million people in the UK have received their first dose of vaccine, protecting those most at risk, more than the rest of Europe combined.
From this week, the NHS will begin administering the first 530,000 doses of the AstraZeneca/Oxford University vaccine, with 100 million doses secured in total, alongside the Pfizer vaccine as part of a national effort that has already seen more people inoculated in the UK than the rest of Europe put together.
The government's plan to roll out vaccinations as quickly as possible is well underway, with 1,000 vaccination sites up and running by the end of the week. Although the end is in sight, we must all continue to do our part to drive down the virus by following the rules to protect the NHS and save lives.
Getting the vaccine out to as many people as possible is the surest way we have to beat the virus. I am doing my bit by registering to become a Covid Vaccine Steward Volunteer to help out at vaccination centres in High Peak.
If you also want to help support the local rollout of the vaccine and help our community get through this pandemic, then you can find out more at: https://nhsvolunteerresponders.org.uk/i-want-to-volunteer/volunteer-roles/steward-volunteer.
We already have a local vaccination centre up and running and doing a brilliant job in Glossop and a second is opening this weekend in Chapel-en-le-Frith. I've got the local NHS Clinical Commissioning Group to commit to opening a third in Buxton next week.
It is also crucial to remember that the vaccine is free for everyone. I am really concerned by a number of reports of people being offered a vaccine and asked for their bank details to pay via phone, text or email.
Make sure your friends and family stay alert and don't fall for this despicable scam. If you are or someone you know is contacted and asked for payment for a vaccine, do not give any details and be sure to alert the Police, using the 101 non-emergency number.
Whatever the next 12 months bring, I know we'll get through it together.