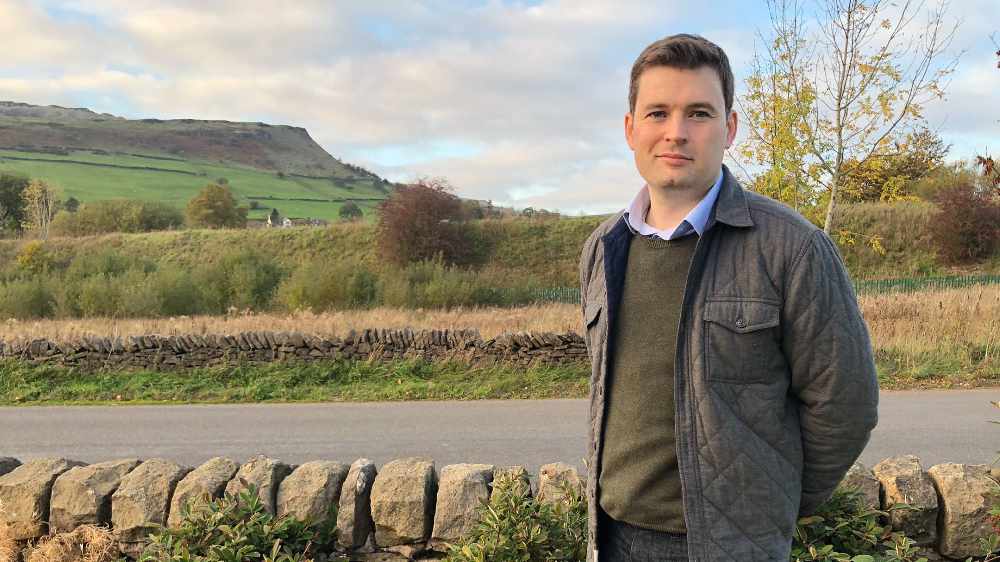 In his latest column, High Peak MP Robert Largan has repeated calls for residents and visitors to respect and care for the Peak District as "we have a duty to help conserve this heritage for future generations".
The Peak District is a stunning and vital part of our natural heritage. We're incredibly lucky to live in such a beautiful part of the world. It's a privilege to live here and we have a duty to help conserve this heritage for future generations.
It's really important for both our mental and physical well-being that we're able to get out and enjoy the countryside in these difficult times. But we all have a duty to follow the rules so we can protect the Peak District and control the spread of the virus.
Sadly, there have been reports of visitors who have not treated the Peak District and its communities with the respect they deserve. I have written in this paper before about the need for people visiting the Peak District to use their common sense, and it is deeply disappointing that some are still choosing to flout the rules.
Many constituents have been in touch to raise their concerns about the use of BBQs, specifically incidents of disposable BBQs being left behind, in the Peak District. This is extremely dangerous. We've already seen fires in Bamford Moor and Swineshaw Reservoir.
It is very simple. Please do not use BBQs or naked flames in the Peak District. We had a long spell of warm and dry weather that increased the risk of wildfire. The Peak District National Park has already called on local retailers to stop selling disposable BBQs. You can do your bit by following the rules and not bringing these dangerous fire hazards into the area.
I would also encourage everyone to take their litter home and park safely. Social distancing remains essential to the national effort against the virus and we have to keep at it if we want to prevent the return of restrictions on our outdoor movements.
Conservation and the welfare of the Peak District has been an essential part of my work since becoming MP for High Peak. My very first question in Parliament highlighted the importance of restoring our peatlands in order to reduce fire risk and tackle climate change.
I'm really pleased that following my lobbying efforts, the Budget included 640 million of extra funding for peatland restoration was a welcome boost. However, it is only part of the broader task of leaving the environment is a better condition than we found it. Conserving the environment is not a peripheral problem, it is one of the central challenges of our time.
In Parliament, I am doing what I can to raise awareness and make the case for the environment and our beautiful countryside. But everyone in the High Peak has a responsibility to respect and care for the environment in the Peak District.
If we work together, we can rise to this challenge and leave our countryside and our planet in a much better place for the next generation.