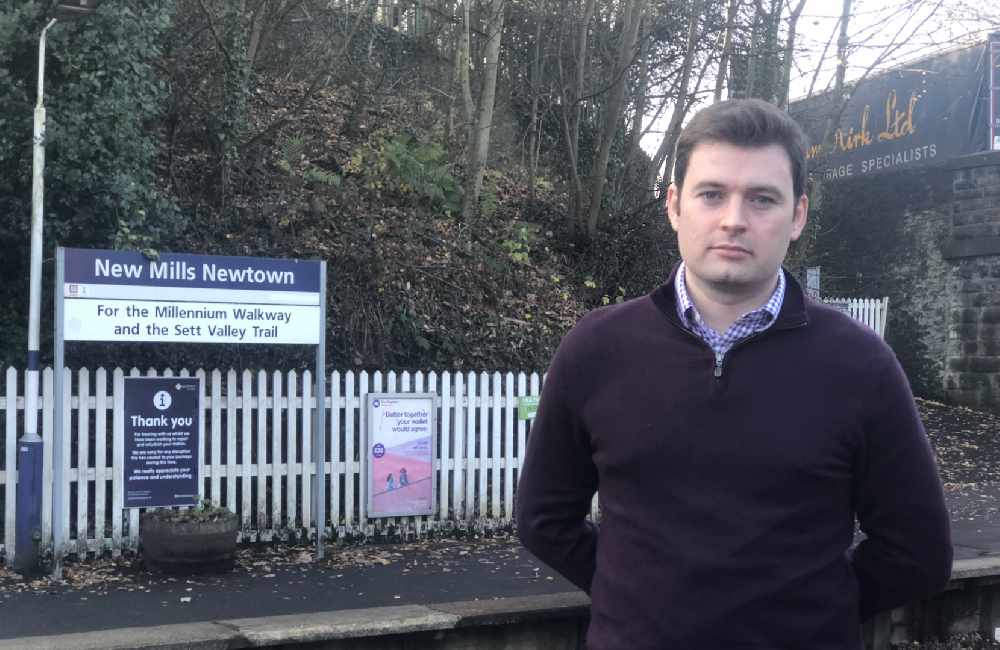 In his latest weekly Chronicle column, High Peak MP Robert Largan outlines what he feels the Government need to do next following the announcement that the Northern rail franchise will be nationalised.
Last week, the Government confirmed that they are stripping the Northern Rail franchise from Arriva and stepping in as the Operator of Last Resort from 1 March.
As a regular commuter from Glossop station, I have first-hand experience of the poor service provided by Northern Rail.
Ever since I was elected, I've been calling for the Government to step in. I've spoken up in the House of Commons, in the media and in regular meetings with Transport ministers.
I am pleased that the Government have listened and have been pragmatic, putting commuters ahead of ideology. But this is only the beginning and there is a lot that needs to be done to get a good train service.
Two of the biggest problems with Northern Rail is the lack of rolling stock and the lack of drivers. So the first thing the Government need to do is move quickly to recruit and train the drivers and get enough train carriages in place. The last pacers also need to be replaced as soon as possible.
Secondly, the Government needs to get proper Sunday services up and running. The current Sunday service is almost non-existent for many areas.
Thirdly, there needs to be a root and branch review of the franchising system, which quite clearly does not work.
Finally and most importantly, we need to correct the failure of the last few decades where governments of all parties have not invested enough in our railways infrastructure in the North, especially in the High Peak.
I will be pushing in Parliament for a total rethink the way we do infrastructure investment in this country and keep banging the drum for our area. The newly announced £500m Beeching Reversal fund is a really positive move, giving local groups the chance to bid for funding for feasibility studies to re-open lines that should never have been closed in the first place.