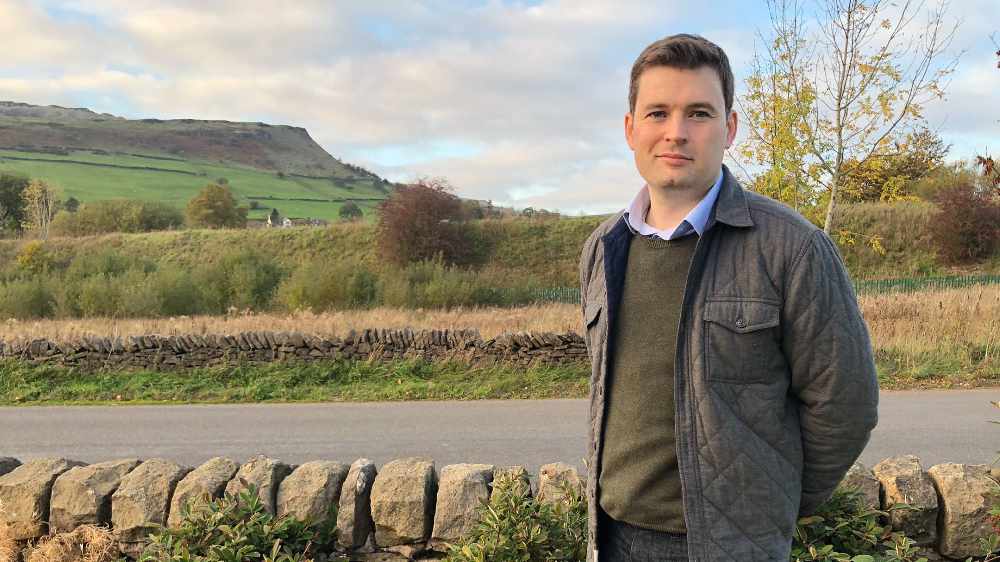 High Peak MP Robert Largan.
In his latest column, High Peak MP Robert Largan writes about the crisis in the Channel and what can be done to solve the problem.
Last week a record number of people crossed the Channel in small boats. On Thursday alone, 1,185 people made the dangerous crossing. This simply cannot be allowed to continue. The Government has a moral duty to put an end to both the human tragedy and the loss of control of our border.
We have a long and proud history of protecting vulnerable people fleeing oppression, persecution, and tyranny but there is no doubt that the current asylum system is not fit for purpose.
Fundamentally, the crisis in the Channel is underpinned by a criminal network of exploitative people traffickers.
There is nothing compassionate about tolerating illegal entry into the UK and allowing criminal gangs to exploit both the system and the world's most vulnerable people.
For too long, politicians of all parties have failed to rise to the occasion on this issue. Ultimately, this was a key part of the reason the British people voted to leave the European Union in 2016 and again in 2019.
But the gravity of the situation in the Channel should elevate this issue beyond the petty confines of party politics.
I have previously written about the need to work with our European neighbours to find a fair solution to the problem. Unfortunately in France, President Macron appears to be more focused on playing to the gallery for his re-election campaign instead of negotiating a credible agreement with the UK.
This is counterproductive for everyone. A deal is in both side's interests.
The UK Government has significantly stepped up our presence on the French coast. As a result, over 16,000 people have been prevented from crossing the Channel this year alone. But the numbers clearly show that more needs to be done.
That's why I voted for the Nationality & Borders Bill which is slowly making its way through Parliament.
This is a landmark piece of legislation that will deliver the most comprehensive reform to the asylum system in decades.
This Bill represents a significant step towards tackling the number of small boat crossings, cracking down on the criminal gangs that operate them, toughening up our approach to vexatious claims of asylum, and pivoting support towards those most in need.
But this Bill alone will not stop the crisis in the Channel. That's why I will be raising this issue again in Parliament in the coming weeks, calling for further action. The Government must get a grip on this crisis.
Read more from the Glossop Chronicle
Click here for more of the latest news
Click here to read the latest edition of the paper online
Click here to find out where you can pick up a copy of the paper