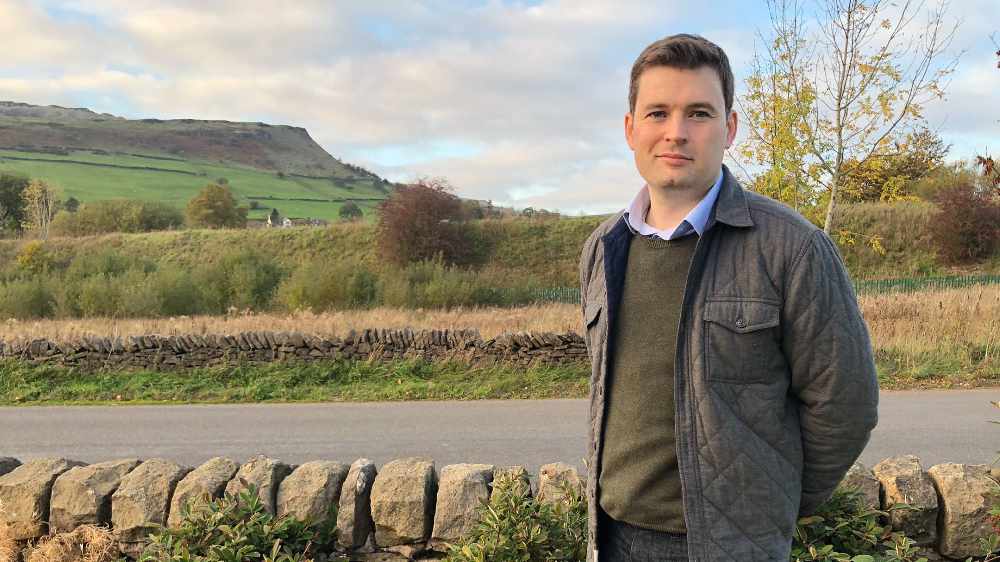 In his latest column, MP Robert Largan says he's "keen to make certain we can tackle crime across the whole of High Peak" and urges residents to fill in a local crime survey.
Tackling crime is one of my top local priorities. I am working closely with local Police and High Peak residents to help make our area safe for everyone.
To help me with these efforts, I have launched a local crime survey so I can hear your views and your experience in your part of the High Peak.
Please do take five minutes to fill in my High Peak Crime Survey online at www.robertlargan.co.uk/crimesurvey. I will read every response to the survey and feedback the results to our local Police.
Letting me know about your concerns can help make a difference. Most recently, Buxton residents have contacted me about pockets of anti-social behaviour in parts of the town. This week, I've organised a meeting between Ark Housing, High Peak Borough Council, Derbyshire Police and Derbyshire Fire & Rescue to get around a (virtual) table to find a way forward and tackle anti-social behaviour, so we can help make Buxton an even better place to live.
But I'm keen to make certain we can tackle crime across the whole of High Peak. By taking part in my local crime survey, I'll be able to take further action to help tackle the issues affecting where you live.
I am also working with Ministers to get to grips with crime at the national level, including drug crime. It is really welcome news that the Home Secretary has announced a £148 million investment to deliver a system-wide approach to tackle drug crime, helping protect our communities from its devastating effects.
To cut crime and make High Peak's streets safer, the Government is adopting a system-wide approach to take firm action against illegal drugs, tackling one of the key drivers of the violence that devastates communities and young lives. Building on recent success in combating county line gangs, the Government is also making an additional £40 million available to law enforcement to dismantle organised criminal gangs and cut off supply, bringing total investment up to £65 million.
I support the Government's commitment to helping people get off drugs, launching the £28 million Project Adder, an intensive and localised enforcement approach to tackling drug misuse. It will bring together police, local councils and health services, while at the same time pledging an additional £80 million to support people into recovery for alcohol and drug addiction. This represents the largest investment in drug treatment and support in 15 years.
Drug crime is just one of the many dangers facing communities like High Peak, and I know there are lots of other issues that local people are concerned about. Over 700 local people have already responded to my High Peak Crime Survey. Let's work together to make the High Peak an even better place to live!
Read more from the Glossop Chronicle
Click here for more of the latest news
Click here to read the latest edition of the paper online
Click here to find out where you can pick up a copy of the paper