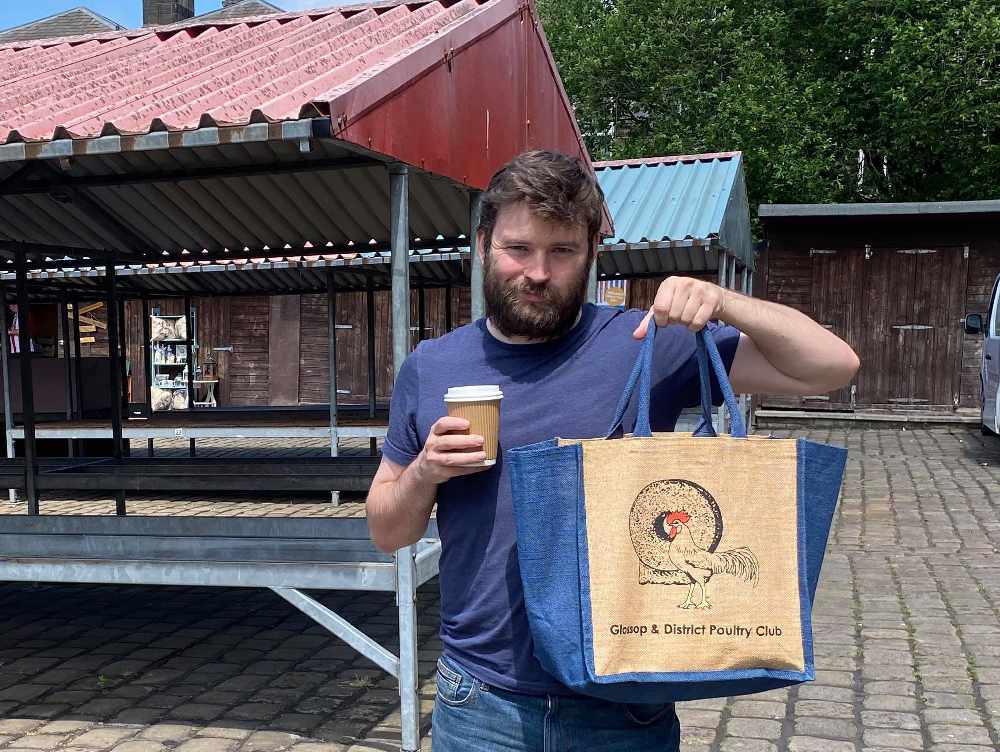 High Peak MP Robert Largan says we have a chance to "pull together" as a community to help restart the local economy, and warns much more still has to be done to beat the coronavirus.
It is time to get the High Peak economy moving again. After the past few months of lockdown, we are starting to see life in High Peak slowly returning to normal. This could not have happened without the sacrifice and determination of our local community.
I understand how the lockdown has been an incredibly difficult time for local businesses and high streets. Over the past several months, I have taken up over 7,500 individual cases on behalf of local people. Many of these cases involved helping local businesses access advice and support from the range of schemes offered by the Government.
As more shops reopen, we have a chance to pull together as a community to help restart the local economy. Last week, I launched my High Peak Shop Local campaign. We can all do our bit by going out and buying a gift for a loved one, getting a coffee from the local market, or visiting your favourite bookshop. I celebrated the re-opening of shops by doing my weekend shop at Glossop Market and getting some Father's Day gifts in New Mills. We're incredibly lucky to have lots of brilliant local high streets in the High Peak and I will be doing my best to support them all.
This has to be a gradual and carefully managed process led by the science, to keep us all safe. Last week we got the good news that the Joint Biosecurity Centre has reduced the UK COVID-19 alert level from Level 4 to Level 3. The four Chief Medical Officers agreed with the decision. Through our combined efforts, we have made real progress against this virus.
Reopening the economy does not mean ending social distancing. Shops will continue to follow detailed guidance, keeping employees and customers secure. It is only by following the rules that we can ensure that we hold onto these gains and keep the virus under control. Next month, we will be entering the next phase of the Government's roadmap to recovery as more parts of the economy reopen.
While this gradual reopening is happening, I am still pushing the Government to provide advice and support for the tourism and hospitality sectors in High Peak. In a meeting with the Tourism Minister, Nigel Huddleston MP, I made the case for backing spa businesses, local canals, and the caves and caverns around the Peak District. It is essential that there is still a safety net for businesses badly hit by the pandemic in the months ahead.
This is not a choice between public health and economic growth. The two are closely connected. Defeating the virus cannot come at the cost of irreversibly reducing people's life chances, and financial struggle takes a very real and heavy toll on people's physical and mental health. Poverty causes "excess deaths" (an awful term) just like Coronavirus. The Government has a tight rope to walk to balance between re-opening the economy and preventing a second peak. It will not be easy. There is no roadmap for us to follow.
We have made steady progress, but much more has to be done to beat the virus. Although we must continue to follow the rules, we can and should start to enjoy the freedoms that have been restored and to help our neighbours to recover from this crisis. Together, we will get through this.
Main image:
High Peak MP Robert Largan shopping at Glossop Market.