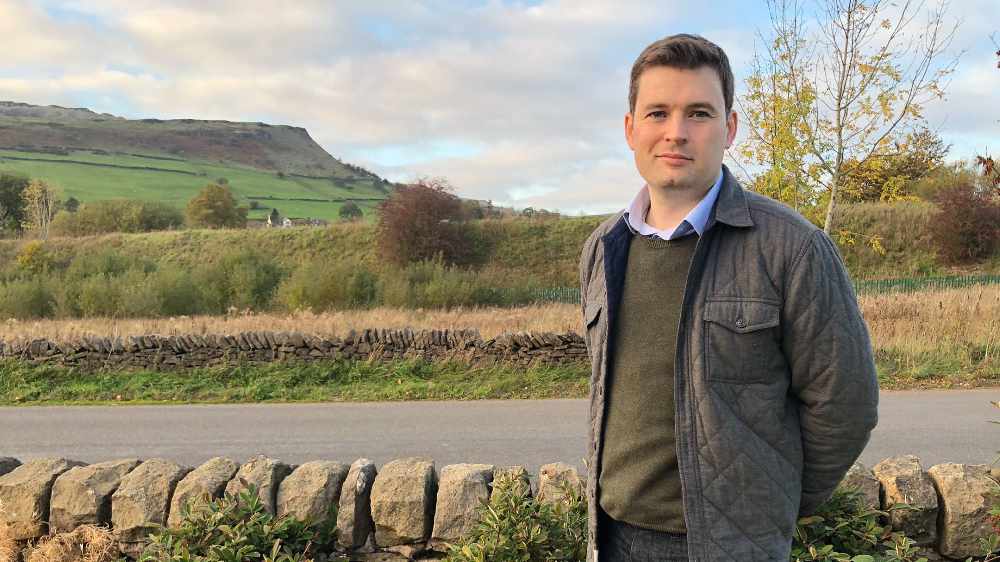 In his latest column, High Peak MP Robert Largan welcomes economic measures announced by Chancellor Rishi Sunak but says he's pushing the government to consider further support for businesses.
Following the announcement of new restrictions last week, I have been pushing the government to introduce new measures to support jobs and businesses.
This means recognising the fact that we will be living with the virus for the months to come and seeing the economy adjust to the dramatic changes since March. Three consecutive months of economic growth have been promising, but government support is still needed to keep the recovery on track and help us build back better from the coronavirus pandemic.
I am pleased that the Chancellor has listened and acted by putting forward his Winter Economy Plan. This includes the new Job Support Scheme to directly fund businesses to protect viable jobs and people's wages if they are facing depressed demand this winter. The Self Employment Income Support Scheme has also been extended.
Measures have been introduced to help businesses with their cashflows so they can focus on supporting jobs. Bounce Back loan repayments will be cut by almost half by extending the loans to ten years. The temporary cut to VAT for hospitality and tourism businesses will be extended to March 2021. VAT and tax liabilities can also be deferred for a further year.
These measures have received the backing of businesses and trade unions, proving how government can engage effectively. It is essential that the government continues to listen to employers and employees in the months ahead.
Fighting the virus is a fast-moving situation, and if new restrictions are needed then fresh measures will be needed to protect the economy. The government needs to be flexible.
As welcome as the new economic package is, it does not remove the need to get NHS Test and Trace back on track. We also need to scale up testing through the recruitment of new staff and volunteers, and setting up more local testing sites. We can all support this national effort by downloading the NHS COVID-19 App and help protect our loved ones.
Winter will be uncertain and difficult for many High Peak businesses this year. That is why I am backing these new economic measures, but also pushing the government to consider further support, especially for those industries that are worst affected, like the events industry. The Chancellor must be ready to do whatever it takes to get the economy through this, and I will be doing everything I can to help local businesses.