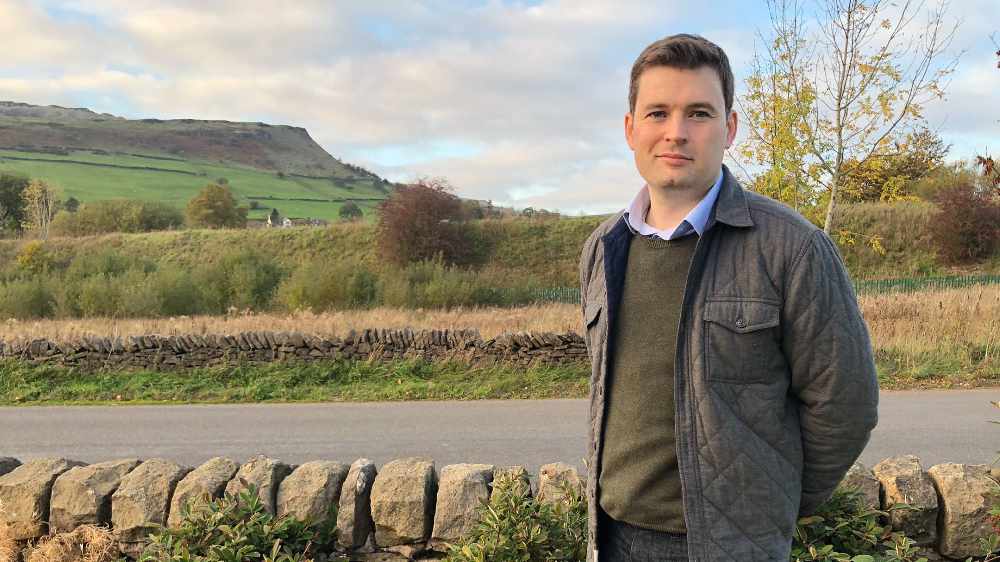 In his latest column, High Peak MP Robert Largan says how he plans to spend the next few weeks now that Parliament has recessed for the summer.
Parliament has now recessed for the summer. That means that for the next few weeks, I won't be travelling up and down to London every Monday. While it is a privilege to go to Parliament to represent our area, it is very good to be back home in the High Peak.
I don't have anything against London but there really is nowhere quite like the High Peak.
As we slowly start getting back to normal, I am pleased that it is now possible for me to start holding my weekly help and advice surgeries in person again, starting in Glossop last weekend. I've tried my best to be the most accessible MP in the history of the High Peak.
That hasn't been easy during lockdown but I've continued to hold regular telephone appointments and over the last few months, I've taken up nearly 10,000 individual cases on behalf of local people.
My surgeries are a good opportunity to say hello, raise any issues you might have and ask me any questions about what has been happening both locally and in Westminster over these past months.
More businesses and public places are continuing to reopen and I have busy seeing how they are moving forward in a Covid-safe way. It was great to visit New Bodies Gym in Buxton and New Mills to see what steps they've taken, and learn more about the summer football and multi-sport camps provided by Peak Active Sport.
In very welcome news, care homes are now allowing visitors. I know that one of the toughest parts of this crisis has been the long separation from family members in care. Care homes are essential local institutions, which is why I fought so hard to help keep Goyt Valley House open. It was a real honour to visit and celebrate the 100th birthday of one of the residents last Saturday.
Although our attention has rightly been focused on getting the virus under control, that does not lessen the importance of problems we have been grappling with before the pandemic began. As lockdown eases, I am taking care to help local people with these other key issues alongside the challenges of fighting Coronavirus.
For example, I have met with High Peak Access Group to discuss how we can improve disabled access to public transport like at Chinley Station and at Platform 2 at New Mills Central station which does not have step free access. This been a long running issue for me and I will do all I can to boost access across High Peak.
This week I am especially conscious of the mark left on Whaley Bridge by the Toddbrook reservoir incident. A year on from this tragedy, the inquiry in the incident has reported and the temporary repairs are complete. However, the full repairs are still needed and are estimated to take 3 years and cost an extra £10 million.
In my view, it is vital that we don't just repair the dam but actually improve it, creating a lasting legacy for future generations. I'm always keen to hear local people's thoughts on this, with two suggestions regularly getting raised, to include a hydro scheme and to build a proper circular path of the reservoir.
We face many challenges but also have lots of reasons to be excited for the future. Whatever the next few weeks and months bring, I'll be working hard for the High Peak.