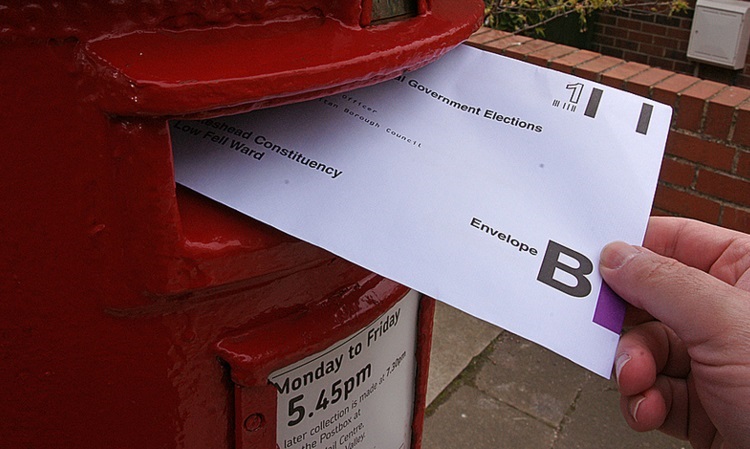 In his latest column, High Peak MP Robert Largan looks ahead to the local elections which are taking place on Thursday 6 May.
Local elections are going ahead this May. High Peak residents will have the chance to vote in the Derbyshire County Council Election and to elect a new Police & Crime Commissioner.
Obviously, this election will be an unusual one, without the usual election campaigning, which makes it harder for candidates to get out and about, talking to residents. But these elections are still going to be very important and will decide who runs our local schools, roads, care homes and policing.
I'm hoping that we'll have a positive debate and discussion about the future of our area, with candidates from all parties making their case honestly and fairly to voters.
I've always been prepared to criticise my own party when I think they've got things wrong and that includes Derbyshire County Council on occasion. But overall, I believe the Conservative-led Council has a strong record over the last 4 years.
The last Labour administration raised Council Tax by the maximum amount possible in each of the years they were last in power. The Conservative Council have been able to keep Council Tax down by cutting waste and reversing Labour's 12% pay increase for senior councillors. That's meant they've been able to invest in key frontline services like school crossings, libraries and children's social care.
Under the previous Labour leadership, there was a huge backlog of potholes. Over the past four years, there has been a 212% increase in the number of potholes filled. And there is a clear plan in place to invest £120 million in local roads over the next 3 years.
The Conservative Council has also been fixing the mistakes of the past. The last Labour Council signed off the plans for the new Glossopdale School building, but they built it too small because they failed to factor in all the new houses that have been built in the area. That has left many children without a local school place. The Conservative Council are fixing this by building a £4 million expansion to create 240 extra places.
To build on this progress, Derbyshire Conservatives have launched their manifesto for the local election. I am particularly pleased with their plans for speed reduction schemes, where there is strong local support and clean air zones in our towns and villages. This includes trialling of 20mph zones, where residents want them.
I'm also backing Angelique Foster to be our next Police & Crime Commissioner, who I believe would be a breath of fresh air and would make sure High Peak gets its fair share of the 20,000 additional police officers being hired. It would also be great to elect someone who understands rural crime and the need to get a grip on it.
To make sure your voice is heard, don't forget to apply for a postal vote. Getting a postal vote allows you to vote safely and conveniently from the comfort of your own home.
I look forward to the campaign and the debate ahead. Let's work together to make the High Peak even better!
Read more from the Glossop Chronicle
Click here for more of the latest news
Click here to read the latest edition of the paper online
Click here to find out where you can pick up a copy of the paper