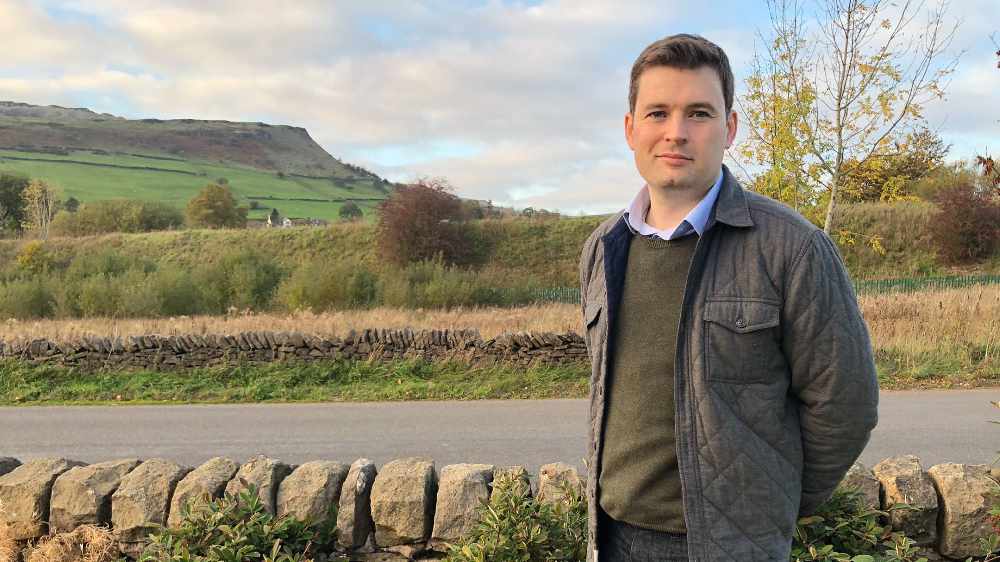 In his latest weekly column, High Peak MP Robert Largan discusses the ongoing coronavirus pandemic and last week's Budget.
In the first Budget of the new decade, the Chancellor put forward a vision of security for today and prosperity for tomorrow.
The most pressing challenge we all face is the COVID-19 outbreak. That is why the Chancellor has responded decisively with a world leading comprehensive £30 billion package to support public services, individuals and businesses during this difficult time.
This package includes a commitment that whatever resources the NHS needs to cope, it will get. Whatever it needs. Whatever it costs. The Government will stand behind the NHS.
If people fall ill or can't work, the Government will support their finances. Statutory sick pay will be available for all those who are advised to self-isolate. Sick notes can now be obtained by calling 111 and the requirement to attend Job Centre appointments in person are being relaxed. Those on Employment and Support Allowance will be able to claim from Day 1 rather than Day 8.
A £500 million Hardship Fund will be also distributed to local councils to directly support vulnerable people.
There are also sweeping measures to support businesses over the next year, with nearly half of all business properties not paying a penny in business rates. The Government will also meet Statutory Sick Pay costs for businesses with fewer than 250 employees. A Coronavirus Business Interruption Loan Scheme and a £3,000 cash grant scheme are being created to help small businesses cope during this crisis.
Beyond the impact of COVID-19, the future of the NHS is in safe hands. By 2023, NHS England will receive a cash increase of £34 billion a year. The Budget provides over £6 billion of new funding to deliver 50 million more GP surgery appointments and 50,000 more nurses. This builds on the Government's previous announcement of 20 hospital upgrades, which includes Stepping Hill Hospital and Tameside Hospital.
It was encouraging to see that the Government remains committed to levelling-up across the entire country. Over the next five years, £640 billion will be invested in the UK's infrastructure. I was especially happy to see the Government put in writing its commitment to build the Mottram Bypass and Glossop Spur. We have heard these promises before, but I will continue to push hard to get the bypass built.
Alongside our roads and railways, broadband is an essential part of our national infrastructure. That is why the Chancellor announced £5 billion for gigabit-capable broadband rollout in the most difficult to reach areas of the UK. There is also a £1 billion deal to extend 4G mobile coverage to 95 per cent of the UK.
This Budget delivered in a big way for pubs in the High Peak. Starting this April, the business rates discount for eligible pubs with a rateable value below £100,000 will be £5,000 instead of the £1,000 previously announced. There will also be a freeze on duty rates for beer, cider, wine and spirits.
The Budget also delivers for the High Peak's beautiful countryside. As the UK prepares to host the COP26 UN climate talks in Glasgow this year, it is fitting that the Budget should include £640 million for the Nature for Climate Fund to help restore 35,000 hectares of peatland.
Times are tough right now. But this Budget gives the country the tools it needs to get through this crisis and invest in the infrastructure and public services we need to underpin a decade of renewal.