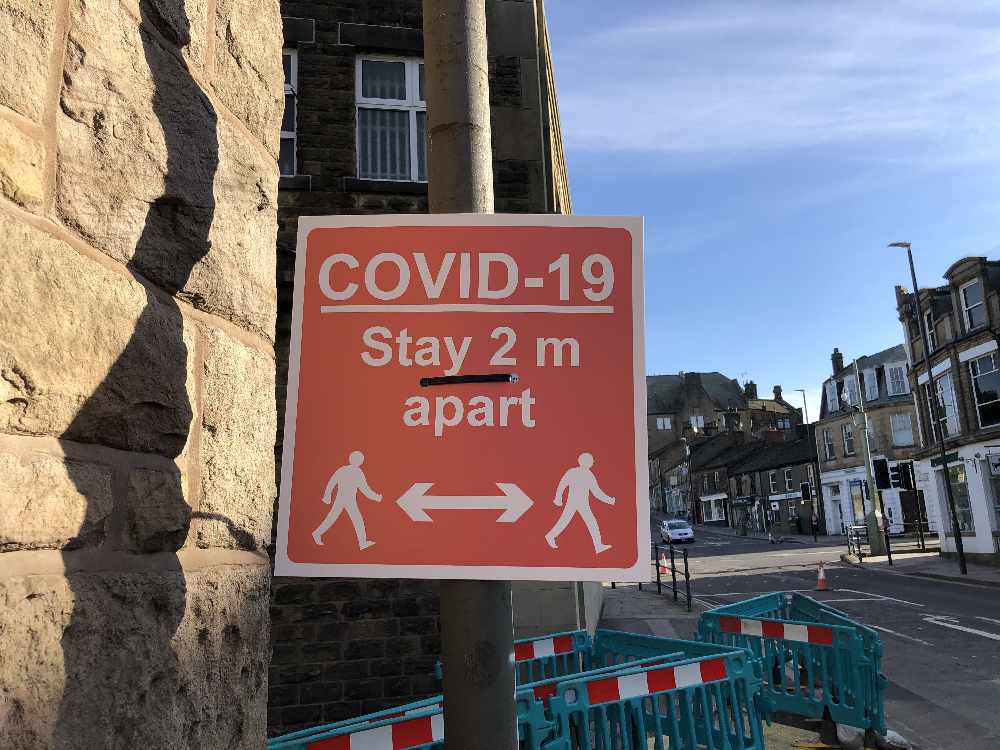 In his latest column, MP Robert Largan says everyone must do their bit to follow the new coronavirus restrictions and he will do everything he can to "get the High Peak through this crisis".
We have reached a critical point in the coronavirus crisis ahead of the winter months. The alert level has been moved from Level 3 to Level 4, and the number of cases is rising. The government and the public must listen to the serious warnings from the Chief Medical Officer and Chief Scientific Officer.
To keep the virus under control and protect the NHS, new restrictions have become necessary. This includes requiring pubs, bars, restaurants, and other hospitality to close at 10pm and provide table service only. Everyone should work from home if they can. Face coverings will be mandatory in more settings and there will be fewer exemptions to the rule of six.
As new restrictions are introduced, the enforcement of these rules will also be tougher. Guidance for businesses will be enshrined in law. People will be required to self-isolate by law if they test positive or have been asked to self-isolate by NHS Test and Trace. People breaking the rule of six or businesses that fail to make their premises Covid secure will be fined.
The decision to introduce these measures forward was taken after discussions with the COBR committee and First Ministers and following the latest scientific advice. I understand that adapting to these new restrictions will not be easy, but we all must do our bit to help avoid another national lockdown. Failing to act now could lead to disastrous results this winter.
By following the rules, as tough as it may be, we can fight the virus and protect the NHS. This means following the rule of six, washing your hands, covering your face, and making space. Self-isolate if you have symptoms or if you have been contacted by NHS Test and Trace. Taking these actions is vital to the national effort against the virus.
However, there is no doubt that these measures will disrupt people's lives. I will be closely scrutinising the new rules and calling on the Chancellor to take urgent steps to provide additional support to the businesses affected, especially those in hospitality and sports clubs.
I know that many in High Peak are worried about cases rising across the region. NHS staff are working round the clock and I am grateful for everything they have done throughout this crisis. The government has rapidly increased capacity in the NHS, but much more must be done. That is why I directly urged the Health Secretary, in the House of Commons, to ramp up testing.
These are difficult times and there will be challenges in the months to come. Earlier this year, we came together and helped one another as a community. We can do it again.
I am here to help and I will do everything I can to get the High Peak through this crisis. If anyone has any concerns or needs any assistance, please don't hesitate to contact me on mail@robertlargan.co.uk or by calling my office on 01663 769 779.