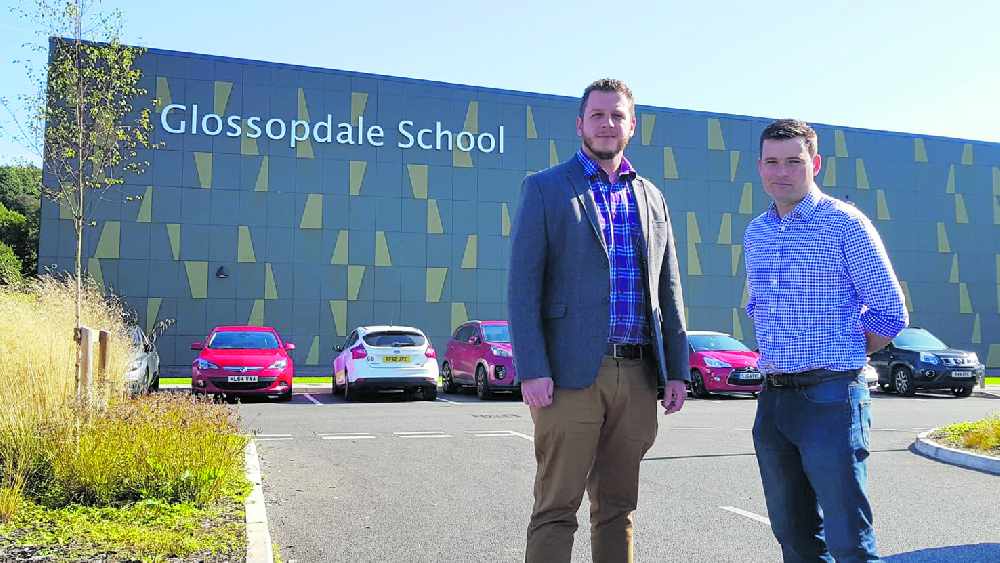 In his latest column, High Peak MP Robert Largan explains why he feels local children need to return to school in September and that it is safe to do so.
This has been a tough year for everyone in the High Peak, especially for children. Schools had to be shut to protect the NHS and save lives. This was the right thing to do but it has come at a cost.
As someone who went to my local comprehensive in Manchester, I know just how important our schools are and how transformative they are for people's life chances. Every child deserves a world class education so they can be the best possible person they can be, fulfilling the boundless potential that is in every single one of us.
Education can be the silver bullet that can help address a huge range of challenges we face as a country. If we get it right, we can reduce inequality and crime, we can make the economy stronger and the nation healthier and happier. If we get it wrong, it is always the most vulnerable who are worst hit.
Children cannot be kept away from school any longer. They need to be in the classroom to prevent a generation from suffering an irreversible setback to their development, welfare, and physical and mental well-being. We now know more about coronavirus than we did in March and have been able to prepare for the months ahead.
The Chief Medical Officers have studied the evidence and confirmed that it is indeed safe for children to go back to school this September. They have defined the risk of children catching coronavirus as being 'exceptionally small' and the risk of transmission from children to adults is low.
Teachers have been working incredibly hard this summer to make sure High Peak's schools can reopen safely next month. I am grateful for everything they have done for High Peak children throughout the crisis. We cannot be too careful, which is why protective measures have been put in place to reduce the risk of outbreaks in our schools.
This includes hand and surface hygiene, staggered break times, and keeping children in cohorts or 'bubbles'. These measures will help to minimise the risks. For more information on planning your child's return to school, I would urge High Peak parents to visit gov.uk/backtoschool.
Looking beyond this crisis, we need schools that can ensure that no one is left behind. That is why an extra £14 billion has been given to schools and a new ten-year school building programme will begin. Locally, I have campaigned hard and lobbied Derbyshire County Council to expand Glossopdale School and it was great to see the expansion approved earlier this year.
Parents, children, and teachers need to know that returning to school will be safe. I will be working hard to help schools in any way that I can.
Main image:
Robert Largan (right) with county councillor Alex Dale outside Glossopdale School.