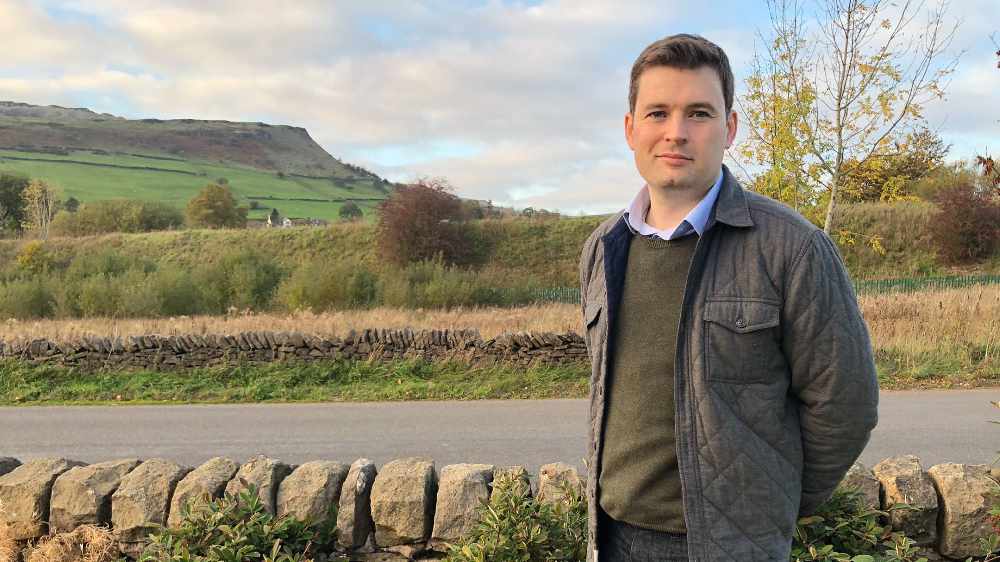 In his latest Chronicle column, High Peak MP Robert Largan calls for reliable information and not irresponsible journalism as the coronavirus continues to spread.
Last week, a Buxton resident tested positive for coronavirus.
I want to thank the emergency services responders, healthcare professionals, and the staff at Burbage Primary School and Buxton Medical Practice for their efforts responding to that case. Their professionalism and dedication do the town credit.
Unfortunately, the coverage from some national newspaper journalists does not do credit to that profession. The Daily Mirror reported that Buxton was a town on "lockdown". The truth was that a primary school closed for a deep clean and a medical practice closed temporarily as a precaution. That does not constitute a "lockdown".
As a result of this hysterical reporting, hotel owners have told me of cancelled bookings and pub landlords report quieter evenings than normal - all because of misleading reporting.
Journalists have a responsibility to report the facts honestly and clearly. Irresponsible reporting will only spread panic at a time when people need reliable information.
The facts are clear. Coronavirus is a serious concern and that is why the Government is planning for the worst and working for the best. We have world leading scientists who are helping to ensure the UK can plan for all eventualities and protect the public.
The Prime Minister has chaired a COBRA meeting this week to produce a battle plan in response to the virus. There will be a war room in the Cabinet Office to bring together communications experts from across government and the NHS as part of the public information campaign and to respond quickly to the latest developments.
The UK has been at the forefront of international efforts to tackle the spread of the virus. This includes developing a world-leading test for the coronavirus and providing £20 million to the Coalition for Epidemic Preparedness Innovations to produce a vaccine.
The best thing you can do to protect yourself is to maintain basic hygiene. Wash your hands for 20 seconds with soap and water or use hand sanitiser gel. Make sure to cover your mouth and nose with a tissue or your sleeve when you cough or sneeze. Put used tissues in the bin straight away.
This is the clinical advice from government. The Chief Medical Officer and Medical Director at Public Health England have also issued advice to frontline staff to help increase awareness of the situation and possible actions to carry out.
I would urge everyone to remain calm. You can continue going to work, sending your kids to school, and carrying on with normal life. There is no need to self-isolate unless you've been advised to do so by NHS 111 or by a medical professional.
Stay informed but do not be alarmed. Experts from across government and the NHS are working around the clock, and we can trust them to keep us safe.