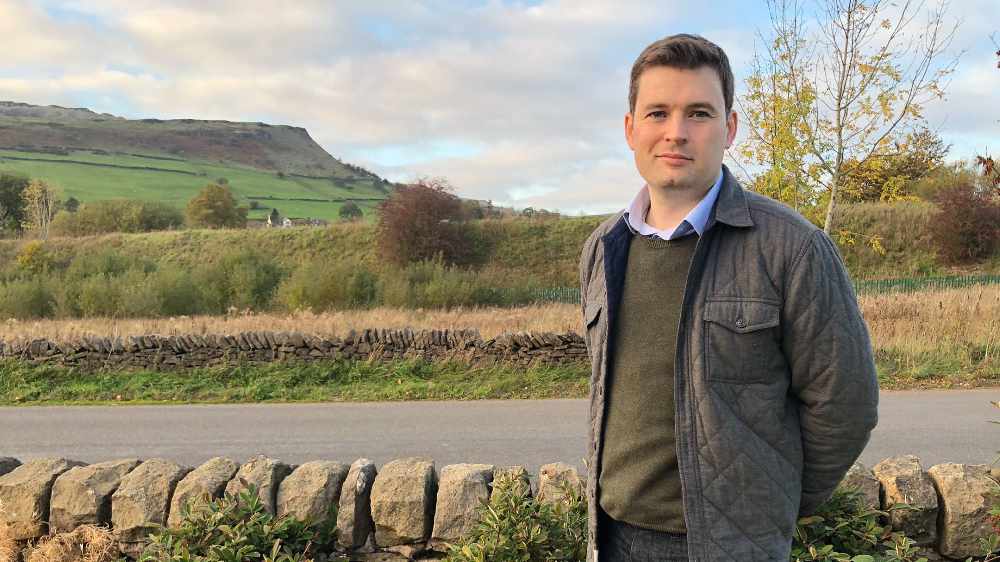 In his latest Chronicle column, Robert Largan describes a full working day to give people an idea of what being an MP entails.
A lot of people ask me what a typical day of an MP involves. I thought it would be helpful to give my diary from Friday 21 February to give local people an idea of what I get up to.
6:30am – Woke up at my home in Glossop and grab some breakfast (cornflakes) and spend some time catching up on emails before setting out for my first appointment.
9:30am – Meeting Len Tildsley, Principal of Buxton & Leek College at the Devonshire Dome to discuss Further Education. I'm keen to work with the College to help promote local apprenticeships.
11:00am – A visit to Chapel Station to meet the Friends of Chapel Station who raised a number of concerns with me about the ticket machine and the road leading up to the station. I'm taking up issues with Network Rail, Northern and the Council.
12:00pm – I visited a resident's home in Furness Vale. The home keeps getting flooded and I went to see the most recent damage first hand. They've had to replace their carpets 4 times because of the regular flooding. I will be doing everything I can to try and get the problem sorted urgently.
1:00pm – Meeting with the Chair and Chief Executive of the Peak District National Park Authority. I raised several specific local cases on behalf of residents and we discussed improving public transport and tackling climate change. I also raised the Mottram Bypass and the need for a traffic solution for Tintwistle too.
2:00pm – I met with Greg Broadhurst the local Chair of the Motor Neurone Disease Association to learn more about the excellent work they do and to discuss their Act to Adapt campaign about getting faster home adaptions for people with MND.
2:45pm – I grab a sandwich from the awesome Bridge Bakehouse in Whaley Bridge.
3:00pm – A visit to Goyt Valley House in New Mills to see the refurbishment requirements of the care home. What struck me most was one relative telling me how the care home had completely changed his family's life for the better. The staff are amazing and work so hard for the residents they care for.
4:30pm – A trip to Yeardsley Lane Field in Furness Vale to meet with local group, COGS, who are trying to raise funds for changing rooms which would be a huge community asset.
5:30pm – Some time in the office, writing letters to constituents who have been in touch with me, taking up issues on their behalf.
7:30pm – I do a 2 hour Q&A session with local farmers at the Yorkshire Bridge Inn in the Hope Valley. It's a great pub and the farmers always give politicians a good grilling.
10:00pm – Home to Glossop to cook dinner for my partner, Beth. Off to bed early as I have a help & advice surgery in Buxton first thing in the morning.