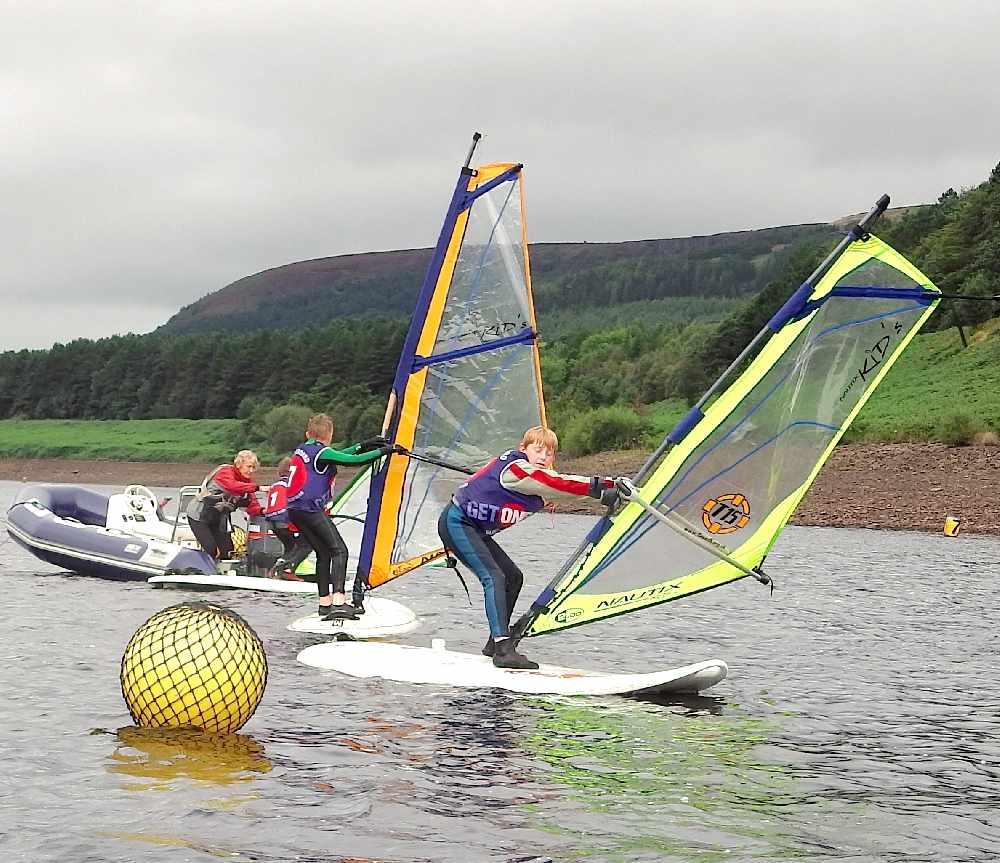 Windsurfers made light work of reduced water levels at Glossop Sailing Club's 'Pop-Up' Summer School.
Twenty-six keen windsurfers took to the water and made the most of a 'pop-up OnBoard windsurfing summer school last month.
The Torside Reservoir club were shortlisted as a Royal Yachting Association (RYA) and Yachts & Yachting Club of the Year finalist back in March.
But two months later, things took a challenging turn when essential works on the reservoir dam resulted in a 9m drop in the water level, which extended far beyond the end of Glossop's slipway.
It meant the club were unable to run their normal sailing and windsurfing activities as they couldn't safely launch or recover their safety boats.
However, the club were advised by United Utilities that, for one week in August, the water level would be temporarily raised to 5m down for monitoring purposes and they didn't let the opportunity pass.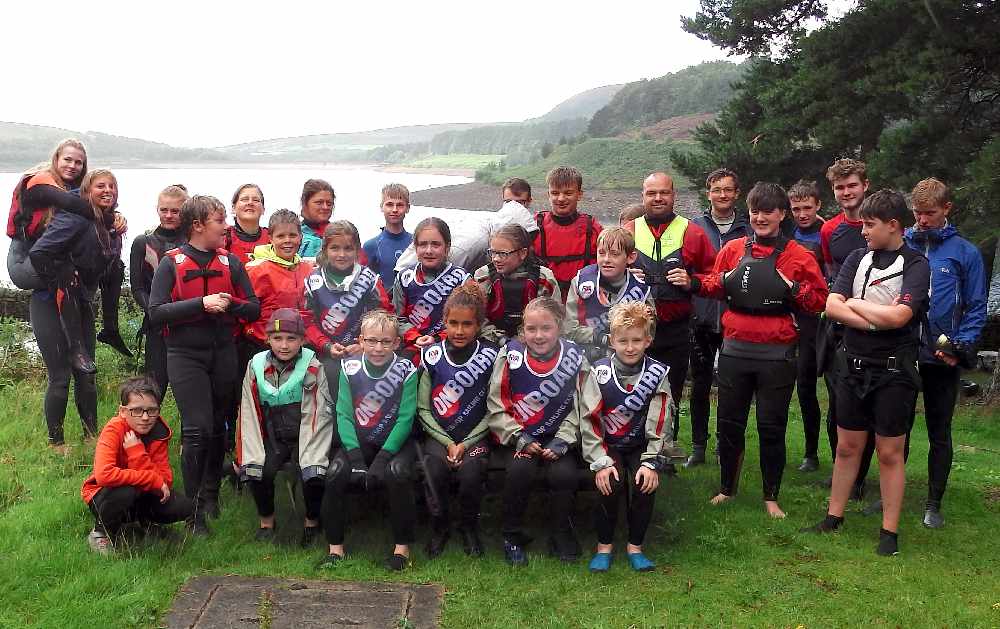 Viki Packman, Glossop Sailing Club's Commodore and RYA Training Principal, said: "When we heard the water level would be raised, Tim Snellgrove, our Chief Windsurfing Instructor, immediately got an instructor team together and we then set about promoting the windsurfing summer school.
"We had four adult beginners, eight beginners under 18 and 14 junior intermediate windsurfers, all of whom had progressed from our RYA OnBoard sessions in previous years, come along over the three days and all had great fun, developed skills and made on water friendships."
Glossop's pop-up summer school instructor team also included three RYA qualified windsurfing instructors and four assistant instructors who had developed through the club's OnBoard programme in previous years.
With work on the dam ongoing, Glossop Sailing Club continues to plan on a week-to-week basis, ready to seize any chance to get on the water as and when it might be possible.