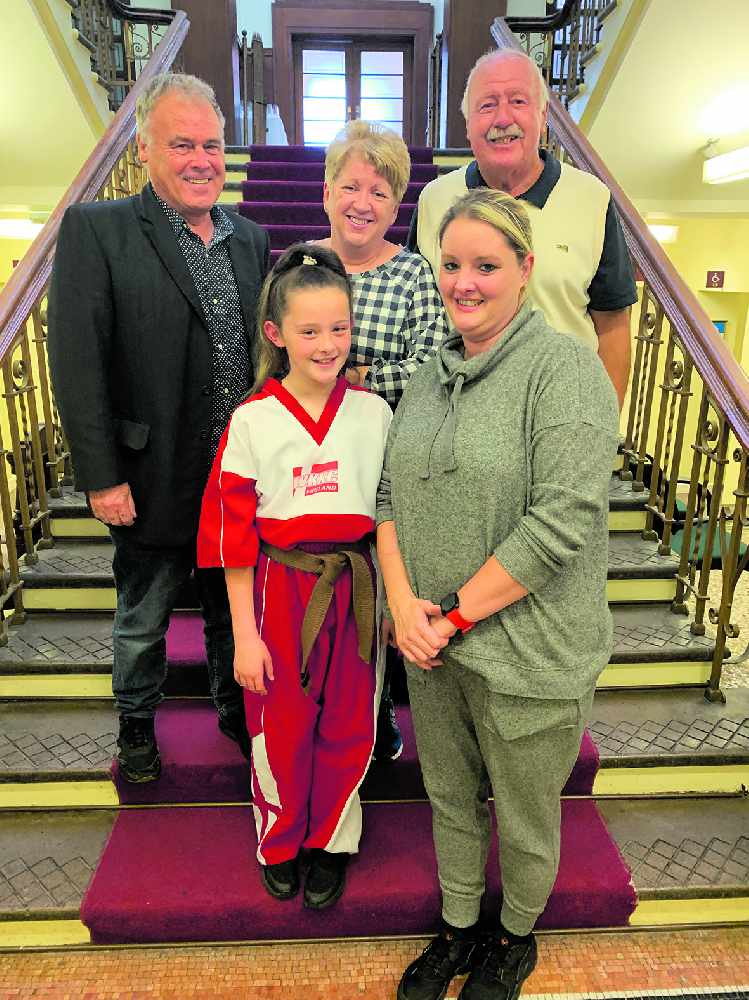 A stellar karate pupil from Hadfield's Evolution Martial Arts will be taking to the world stage next month. 
Ten-year-old Madison Buxton, from Dukinfield, has been training for six years at the school owned by mum Kelly, in preparation for her fourth WKC World Championships.
And she is hoping to improve on her previous efforts when she travels to Niagara Falls, New York.
Representing WKC England last year in Dublin, Madison won silver medal in her light contact division and bronze in her points sparring division.
The pupil from Gorse Hall Primary School, in Stalybridge, also came earned third place at this year's Pride of Tameside Sports Awards, in the Young Sports Achiever of the Year category.
But being amongst the world's best doesn't come cheap for Madison, who is currently a brown belt 2nd kyu.
"It's an amateur sport so it's self-funded," Kelly said. "It can be costly to get over there and compete."
Dukinfield's town councillors have lent a helping hand by donating £150 to Madison at Dukinfield Town Hall on Wednesday.
Madison is also sponsored by Tameside 4 Good, Womaa Fight Gear, MDR Sales, Specialist Building Services in Glossop and Hero Fitness in Stockport.
Madison also has to fundraise for the worldwide trips and the next event, to get a head start for next year's competitions, is at the Tame Valley Hotel this coming Saturday.
Everyone at Quest Media Network would like to wish Madison the best of luck at the World Championships!
Main image:
FUNDING BOOST: Madison and her mum Kelly thank Dukinfield town councillors, back, from left, John Taylor, Jackie Lane and Brian Wild who are backing her championship hopes.