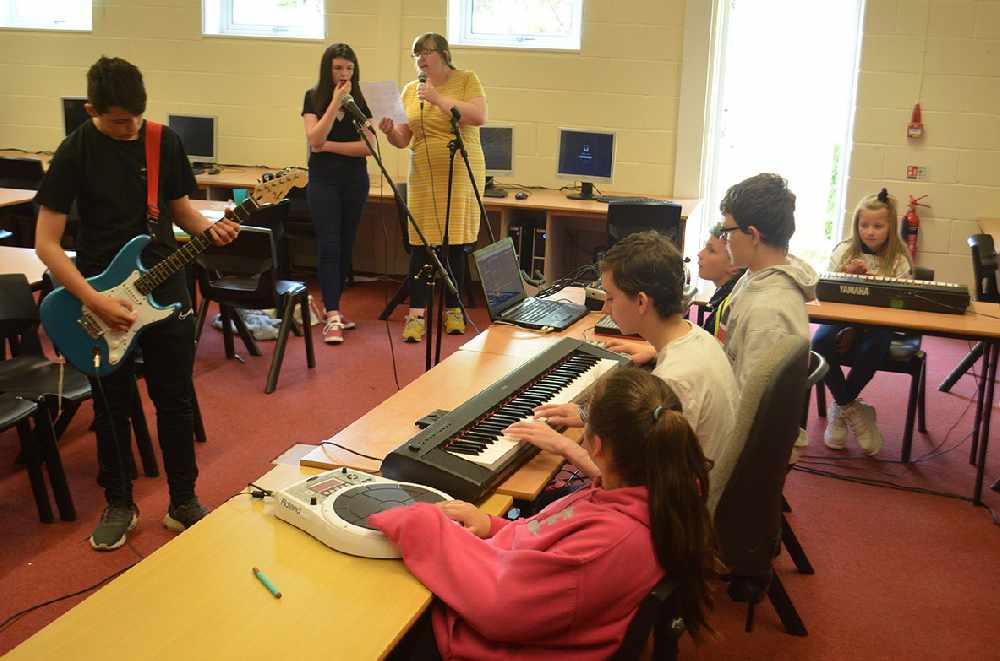 High Peak Community Arts is launching its usual creative summer school from Monday.
Anyone can get involved in activities ranging from sound design to art making to dance.
Young people from Glossop and Buxton have been taking part in the Tall Tales performing arts project since May, with more than 20 workshops run online by writer Lucy Jackson, musician Gareth Carbery, dancer and performer Trixi Bold, artist Frances Walker, filmmaker Mark Turton and sound designer Kris Gjerstad.
They have worked on a theme of 'Voices of a Changing Earth', collectively creating a story about the choices people are making now, different future worlds and humorous reflections on unexpected events of 2020.
The summer school sees the team working more intensively to produce a finished piece which will be broadcast online live on August 28.
Project manager Sophie Mackreth said: "The lockdown and social distancing rules have put so many restrictions on the way we work, but necessity is the mother of invention, so we are taking the opportunity to offer activities to everyone in High Peak."
The team has come up with four activities which will be shared with online videos, some with written instructions, which can be sent by post.
Anyone interested should go to www.highpeakarts.org/tt2020, or call 01663 744516 and leave their details to receive more information.
Activities include: helping to create soundscapes for the event using a phone or a recorder to collect unusual noises; designing posters that represent either the events of 2020 or your imagined best possible world; making landscape installations by crafting people, animals and plants; filming yourself in a dance choreographed by Georgia Tyler.
For more news and information, sign up to High Peak Community Arts' mailing list on their website, or follow them on Facebook, Twitter and Instagram.
Online sessions run so far have been a lifeline for some, helping combat loneliness and anxiety.
One member said: "Getting to talk to people and actually have something to do and get dressed properly for has been really helpful for my mental health."
Sophie added: "We couldn't have continued to serve the High Peak community at this time without the support, understanding and flexibility of our Tall Tales funders, Arts Council England and the National Foundation for Youth Music, who have let us re-write our plans without asking approval.
"There was still the need for the project and our participants have shown great resilience, even when they didn't feel it.
"We've all cheered each other up and the project has given us something to work towards when so much has been put on hold."