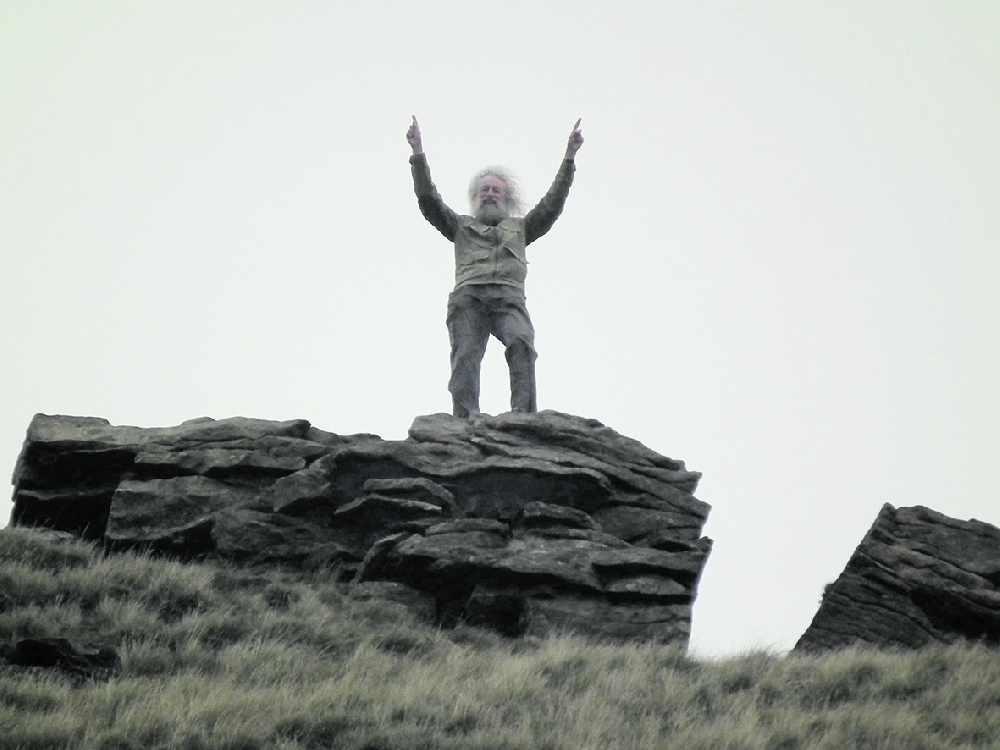 Intrepid hill walker Jeff Kent only had a couple of summits to climb to complete a three-year campaign to clamber Derbyshire's highest peaks.
One was Glossop's Shire Hill and Jeff admits that reaching the top was tougher than it looked.
He said: "The undergrowth was near impenetrable."
The last was the rugged Alport Castles' Tower in the Peak District National Park.
Having already become the first person to identify and climb to the precise summits of all the 1,000ft peaks of Staffordshire (in 2012), Cheshire (in 2014), Shropshire (in 2015 and 2016) and Herefordshire, Worcestershire and Gloucestershire (in 2017), Jeff turned his attention to Derbyshire.
A few days ago he conquered all the county's 261 1,000ft and 11 2,000ft peaks!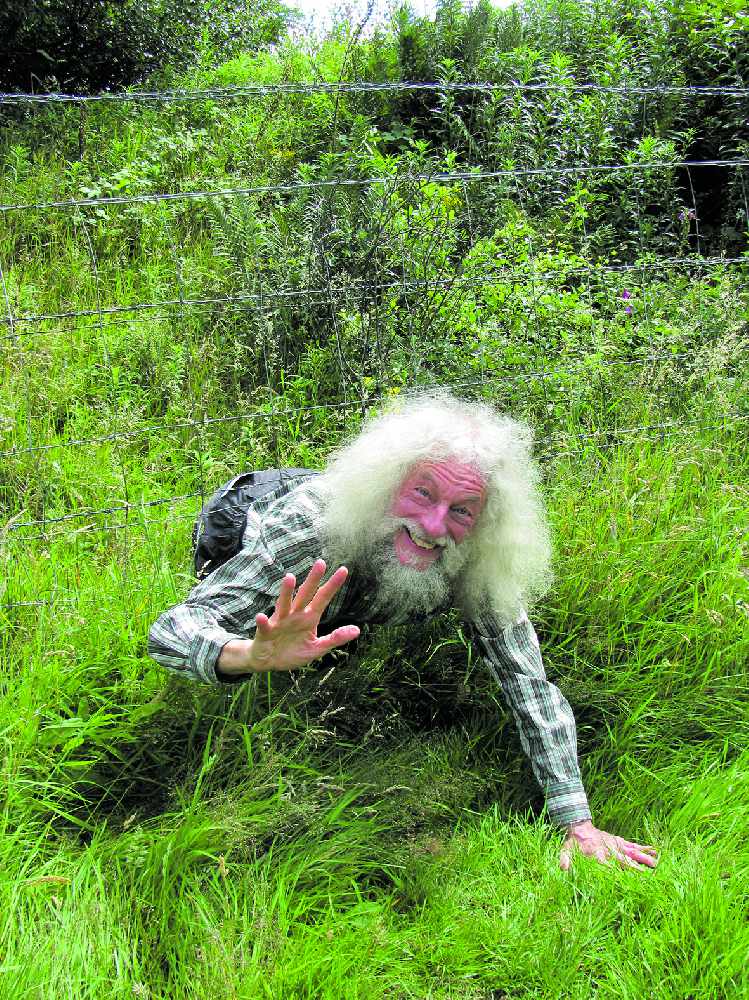 Jeff scrambling through the undergrowth on Shire Hill
Jeff started his latest mission on April 6, 2018, by climbing Wolfscote Hill and Heathcote Hill above flooded Dovedale.
He regularly bagged more peaks as the years rolled on, finishing on the rugged Alport Castles' Tower in the Derwent Valley.
Having identified the 1,000ft peaks, Jeff's next task was to climb them all, from the nearest low ground, often in river valleys.
With the publication of books in mind, he completed his treks in a series of circular walks, often climbing several adjacent hills in a single outing.
Jeff has published his books on Staffordshire and Cheshire's 1,000ft peaks and it's his intention that similar volumes for Shropshire and Derbyshire will follow.
The proof of Jeff's latest achievements in Derbyshire was recorded through photographs taken of him on the summit of every peak.
As usual, he was joined on all his climbs by Sue Bell, his partner and photographer, although she left a few awkward precise summits for him to tackle alone....including Shire Hill and Alport Castles.
You can contact Jeff by emailing witan@mail.com.