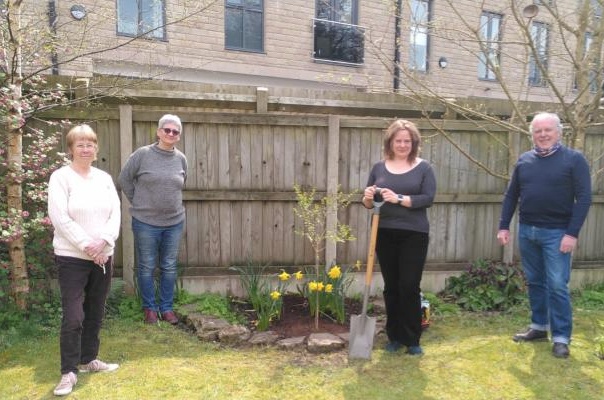 A lilac tree has been planted in the grounds of Glossop Labour Club  to commemorate Workers' Memorial Day.
The special day, to be held on April 28, is an annual event to commemorate those who have died in work or as a result of their work.
Gwyneth Francis, Chair of High Peak Unite Community said: "Every year more people are killed at work than in wars. Most don't die of mystery ailments, or in tragic 'accidents'.
"They die because an employer decided their safety just wasn't that important a priority."
Glossop Labour Club and High Peak Unite Community commemorated the event by planting a tree in the club's Chapel Street garden.
Derek Clarke, Chair of Glossop Labour Club, explained: "This year, in particular, we remember all of those poorly protected employees who worked in the NHS and support services who made the ultimate sacrifice when caring for others.
"Their willingness to put their own lives at risk for ours must not be forgotten.
"The planting of this lilac, which will come into flower each year will be a permanent reminder of our NHS colleagues and all other workers who have died in the last year.